Losing power for days, weeks or even longer can be costly, inconvenient and dangerous. The best protection for homeowners against these unforeseen power outages is to install a standby generator, such as the CorePower System from Generac.
Compact in design with an all-weather enclosure, the CorePower System from Generac makes it easy and economical for homeowners to install an automatic standby generator in their home, with pricing that starts at just $1,799. The seven kilowatt (kW) CorePower System consists of a generator and transfer switch conveniently packaged together at a price point significantly lower than any other automatic standby generator and switch combination on the market. It starts automatically whether you are home or away, and is engineered for easy maintenance and serviceability. The CorePower System's compact design is also ideal when space is at a premium.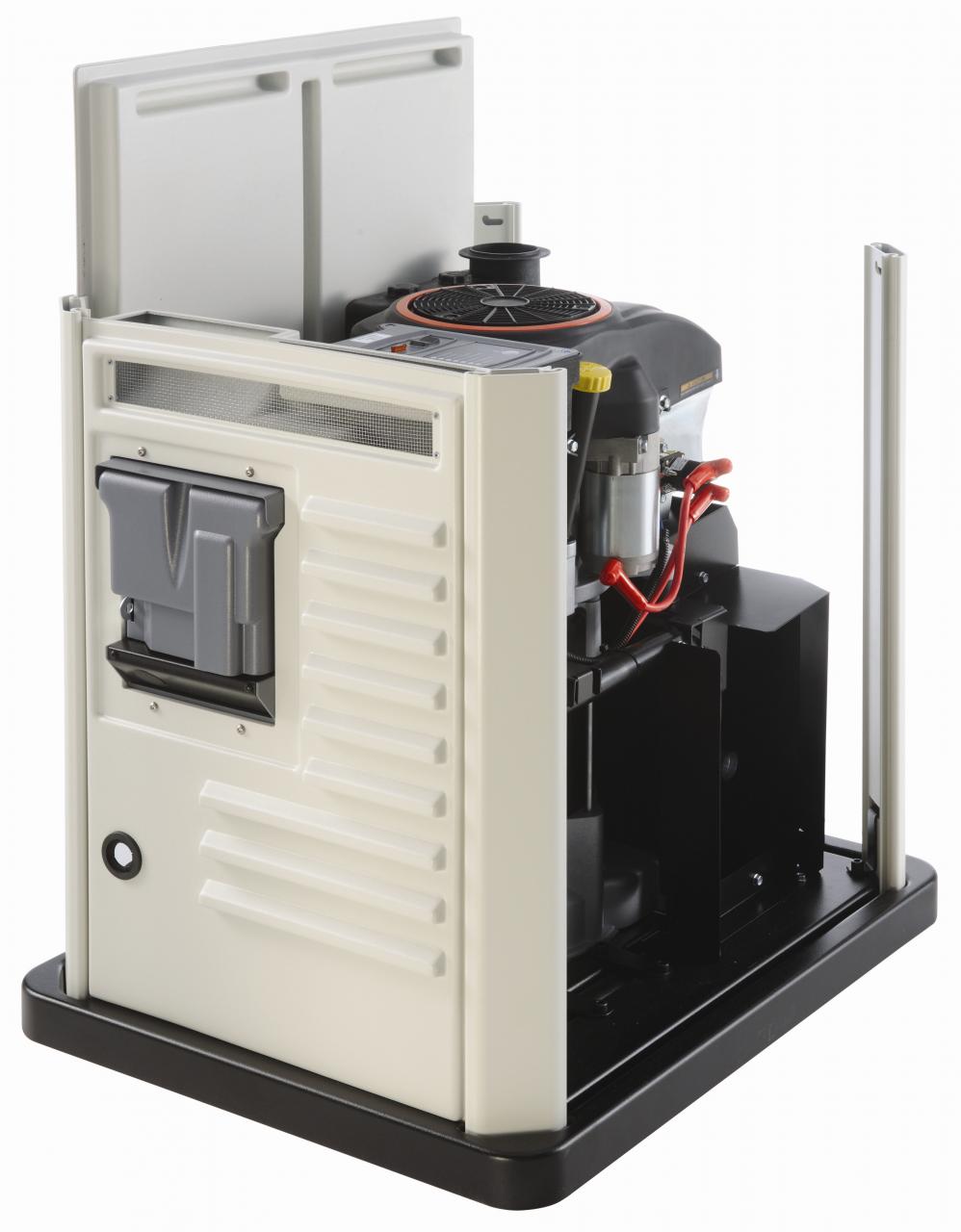 The American Red Cross suggests that during power outages, permanently installed standby generators are better suited for providing backup power to the home than portable generators. An automatic standby generator senses an outage and begins to produce power immediately. There are no extension cords to plug in, gas tanks to fill or switches to flip. Alternatively, portable generators can cause hazards such as carbon monoxide poisoning from toxic engine exhaust, electric shock or fire.
Automatic standby generators operate on natural gas or liquid propane vapor, so there are none of the fuel storage, spillage, spoilage or odor concerns that are common with gasoline or diesel models. Because of their favorable emissions profile, gaseous-fueled generators are becoming increasingly popular as an environmentally conscious solution for backup power needs.
If a whole-house automatic standby generator is not the way you want to go, there are also many affordable options in portable generators. Whatever is best for you, having backup power at the ready is a great idea and a good investment.