Today, protecting your home from power failures has become a necessity. According to one study, 75 percent of U.S. homeowners have experienced a power outage. Because of an aging infrastructure, confusion over deregulation and other factors, the suppliers of the nation's electricity have been struggling to maintain enough service to power homes and businesses. Bottom line: utility companies can no longer be counted on for a steady stream of electrical power.
Plus, given the increasing need to be able to spend time and do work from home, having stable, reliable power has become even more important to both our family life and economic success.
How to Protect Yourself from Blackouts
So how do you protect yourself from power problems? By setting up backup systems that both ensure a steady stream of electricity and protect mission-critical appliances from damage or destruction. Here's where to begin:
Whole House Generators
Your first line of defense against a blackout is to have a whole house generator. Unlike portable units, these permanently installed generators are directly connected to your home's electrical system, and run on the same natural gas or propane that also fuels your home.
How it works: During a blackout, a transfer switch automatically starts the generator and routes your entire entire electrical panel to run off the generator – within seconds!
How much can I power? Depending on the home's size, a generator can power just a few critical items or an entire home, including lights, heating/cooling systems, refrigerators, sump pumps, security systems, electronics and more. See our tips on how to know what size generator you'll ned below.
What features do I need? Many whole house generators also offer remote monitoring capabilities through smart phone apps, so you'll be notified when the power goes, out even when you're not home.
Is a whole house generator the same as a standby generator? While sometimes confused, a whole house generator does just that – repowers the entire house in the event of a blackout. A standby generator is typically smaller and designed to power only mission critical circuits like lighting, heating, refrigerators etc. They also require a transfer switch where each individual circuit is wired in to the generator. Whole house generators have only a single main switch that powers the homes existing main electric panel. Finally, while a standby generator may be less expensive, installation costs will be the same if not more than a whole house generator because of the additional wiring required.
Best Whole House Generators to Weather Any Storm
These 5 generators each deliver reliable, steady power automatically.
How to Pick the Right Generator
Determining the size generator you need depends not as much on the physical size of your home, but the number of electric circuits and what they power. During the many years I spent as a professional home inspector, my clients were often concerned when a home they were considering had less than a 200 amp service. The truth is that homes virtually never use anything close to the size electrical service they have. For example, an average sized single family home with gas heat will rarely pull more than 40 or 50 amps, even mid-summer with air conditioning systems at full blast!
How to Know What Size Generator You'll Need
The bigger the generator you choose, the more expensive they get. That's why the smart move here is to shop for the right-sized generator for your home, and not necessarily the biggest. Another factor to consider is whether the generator offers load balancing. This means the generator is not "reserving" power based on just the size of the circuit. Instead, it automatically shifts power exactly where it's needed. There's no sense holding back power for a heating system that's not running in the summer when that power can be used to run air conditioning. Think of it in terms of fuel efficiency. You need more gas going uphill than down, and that's exactly what load balancing does, but in this case without your foot on the pedal!
To help you narrow down the size generator you should be shopping for, use this handy checklist. Just add up the running watts for the appliances you have, and then double it to determine the best sized whole house generator to shop for.
Read Transcript

LESLIE: Eileen in New York is on the line and has a question about generators. What can we do for you today?

EILEEN: My son has sleep apnea and he's on manufactured oxygen. He has to have it whether he naps or sleeps all night or he could go into cardiac arrest. I'm wondering if it would be practical for him to get a small-type generator, not the ones that you fill the gas in. But it would go through the gas line in my home, in the basement.

TOM: I think it's an excellent idea, Eileen. And you have lots of options. The generators come in a wide variety of sizes. You know, you may have one that covers parts of your home or you may opt to get one that covers the entire home. I would look at both and here's why: because the core installation cost is pretty much the same, especially after you have to hook up a plumbing line and run some electrical cable to it and set up a transfer switch. You're going to be doing that whether it's a generator that handles a dozen circuits or a generator that handles 25 circuits.

So, I would look into both options. The difference is one's called a "standby," one's called a "whole-house." And I think that's an excellent application for a generator.

EILEEN: OK, then. Thank you very, very much.

TOM: You're welcome, Eileen.

EILEEN: And I listen to your program. If I wake up early on Saturdays, I'll turn it on and it's a lot of information.

TOM: Good.

EILEEN: You're very descriptive of everything, you explain everything good to people. And I think it's great.

TOM: Well, thank you so much. We really appreciate that. Thanks for listening.
Best Time to Buy a Whole House Generator
The best time to buy a generator is before you need one! While this advice applies to many things, when it comes to generators, not doing so has real economic impacts. When a major storm hits and power is knocked out for days or weeks, the generator market gets hot – like red hot! Demand is high, and the existing supply is quickly exhausted. As a result, it's not uncommon to see price-gouging or be faced with waiting months for a newly ordered generator.
Protecting Your Appliances from Sags, Surges, and Spikes
Now that we've covered preventing blackouts, it's time to talk about the quality of power, and what happens when that power quality crashes! Power failures can range from complete blackouts to fluctuations in the amount of power delivered to a home's electrical system. These power fluctuations usually occur as sags, surges or spikes and can result in severe damage to your home's electrical systems and appliances.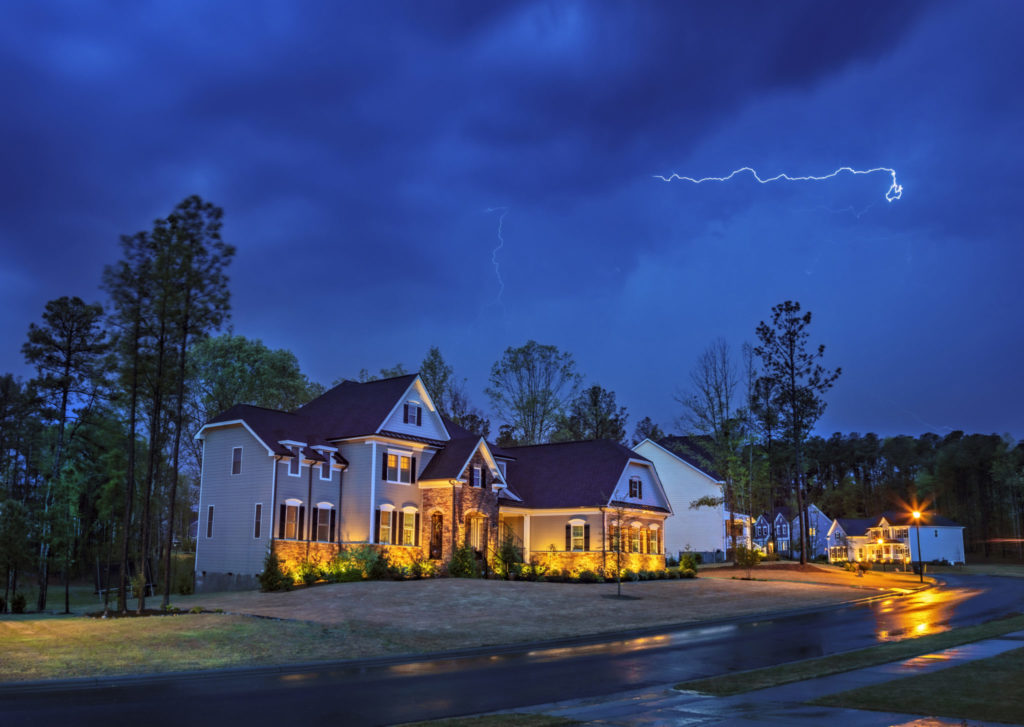 Power Sags: Also known as brownouts, occur when start-up demands of electrical appliances pull more power from the utility company than it can re-supply to the home. Sags can cause serious damage to appliances like computers, which need very steady sources of electricity to function.
Power Surges: These occur when high-powered electrical motors, such as air conditioners and household appliances, are switched off, causing extra voltage to dissipate through the power line. Computers and other sensitive electric equipment can also become damaged by surges.
Power Spikes: Instantaneous, sometimes dramatic increases in voltage and can be caused by an event like a lightning strike or a car accident involving a utility pole. During a spike, huge amounts of voltage can instantly spread throughout centrally wired electronic equipment like telephones or televisions. Spikes are the most damaging of all power problems and can completely destroy these appliances!
Best Surge Suppressors to Protect Home Appliances
These surge arrestors and suppressors deliver excellent protection for phones, laptops, appliacces, home entertainment systems and home office equipment.
Most popular and best rated whole house surge protector on the market. Installs outside your main electric panel and protects your entire home with premium surge protection for AC power and cable at the point of entrance to the home
With almost 10,000 near perfect reviews, this surge protector is perfect for a home office, kitchen counter, or anywhere your electronics pile up. Provides 12 outlet and 5 USB ports to with the energy absorbing capacity to protect your devices
This 12 outlet surge protector power strip with over 19,000 nearly perfect reviews features a space saving combination of rotating outlets (8) and stationary outlets (4) safeguards your electronics from potentially damaging power surges.
How Surge Suppression Works
Each year, the cost of lightning strikes adds up to millions of dollars of damage to electrical systems in homes throughout the country. Comprehensive surge suppression strategy is the best way to ensure whole-house protection. Power surges can also occur from inside the home. To protect yourself, you'll need several types of devices:
Lightning Rods – Good to protect against blasts of lightning hitting at or near your home. Lightning rods provide a ground path to divert this runaway power from harming your home's electrical systems. The National Lightning Safety Institute is a good source to get the facts on lightning and learn how to avoid becoming a victim.
Surge Arrestors – Surge arrestors, also known as whole house surge protectors, are mounted at your electrical panel and provide another protection against voltage spikes, which occur from the outside. Because whole house surge protectors are mounted in the electrical panel, they protect all electrical circuits fed from that panel.
Surge Suppressors – Surge suppressors provide the second stage of an interior defense system. Most suppressors resemble power strips with outlets, and protect equipment that's particularly sensitive to moderate power surges such as computers, TVs, phones, and audio/video systems.
When shopping for surge suppressors, keep in mind that major qualitative differences exist. Generally speaking, you get what you pay for and finding out your suppressor didn't work can be a very expensive lesson to learn.
Also, keep in mind that if in fact you are hit by lightning, this may very well be considered "storm damage" and could be covered by your homeowners insurance policy.
Battery Back-Ups
Probably the single most effective equipment to protect individual computers from damage caused by an electrical power outage or surge is a battery backup. Known as an "Smart Uninterruptible Power Supply" or "Smart UPS", these small devices will not only protect your sensitive data from surges or spikes, they can also instantly restore power to your computer long enough to allow you to safely save your work and shut down the system.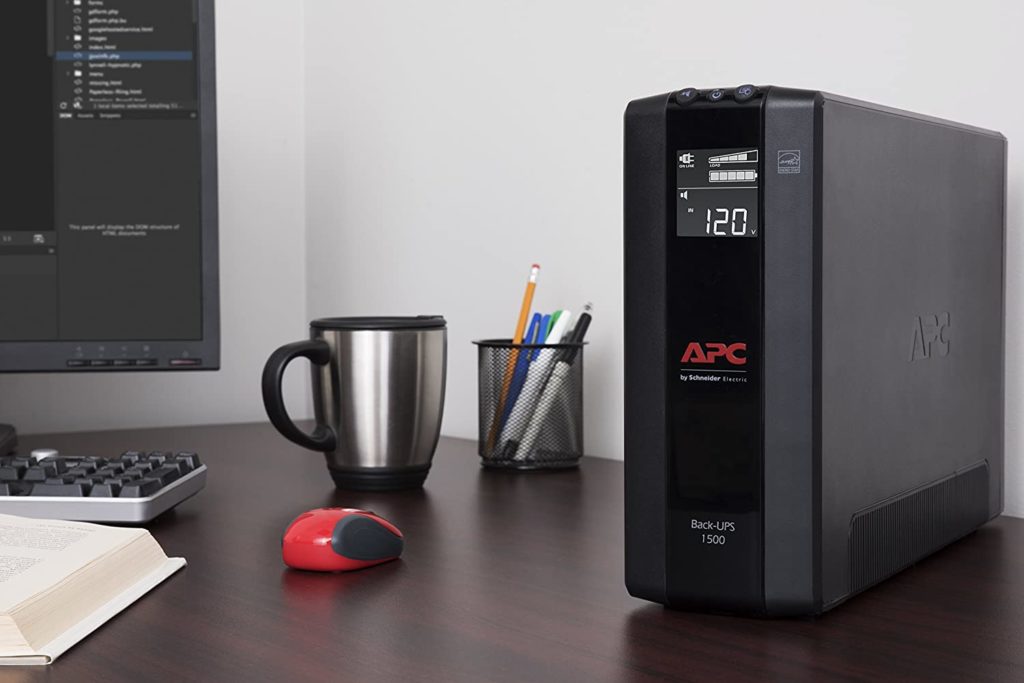 Battery backups are an essential part of your power failure plan. There are a wide range of battery sizes available, so you'll need to choose one that best matches your situation. My personal preference is the APC Brand. I've been buying their products for 20 years and never disappointed with the quality and performance.
Find the Perfect Battery Backup for Your Home
Conclusion
Protecting your home from power failures with a thorough power failure plan has become a necessity, due to today's many power outages. But with a little preplanning, the inconvenience of losing electricity can be left at just that.