As temperatures rise and air conditioners begin to blast, homeowners have no need to fear the Environmental Protection Agency's 2020 Freon Phaseout.
January 2020 marked the EPA mandate to end production of Freon (also known as HCFC-22 and R-22), the primary refrigerant chemical used in residential air conditioning units that has been found to have a significant contributing effect on ozone depletion and global warming. While this is good news for environmentally conscious consumers, what does this mean to homeowners?
A Ban Background
Here's a brief situation overview. In 1987, the Montreal Protocol established requirements for the worldwide phaseout of ozone-depleting chlorofluorocarbons (CFCs) and in 1996, all developed nations ceased CFC production. In 1992, the Montreal Protocol was amended to phase out the production and use of hydrochlorofluorocarbons (HCFCs), HCFC-22 (also known as R-22), beginning in January 2020.
This ban represents a significant change because R22 has been used for decades as the common refrigerant in both heating and air conditioning systems. In anticipation, most systems manufactured over the past 10 years have switched to relatively safer alternatives, such as R410A. While these replacements don't deplete the ozone layer, they do lead to climate change and need to be handled responsibly to avoid releases to the atmosphere.
PODCAST:
Will I still be able to keep cool this summer?
So, how does this new mandate impact homeowners? In short, the EPA does not technically require homeowners to immediately replace their climate control systems, affording them the opportunity to choose their personal best option.
If your unit is more than10 years old, you can still opt to keep your system. However, this can pose a problem should your unit require service for even a small Freon leak, a broken component, or other potential issues. The ban will make obtaining R22 a significant challenge for technicians due to limited access or they'll need to use recycled versions until supplies inevitably dwindle. Further, a lack of supply will lead to increased prices. The question becomes whether to invest in a system that will eventually become obsolete.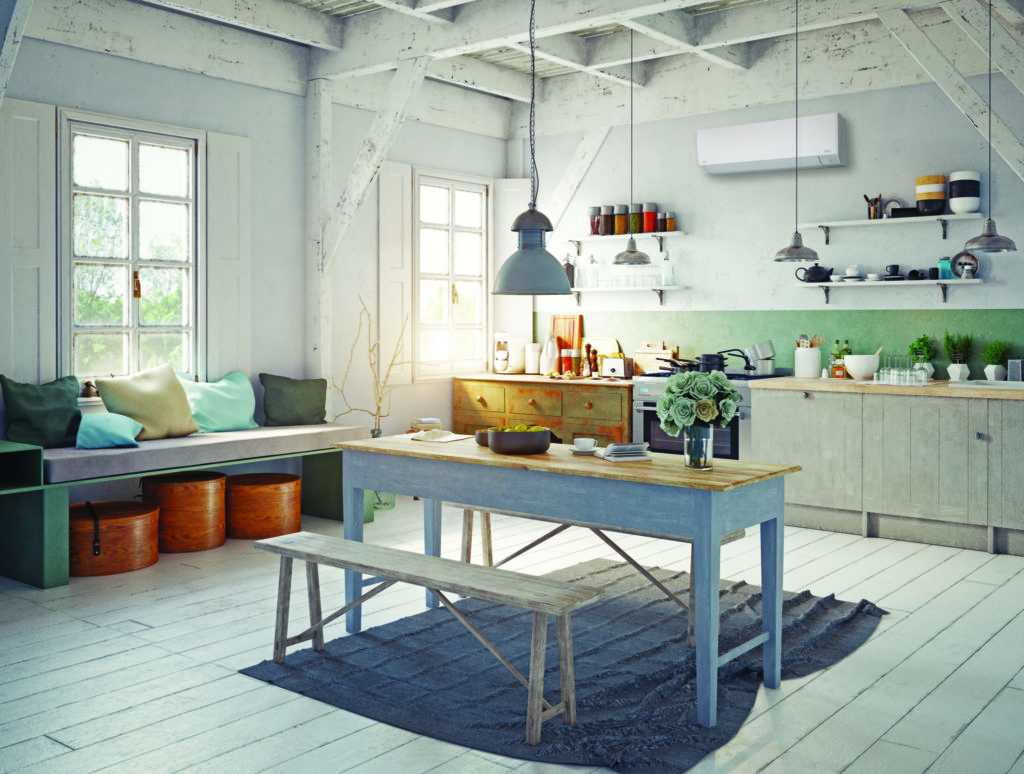 Alternatively, homeowners would need to hire a technician to replace the outdoor unit and indoor coil to accommodate the newer R410A, which is an expensive proposition.
On the bright side, now might be a perfect time to consider a system upgrade since the average lifespan of an HVAC system is approximately 12-15 years. Plus, the latest systems are more environmentally- friendly and energy-efficient. Ultimately, many homeowners choose to replace older systems rather than retrofit them to enjoy greater long-term savings on utility bills and live greener.
Live Green, Save Green, Stay Cool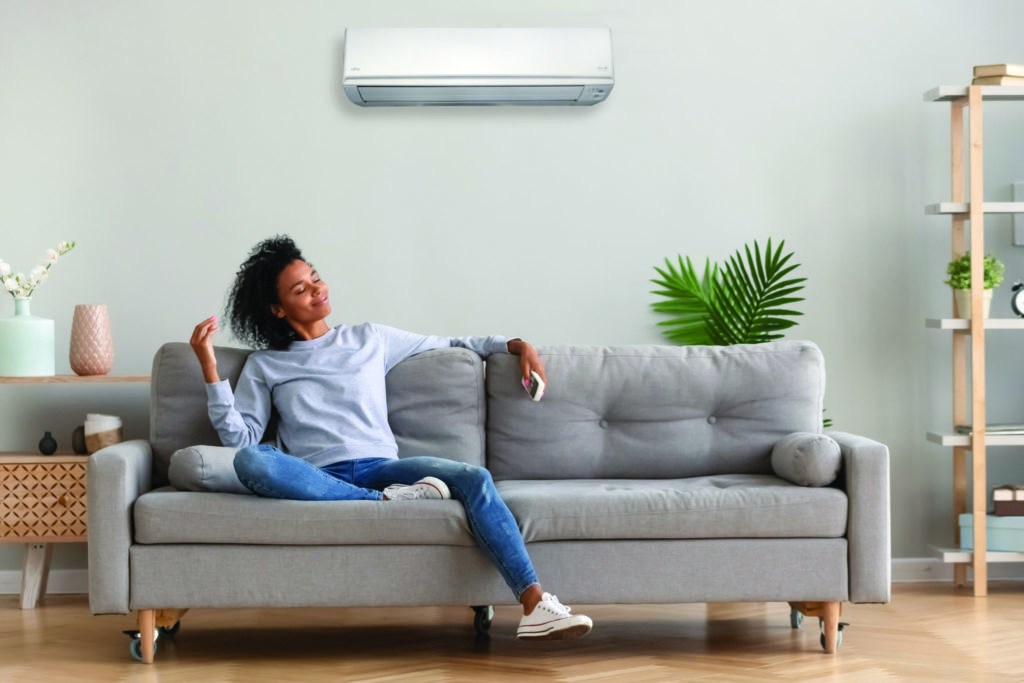 Home heating and cooling accounts for nearly half of home energy use and is responsible for nearly100 million tons of carbon dioxide emissions every year. With air conditioner energy expenses costing homeowners more than $11 billion a year, small steps can go a long way.
Following are some useful tips to help you contribute to the cleaner energy movement and reduce costs:
Get Electric: According to Columbia University's Earth Institute, electric systems are a solution to decarbonize home climate control. This is because as more electricity is sourced from renewable energy it is much easier and affordable to make electricity green than to make a green fuel. Among the most energy-efficient heating and cooling products, electricity-powered ductless mini-split systems can save as much as 25 percent on your energy bill. Mini-splits use thin copper tubing to pump refrigerant from an outdoor compressor directly into an indoor air-handling unit, where the air is qui­etly distributed to the interior space.
Be "Smart" About Home Climate Control: When it comes to smart home tem­perature control, there are Smart HVAC Systems and Smart Thermostats. Smart HVAC systems have built-in Internet capability and can be controlled directly without additional equipment. Smart Home Thermostats create "smart" sys­tems by enabling remote temperature control via a mobile or Internet-con­nected device or voice-operated home automation system. An efficiently controlled thermostat could save an additional 10 percent a year by simply turning your thermostat back 7°-10°F for 8 hours a day from its normal setting.
Voice Your Preferences: Take control of your comfort. Most HVAC manufacturers offer apps that enable systems to be controlled from anywhere using a mobile device. Now, voice-control capability uses digital assistants, like Amazon Alexa or Google Home, to ver­bally dictate home temperatures. Easily controlling the temperature more closely, allows homeowners to be more comfortable and improve energy savings.
Find Your Efficient Comfort Zone: Many of us live in homes designed for bigger families, but have yet to downsize. If you find yourself using a fraction of your home on a regular basis, consider upgrading to a zoned ducted, or ductless system. That will allow you to save energy heating and cooling spaces where you and your family don't spend a lot of time. This will multiply savings as you're not only needing less cooling but you also gain from a more efficient system in the spaces you do still use.
Envision the Future: The next generation of green home climate control systems run on power sources that provide efficient and renewable energy, emitting lower or no carbon. These include solar power, (the sun being the most vibrant renewable resource), geothermal energy (generated from the earth), wind power (wind turbines create kinetic energy that's converted into electricity), hydropower (uses moving water to turn a turbine which generates electricity), and biomass (uses growing matter, like plant-based materials, and wastes, like animal manure).
Go Low-tech: Simple changes can have a big impact on your utility bill. Try to use heat-producing appliances – stoves, irons and dryers – at night or early morning. Switch to LED light bulbs instead of incandescent bulbs – which consume 90% more power. Seal air leaks around windows, doors, and places where pipes and wires come through walls. Check existing caulking and weather-stripping for gaps or cracks.
Window treatments can work to your advantage too. Close all windows and coverings to keep your house cool. Dark-colored curtains, roman shades, and even discount store roller shades can be very effective. Solar screens, or mesh-like window screens, intercept up to 70% of solar energy before it gets into the house, and installing awnings can reduce solar heat gain by as much as 77%, according to the U.S. Department of Energy.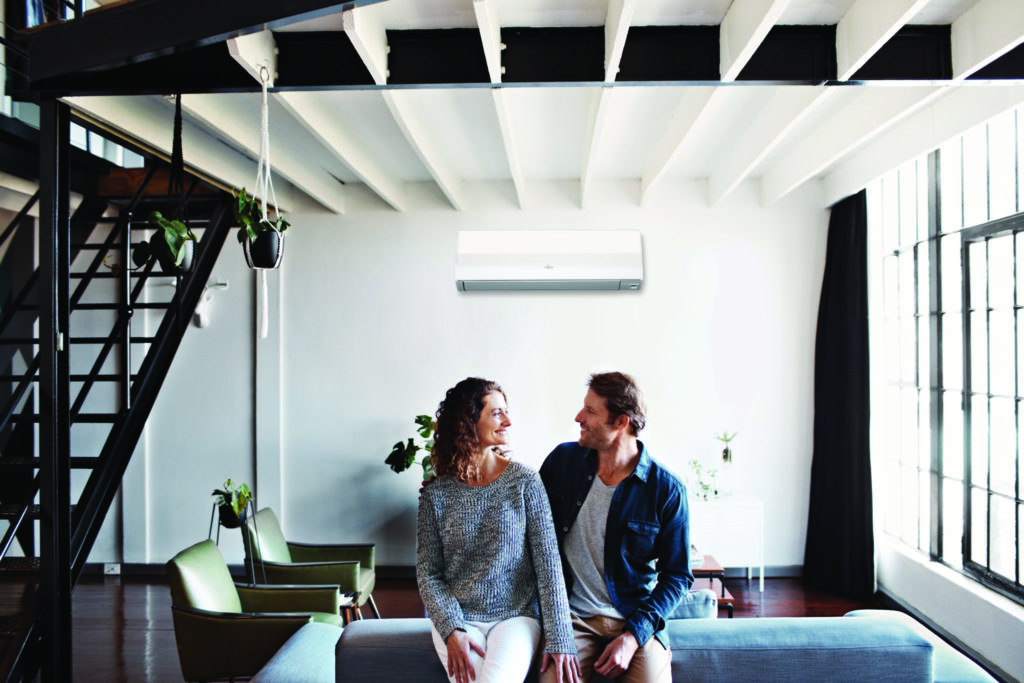 There's no need to sweat the ban on Freon this summer. Whether you choose to retrofit your existing system or opt for an upgrade, there are endless ways to stay cool, live greener and save money. If a new system is right for you, many Fujitsu systems with the Energy Star rating are more than twice as efficient as the minimum standard set by the government. To learn more or find a contractor near you, call 888-888-3424 or visit www.constantcomfort.com.