One of the most exciting things about buying a new home is decorating it. And between design shows on HGTV, home decor blogs, renovation podcasts and social media, there's no shortage of inspiration.
Your excitement for making a new home your own may cause you to want to tackle everything all at once and as quickly as possible. But rushing into decorating and buying furniture can mean making choices you'll later regret. Instead, think ahead and come up with a plan. Here are some things to keep in mind when buying furniture for a new home.
Paint first for low cost home decor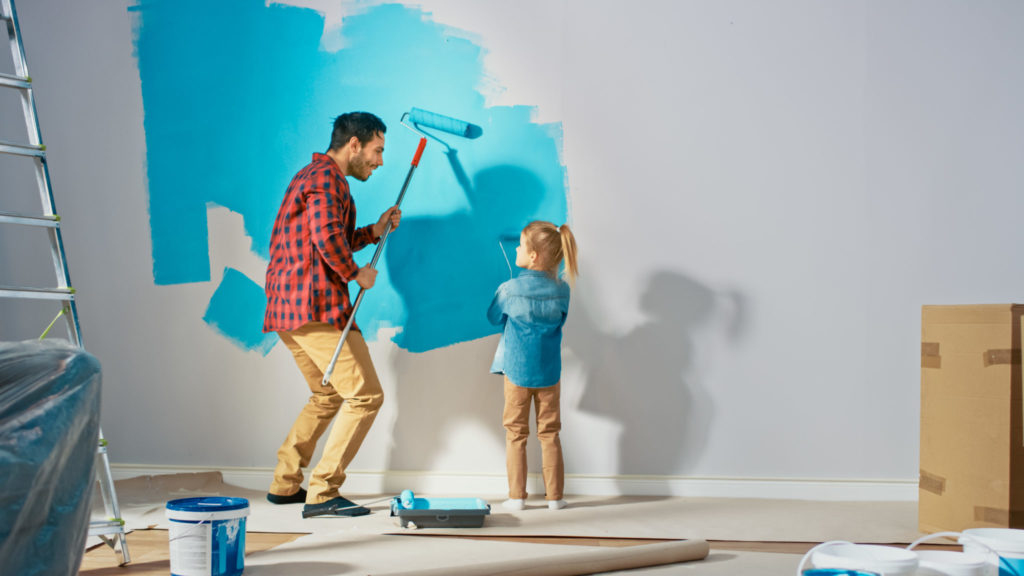 Home improvements are a popular way to customize your space, so consider taking care of labor-intensive jobs like painting, removing carpet and putting in new flooring before you buy your furniture. Logistically, tackling these tasks will be so much easier without a house full of furniture to move around. Paint is low-cost and sets the foundation for home decor choice to follow; as you'll be able to incorporate the color and aesthetics of your walls and flooring into your furniture choices when you do buy.
Start with the most important rooms
In an ideal world, you have the time and money to decorate your home in one fell swoop, but that's probably not your reality. First, focus on the rooms and areas you'll use the most. Depending on your lifestyle and family, that may include bedrooms, the kitchen and the living room or family room. Once you've addressed the most-used room in your home, move on to the next and keep going.
Budget wisely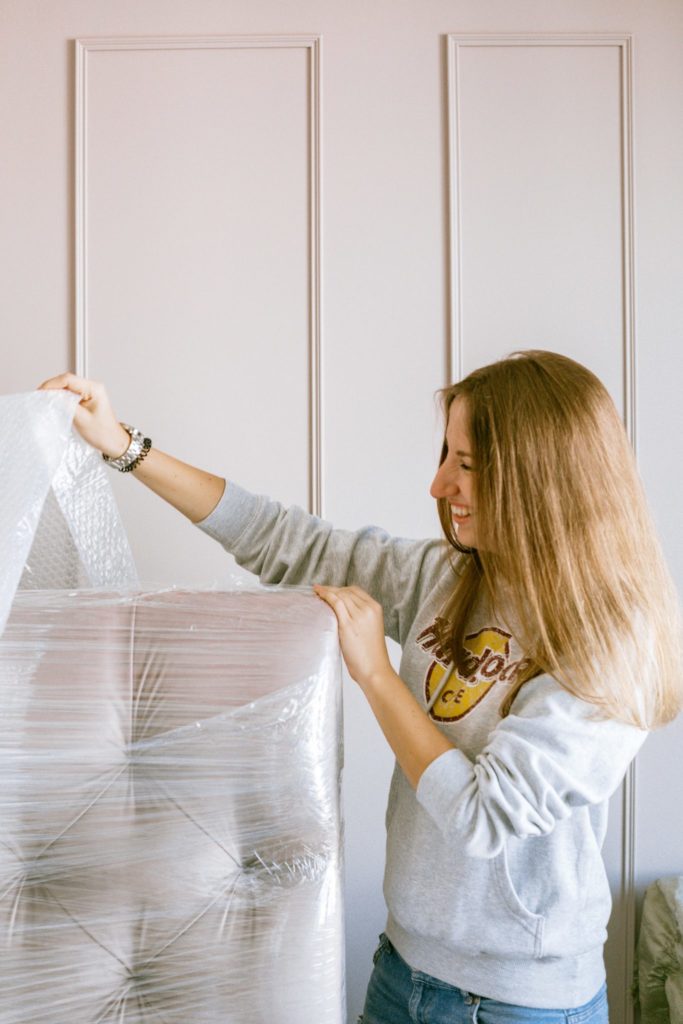 Unless you're working with an unlimited budget, you're going to have to keep costs in mind when you're furnishing your home.
Consider how much you want to spend overall, and think about how you'll pay for it. If you're using cash, figure out how long it will take you to save up. On the other hand, if you'll need financing, weigh all your options. Financing through a retailer, for instance, may come with an APR upwards of 20%, while the average personal loan can come with rates as low as 10%, saving you money in the long-run.
Here are some tips to help you stick to a reasonable budget:
Spread out your expensive purchases. You'll likely be buying some high-ticket items like a couch or bed. But you don't have to get them all at once! Make a list of the pieces you need to buy, and assign them numbers in order of priority.
Live in your home before buying major pieces. Experts suggest waiting at least two months before making significant purchases. While this may seem like a long time to wait, doing this allows you to observe how you function in your home. The room you thought you would spend the most time in may end up being barely used. Making expensive furniture choices before you get a feel for your new home could be a costly mistake.
Stretch your budget by buying used and knowing where to shop. You can save significantly by purchasing used pieces at thrift stores, estate sales, garage sales and online marketplaces. Also, check out budget-friendly online retailers like Wayfair, Cost Plus World Market and Amazon.
Consider budgeting a percentage of the home value. One rule of thumb some designers use is to base your decorating budget on a percentage of the home price or value. For example, if you decide you want to spend 5% of your $300,000 home, that would mean a total budget of $15,000.
Measure twice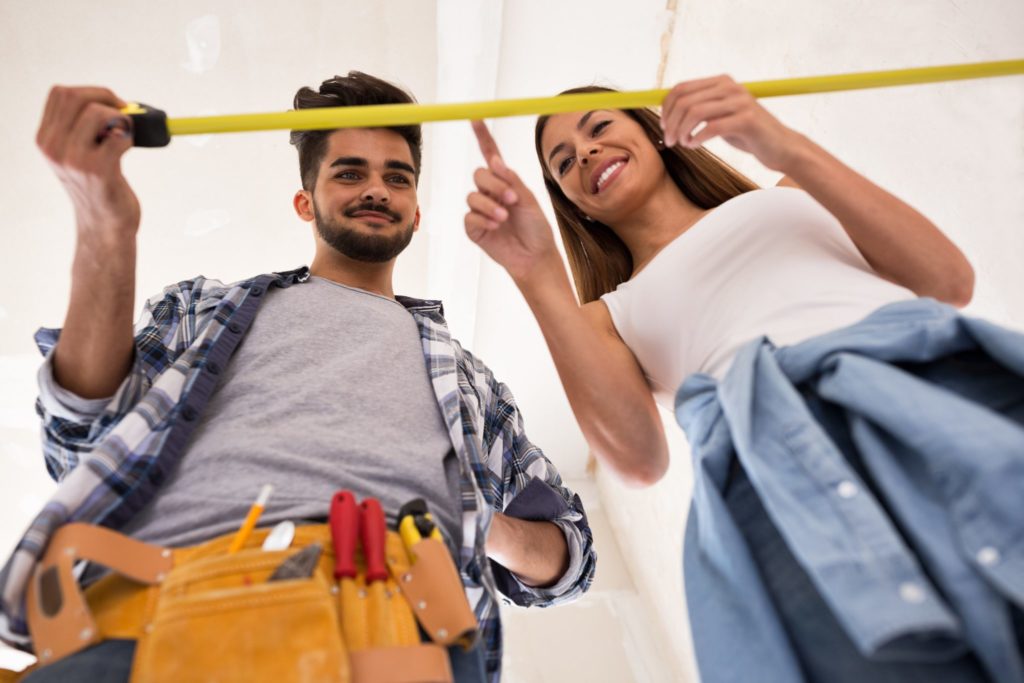 A common mistake homeowners make is getting furniture that is the wrong size. Avoid this misstep by measuring your rooms and spaces before making purchases. It's tempting to rely on your visual judgment, but you'll regret it if you end up with ill-fitting pieces.
You'll want to make sure that the furniture you buy will fit through your doors and hallways, and make it up the stairs. Additionally, you want to purchase furniture that will fit proportionally in your rooms. If a couch is too big, or an area rug is too small, the mistakes will stick out. One way to visualize the size of furniture or rugs before making purchases is to block out the measurements on the floor with painters tape.
Think long term
Your home is an expression of your taste, style and personality — like the clothes you wear. But unlike clothing, a home is a bit difficult to change. For this reason, think long term when it comes to decorating. On average people spend just over $7,000 annually on products and services for their house, with roughly 30% of that on furnishings specifically. So, while you can always throw on a fresh coat of paint, swapping out furniture every couple of years may not be in the budget.
Consider these tips:
Avoid trendy design choices that will likely go out of style. Before you plunk down your money on that patterned couch, think about whether you'll like it five years from now.
Splurge on the essentials. Classic pieces are worth investing in. You can always cover the trends with inexpensive home accents.
Decorate around a statement piece. Let one item anchor the room — whether it's a piece of furniture, artwork or a rug. Choose something to be the focal point and design around it.
Your home is an expression of your style, so make sure it reflects that. You don't have to jump on every trend just because it's popular. Conversely, if you prefer bold and playful choices, then embrace that in your decorating.
Consider repurposing what you already have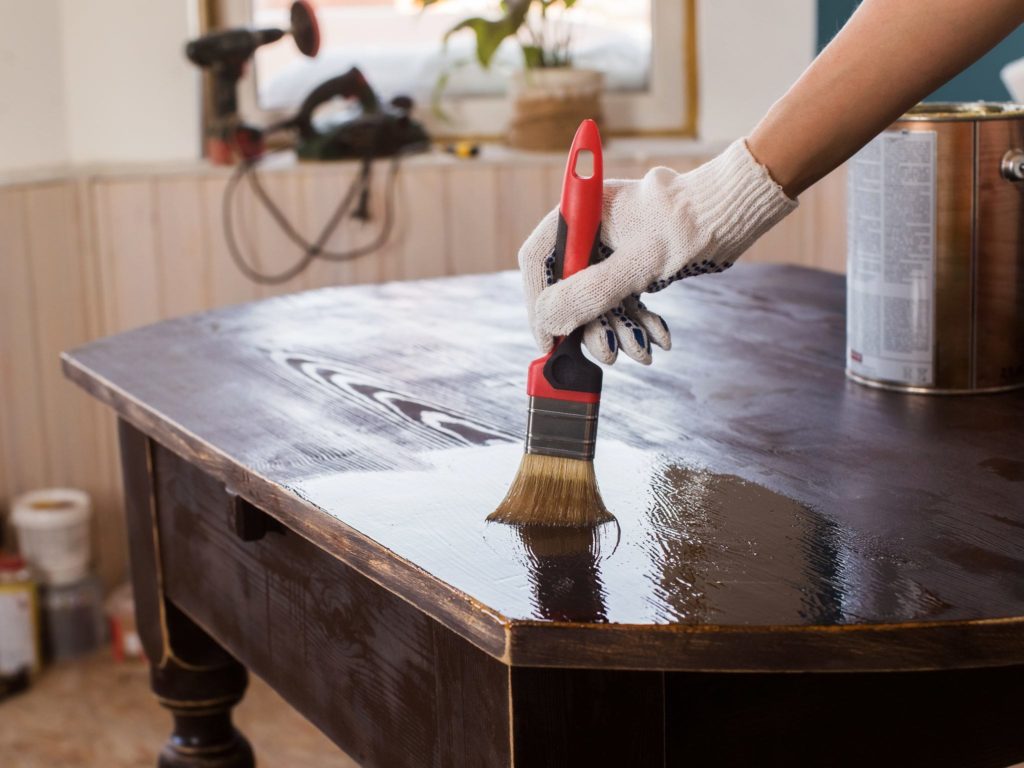 You likely already own some things you can incorporate into your decorating. For instance, you may have leftover paint from an old project or accent pieces that can be refreshed. Maybe you can give your couch a new life by reupholstering it instead of buying a new one. Seeking ways to repurpose what you have is an excellent approach to maximizing your decorating dollars.
Find the light
Leverage the lighting in your home. When choosing paint colors, take into consideration how the natural light will alter the color. Also, when shopping for window coverings, think about whether your goal is to let light in or block it out. Taking advantage of the lighting in a room can go a long way to opening up a space and making it feel bright and airy.