Pantone is the world's foremost authority on color, and each year, it sets the tone (literally) for fashion and style with its Pantone Color of the Year selection, Ultra Violet, a vibrant, plummy blue-based purple with a "mystical or spiritual quality" that reflects the sense of calm and individuality that so many people seek at this moment in time. This magical, meditative color is ideal for home decor, and the classic royal purple it captures is a great choice for a number of different redecorating or renovation projects.
1. Refresh Your Walls
According to Pantone, purple is an ideal color for both meditation spaces and social areas where deep connection is the order of the day. This makes Ultra Violet a great color selection for bedrooms, bathrooms, living rooms and dining rooms—the spaces in your home where you'd like to foster reflection and community. You can choose to give the room of your choice a complete makeover by painting all of the walls a blue-based purple similar to Ultra Violet, or you can bring a sample of Ultra Violet to your local paint store to see if they can match the shade exactly. DIY painting is less expensive, but with a shade as deep as Ultra Violet, bringing in the pros can be beneficial for ensuring even application.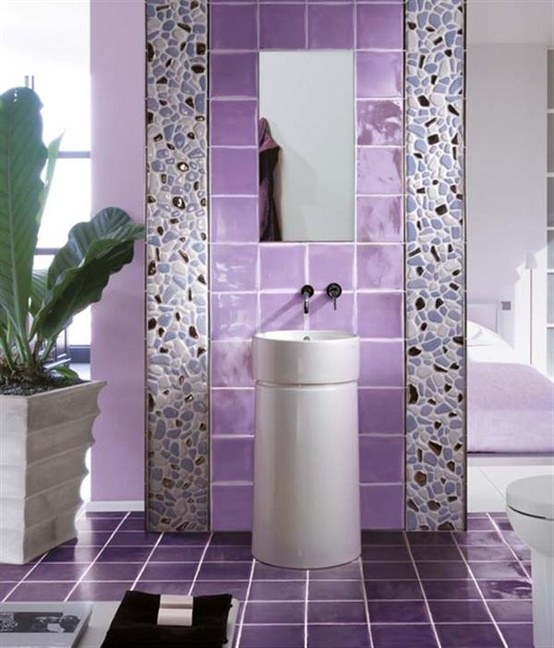 2. Install Above-Average Tile
Looking to complete a kitchen or bathroom renovation in 2018? The new Pantone Color of the Year may be the perfect opportunity to incorporate some individualism into your design with Ultra Violet tiles. Subway tile is a hot trend for home decor right now, but it can often look quite spare and minimal. While this appeals to many people, others may find it a bit too boring. If you fall into this camp, consider using some tiles in Ultra Violet or a similar shade of purple to either mix in with white subway tiles or replace them entirely for a beautiful and unique approach to a major trend.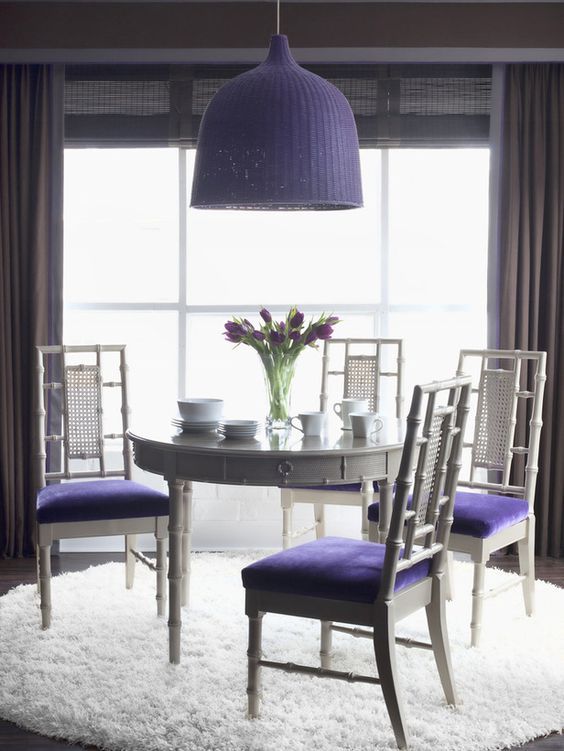 3. Add Pops of Color Fit for Royalty
You don't have to make a major change to bring Ultra Violet into your life for the new year. If you suspect you'll want to switch things up for the 2019 Color of the Year, stick with small pops of purple to add a new energy to your home. Add purple accents to existing decor by swapping out elements such as lampshades, throw pillows, curtains or rugs for something in Ultra Violet.
You can make the change feel sumptuous and regal with your choice of materials— a purple cashmere throw and purple velvet pillows on a bed or sofa can make a huge difference. Also consider bringing in amethyst crystal accents to capture the sense of the spiritual and mystical that made Pantone select this shade in the first place.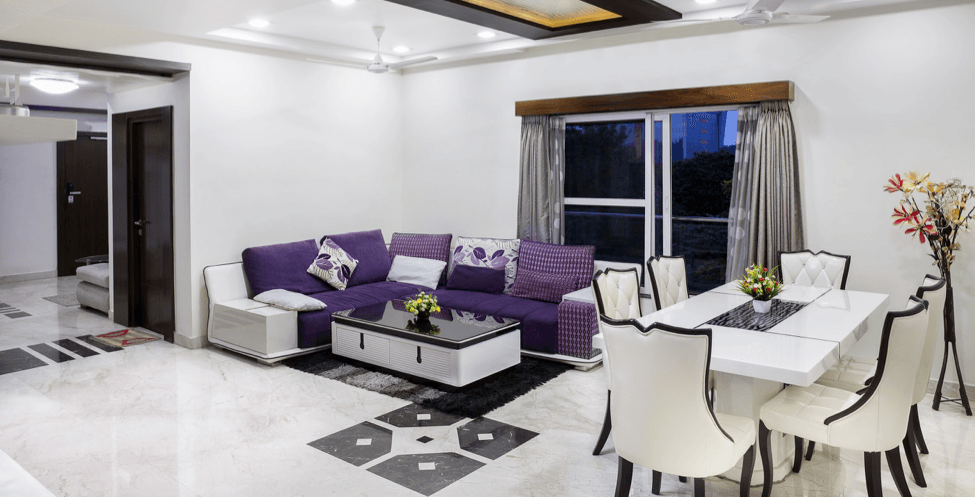 4. Finding the Ultimate Ultra Violet for Your Home
As with any trend-focused home redecoration project, the most important step is to think about the ways in which Ultra Violet serves your goals and taste. If you like purple in small doses, stick with a few pops of color. If you prefer that purple stands in the background rather than making a statement, paint a single accent wall rather than your whole room. If purple is your favorite color and you know it'll serve you well beyond 2018, take advantage of the trend and snap up some special tiles for your bathroom or kitchen. The level of commitment you choose should depend entirely on your own enthusiasm for the Pantone Color of the Year annual trend forecasting selection.