Did you know that over the last 3 years, the average tax refund returned to Americans was over $2,800? For DIY'rs like us, we figured that means new-found money to take on projects you may have been putting off!
To help you make the best use of your hard-earned windfall, we hooked up with the team at HART Tools to create a series of projects that will add value to your home and get done without blowing your tax refund budget!
Update Your Home Office
If we learned anything from 2020 it's that you need to be prepared to work from home. Let's use that tax return to create a stylish and functional work from home space. We'll have all the DIY tips to make a space work for you regardless of the size including how to organize, equip and soundproof your space.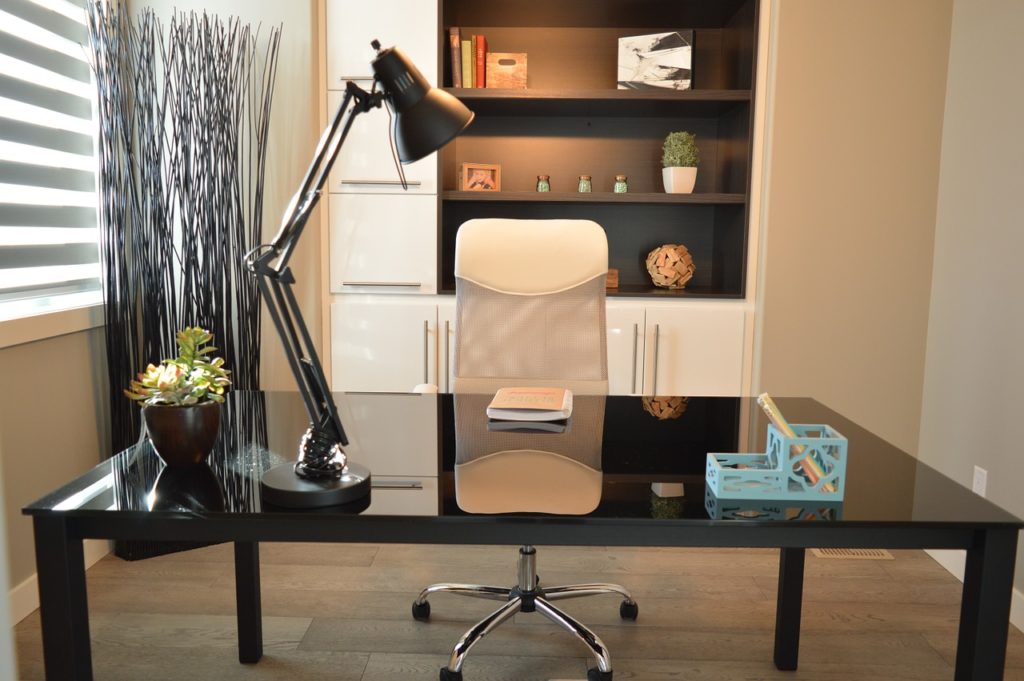 Location, location, location
Just like buying a house, the value of a home office comes down to location! Working from home with kids, pets and spouses around all the time has placed even more importance of finding your own quiet corner. As you may have found out, sound travels! Open floor designs don't serve this purpose very well. Convert a rarely used guest room, basement or even a closet to become your own personal work-from-home happy space.
Be aware of your "zoom background" and avoid sitting with your back to a bright window so we can see more of you than a shadowy silhouette. And since we're focusing on a tax refund project, remember that home office space is deductible!
Projects for Home Offices
When decking out your home office, projects that make the space more organized, less noisy and allow you keep your legs stretched all help make the space a success.
What's a home office without family photos? Make yours even more special with this easy to build 8×10 frame.
Who says your home office can't be a comfy couch? This portable laptop stand lets you take work anywhere in the house!
Shift your home office organization into high gear with this bulletin board organizer to keep all your projects on track!
Hang Home Office Art Like a Pro
You don't have to venture out to enjoy looking at artwork. @LeanneFordInteriors will show you how to hang artwork like a pro. Curate your own collection when you #DoItWithHART.
Closet Clutter Busters
Have you ever noticed that closet clutter is the kind of thing that just creeps up on you? There's a good reason for this: math! Most of us put more stuff IN to a closet than we take OUT! Keeping clutter under control is totally possible with a little discipline – and a dash of courage!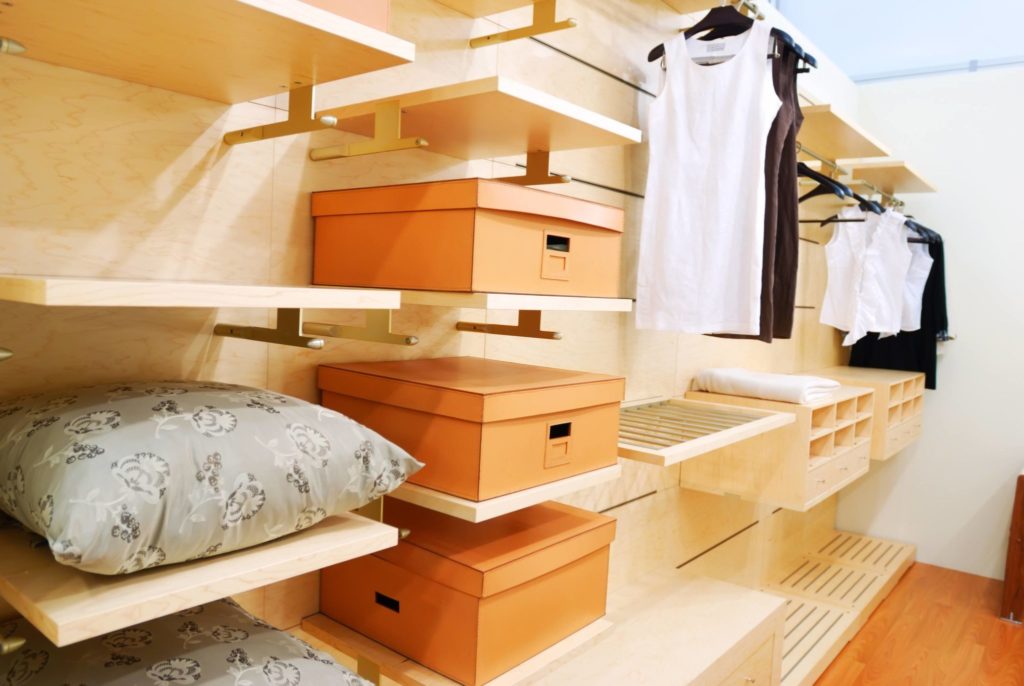 Step one is to empty your entire closet! Seriously,this bold move serves several purposes. First it allows to see what you've been stuffing into that space for a fast assessment of whether you really need to (1) keep it, (2) pack it away, or (3) donate it!
Once that process is done, it's time to for a little closet reno. Fill any holes, and then prime and paint the space for a clean start. Note that its often helpful to remove the closet door for this part of the project.
Take note of the lighting in your closet too. It's hard to dress for success when you can't see the color of your clothes. If more lighting belongs on the to-do list, check out the wide array of battery powered LED lighting that's now available from numerous bands. I have these in several of our own closets and have been amazed at not only how much light they thrown off, but that the batteries have lasted for over a year!
Next, shop for shelves! There are so many amazing shelving systems out there today for closets, along with accessories galore, like pull out drawers, shoe racks and multi-level hanging bars. Find the system that right for you and install it. It's an easy DIY project, especially if you have a few HART Tools around like the cordless drill driver!
Supplement your built-in shelves with rolling storage for hampers or cleaning supplies, and you'll have everything you'll need put the clutter behind you!
Projects to Help Get Organized
This fun project is so easy to customize, it can help you get organized in any room of the house from bathrooms to basements!
This pegboard mirror can be helpful in any dressing area, while offering plenty of adjustable shelf space for efficient storage!
Add this sturdy fitness shelf to your newly reorganized closet and you'll have space for shoes, bags and more!
Deck Do Overs
If your deck looks like winter never left it, tips on quick DIY fixes for flaws, railing updates, and built-in benches for when we get to socialize once again!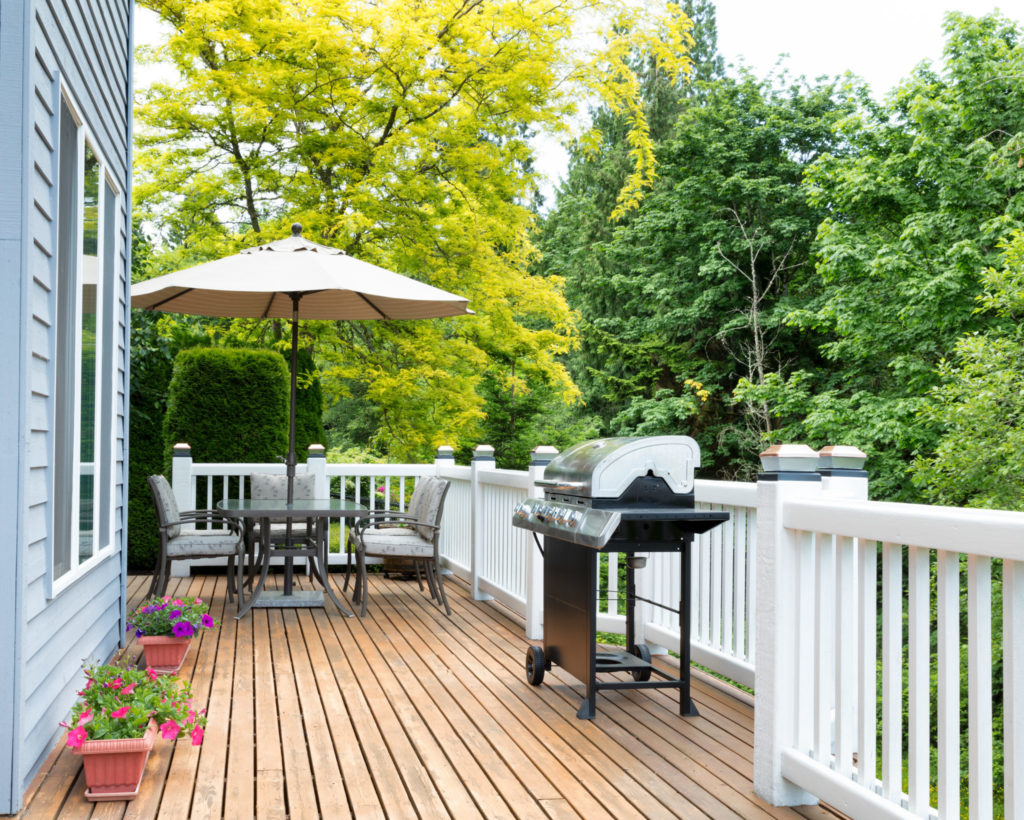 Decks are just – out there – literally. Fully exposed to 24/7/365, they take everything Mother Nature can dish out – and it shows! Moss, algae, split/cracked deck boards, rough handrails and splintery decks need attention to get ready for another season of outdoor enjoyment.
Start by inspecting your deck for structural integrity. Look for cracked or rotted wood beams and check the points where the deck attaches to the house. Any damage e should be immediately fixed. Next examine the deck surface. Any split or splintery boards can be easily fixed by removing them from the deck and flipping them over. Since the underside was never exposed to the sun, chances are high it will be in perfect condition. Finish your inspection by checking railings and steps to make sure they're solid.
If your deck finish is dull, dirty or worn, wash the surface using a gentle pressure washer like HART's Pressurized Cleaner. Once the deck has dried, apply an exterior solid color exterior stain.
Now it's time to take on new projects! Do you need more outdoor seating? Why not build seating right into your deck! Does your wood railing look dated? Now might be a good time to rebuild it using composite. In fact, if the deck surface is badly cracked, replacing the deck boards with composite lumber is also a nice way to freshen the surface for many years to come.
Projects for Your Backyard
Build this simple planter and fill with vegetable, herbs or flowers for fresh enjoyment all season long!
This fun planter will look great with seasonal blooms on your newly reno'd deck, porch or patio!
Here's a great project to do with your kids, followed by endless hours of fun family enjoyment and the pride knowing it was all DIY!
Roll out this handy grill cart keep and you'll have everything you need to prepare a delicious summertime meal!
Get in the swing of DIY with this impressive porch project and you'll have a place to hang for hours of enjoyment.
Giant Jenga is one of the easiest projects to make and will set you up for hours of fierce and fun family competition!
Tax Refund Project Podcasts
What's your project? Tell us and win our book!
Expecting a tax refund this year and thinking of taking on a project? Tell us! Post your project to our Facebook or Instagram pages. We'll send signed copies of our book, My Home, My Money Pit: Your Guide to Every Home Improvement Adventure, to 12 fans selected at random from those that post before April 15th!