Looking for an all-natural cleaner for your hardwood floors? Look to Trewax. Their non-toxic, biodegradable cleaner is appropriate for both hardwoods and laminates, so you can use it with confidence throughout your home. With a pleasant fragrance, you won't hesitate to use it on your cabinets and furniture, where it's also effective.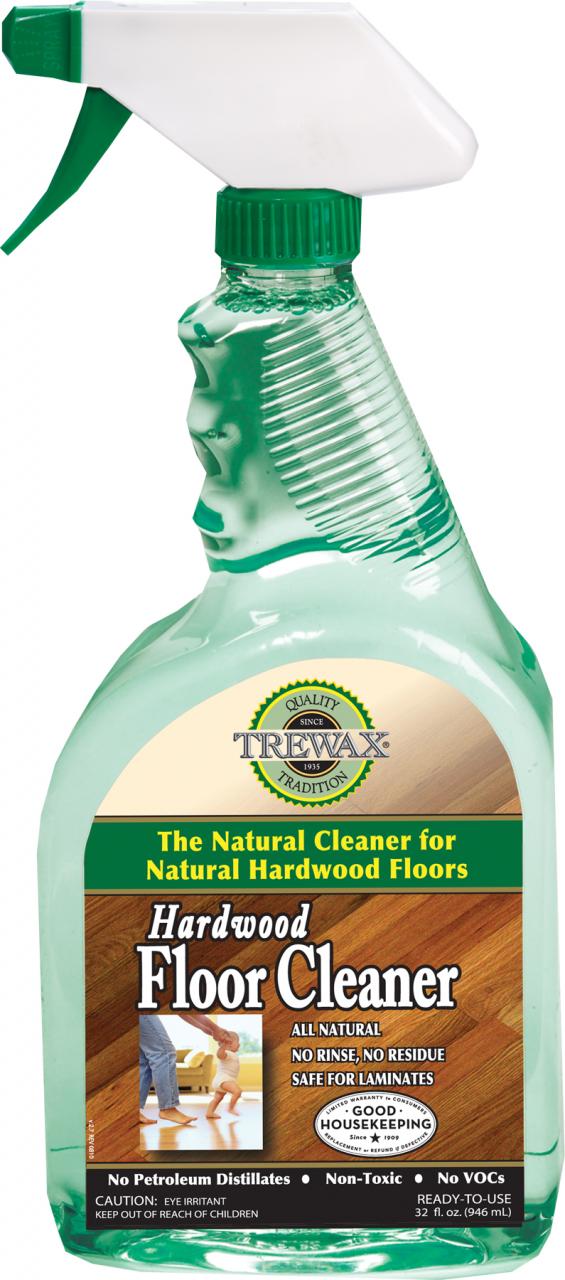 Trewax All Natural Hardwood Floor Cleaner offers 32 ounces of safe, V.O.C.-free cleaner that's also free of petroleum distillates. It's nice to know that Trewax has been "going green" for more than 75 years — long before being safe and conscientious was hip.
Patriots will feel good that Trewax All Natural Hardwood Floor Cleaner is made in the USA, and is available nationwide.
So go ahead — get your hardwood and laminate floors, cabinets and even wood furniture looking like new with the help of an old friend — Trewax!