A major frustration with mechanics tools is keeping them organized and storing them in an easily accessible area. That problem is solved with the Stanley Mechanics Tool Rolling Cabinet. This mechanics tool set with storage provides high quality mechanics tools as well as a ball bearing slide metal storage cabinet designed to keep those tools organized.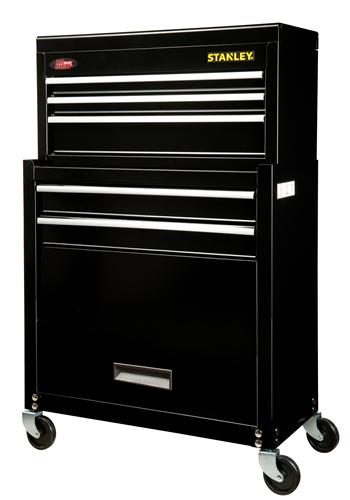 With a storage capacity of more than 5,000 cubic inches, this rolling cabinet has enough space to store the 68-pc mechanics tools included, plus many of your other tools – making them organized and easy to find. This will allow DIYers more time to work and less frustration searching for the correct tool.
The mechanics tools are designed to stand up to the rigors of everyday use. These tools come backed with the Stanley warranty and are designed for the pro. This set comes equipped with 3/8″ and ¼" dr and a range of sockets large enough for most jobs.
It's available exclusively at WalMart and WalMart.com at a fantastic price: $99.00, making it the perfect gift for that handy person in your life. Learn more at www.StanleyTools.com.