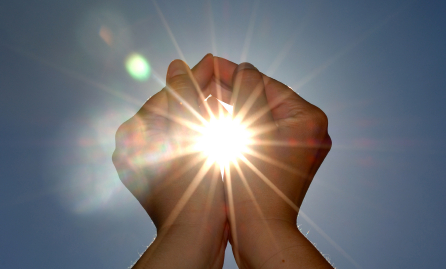 Solar energy appears to be growing in popularity. Not only are we seeing more homes sporting solar panels, but now even the greenest zoo in America will generate power from the sun.
This spring, visitors to the Cincinnati Zoo & Botanical Garden will be greeted by the largest publicly accessible, urban solar array in the country — a 1.56 megawatt system with 6,400 panels installed on a canopy structure over the zoo parking lot. The structure will provide shade for nearly 800 parking spots. Construction has begun and is slated to be completed by the end of April 2011.
The solar panels will convert sunlight into clean energy and provide approximately 20% of the zoo's energy needs. That's enough to generate electric power to 200 homes each year. It's also enough energy to power 55,000 CFL light bulbs for a year, and even enough to power your Wii for 95 million hours! Additionally, there will be many days, sunny and cool, when the zoo will be completely off the grid and sending power back to the utility. Over the life of the project, the zoo will realize millions of dollars in savings in electric bills.
"We believe that the combination of size and public accessibility makes this solar array the most impactful array of any in the entire country," said Mark Fisher, Senior Director of Facilities, Planning, and Sustainability at the Cincinnati Zoo. "Nowhere else has an array of this magnitude been placed in such an urban environment, allowing our visitors and the general public at large to be able to see first-hand what solar photovoltaic energy is all about. The education potential of this advanced energy project is off the charts."
Added Thane Maynard, Executive Director of the Cincinnati Zoo, "As the greenest Zoo in America, there is no better place to showcase this technology and to help the public understand that not only is this technology the right thing to do for our energy future, but it makes absolute financial sense as well."
All the major components of the solar canopy will be manufactured within the United States to help promote economic growth.
In an effort to continue to educate the Zoo's visitors on Going Green, the solar array will also include an educational kiosk near the zoo's Go Green Garden that will allow visitors to learn about the performance of the array and benefits of solar energy in general.
If solar energy is good enough for the Cincinnati Zoo, it just might be something you'll think about using at your "zoo", too.