Solar power hasn't just become more common, it's also more affordable and easy to add to your home energy plan. You can also earn valuable tax incentives for your efforts thanks to continuing energy efficiency tax credits, offering you 30 percent of cost for such additions as solar water heaters and solar panels.
You can bring the benefits of solar energy into your home in a number of ways, from major mechanical systems to minor installations that offer savings for everyday tasks and comforts. Consider the following ways to bring sunshine into your life by making solar power work for you.
Leased solar power systems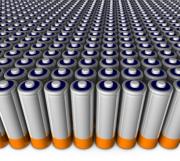 Concerns about the cost of solar panels and return on investment have caused many homeowners to hesitate when it comes to solar energy systems, but leased solar systems are putting the sun's rays within easier reach. Even better, the resulting power can cost far less than traditional energy sources.
"Time and time again, even in areas where solar options are being promoted the most, people still associate solar with the old stigma that it's too expensive," says Lyndon Rive, founder of SolarCity, a full-service solar power provider. "That is not the case. It's actually cheaper than the current sources of power today."
With SolarCity's SolarLease program, you can go solar for as little as $20 a month without major up-front costs while immediately receiving energy savings from your new solar system. After confirmation that your city provides incentives and compatibility for clean energy sources, SolarCity plans your system and installs the leased solar panels on your home. The term of the 15-year solar lease includes SolarGuard proactive monitoring service allowing you to follow your system's energy production online or from a smartphone, along with repair support, insurance and a performance guarantee for the solar panels. What's more, if your solar energy system produces more energy than you can use, the excess flows back to the utility grid and nets you credits from the local utility for energy you're producing for the common good.
Cool roofing
Many traditional roofing products tend to absorb the sun's heat, and rather than making that solar collection work for you and your home, you wind up using more energy to cool an overheated house. New cool roofing technologies do the opposite, reflecting sunshine to keep a structure cool and energy efficient. Custom-Bilt metals offers a range of styles in its Titan Cool Roof line, incorporating a thin-film solar laminate called FusionSolar that helps the installed roof to reflect up to 70 percent of the sun's energy for as much as 20 percent savings on cooling costs.
Natural lighting solutions with solar controls
If you're looking to enhance your home's interior lighting scheme, try skylighting that makes use of the sun twice over. ODL's Tubular Skylights can be used just about anywhere to provide beautiful natural light, and have the option of being equipped with a Solar Powered Dimmer. The dimmer's simple three-button remote allows you to control the amount of light you let in during the day or evening, and also has a night light feature. The whole solar solution is powered by a solar panel and four rechargeable Ni-MH batteries.
Solar water heating
Hot water heating is another solar solution you can bring into your home. Hybrid hot water heaters are becoming widely available, and you can also go solar-only with systems like those offered by EagleSun. The drainback design makes use of solar panels and an efficient heat transfer system to collect and circulate the sun's heat, warming up your household water supply so that you can wash dishes, do laundry and enjoy hot showers for free.
Rainwater collection pump
The sun can do more for your yard than simply shining on it. Put solar power to work for watering chores by installing a RainPerfect solar-powered rain barrel pump system. The money you save by irrigating with collected rainwater is a great step in a green direction, and with a RainPerfect pump in your yard maintenance arsenal, you'll have enough water pressure to operate standard garden hose spray nozzles and low-pressure sprinklers. An easily installed solar panel powers this smart pump that can greatly reduce your use of community water resources.