If you haven't been using the internet to save money when you shop, you're missing out. Maybe you've been intimidated by the vastness of the internet and its options, or feel you don't have time to do a lot of comparison shopping or hunting down bargains.
The good news is, shopping for bargains online is easier than you think. And the savings can be substantial. Here are some ways to squeeze more out of your family dollar by putting the internet to work for you:
Sign Up for E-mail. If you already have favorite retailers with whom you like to shop, sign up for their e-newsletters or e-mail alerts on special discounts and sales. Often, the best deals can be had by those who not only get the store's e-mails, but those who read and act on them first.
Use Coupon Codes. If you know what you want and which site you're going to buy it from, take a moment to search for coupon codes for that store through Google or another search engine. Coupon codes are essentially online coupons – instead of cutting a coupon out of the newspaper and handing it to a cashier, when you're shopping online, you have a chance to enter an alpha-numeric code into a coupon code field on screen when it's time to check out. To search for a coupon code, for example, go to Google and type in "coupon code" and "Barnes and Noble". Alternatively, you can go directly to a coupon aggregator site, like www.currentcodes.com – but searching through an engine like Google will broaden your possibilities by searching multiple coupon sites at once.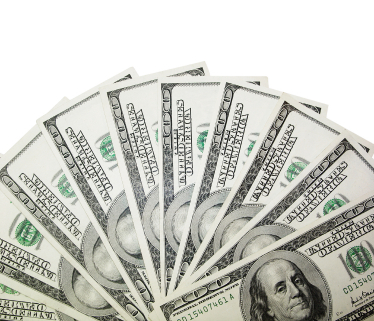 Coupon codes expire just like paper ones do, so when you find a coupon code, be sure to read the small print to see when it expires. Also, be sure the read the terms. Just like with store coupons, you might have to do something special to get the special price – for example, "buy two" to get the discount.
Get Cash Back. One of the best kept secrets in shopping for bargains online is rebates. Some websites will give you cash back if you enter an online store through their portal. In other words, you're still going to the online store you meant to visit in the first place – but instead of typing the website address directly into your browser, you're clicking on a link to that store through a cash-back portal instead. It's like taking a detour through a special hallway to get into the store, where they hand you money just for passing through. So if you already know which online store you're going to, take a moment to visit www.evreward.com and enter the name of the store. You'll get a list of all the cash-back sites offering "hallways" to that store, and what percentage of your purchase you'll earn back. One example of a cash-back website is www.ebates.com.
Many credit card companies now offer similar rebate programs. On the credit card company's web site, you'll find links to various online stores that participate in their cash-back program, like Discover. If you buy something from an online store, and you entered the store through a link on your credit card company's website, the credit card company may refund you a percentage of your purchase price. If you're planning to make a purchase, it's worth it to check your credit card company's website to see what rebates they may offer.
Save on Shipping. Whenever possible, shave some money off your shipping price. If you're not in a hurry to get your item, choose the slowest – and cheapest – shipping option. Some merchants offer free or discounted shipping if you spend over a certain amount of money, so ask friends and relatives if they want to combine purchases on one order – you'll all save.
Go Second-Hand. If it doesn't have to be brand-spanking-new, look for your item used on Craig's List or eBay. In fact, many times the item you're looking for will be listed on these sites unused. Perhaps it was an unwanted gift. While there may be no sales receipt, the item is probably still useable and often its original packaging. Take reasonable precautions when shopping on sites like Craig's List and eBay. Read the item description carefully, as well as the return policy, if there is one. Often on auction sites like eBay, your purchase will be a final sale. But keep in mind that despite the risks of online shopping, millions of successful transactions are made through web sites like Craig's List and eBay every day. Depending on the item and your needs, it may be the right solution for you.
Consult a Shopping Bot. "Shopping bots" are web sites that compare items for you, so you can find out which online retailer is selling it cheapest. Many shopping bots also incorporate consumer reviews, so not only can you get the best price, but you can find out what real people like you thought of the item and the store that sold it. One example of a shopping bot website is www.pricegrabber.com.
You don't have to be a shopping scientist to get great online bargains. Just get to know a few easy tricks and bookmark your favorite bargain hunter's websites, and you'll have all the tools you need to stretch that family budget while getting the things you want and need.