If you're looking for a non-toxic, natural wood stain, you might want to raid your kitchen. Coffee, tea, vinegar, walnut hulls and even certain berries can be used to stain wood. Refinishing using natural stain can be a fun DIY woodworking project that saves money by using readily available materials to create a beautiful wood finish.
Whether you are staining a small craft project, coffee table or other wood furniture, or an entire outdoor deck, these recipes can deliver beautiful results.
5 Tips before you begin
Before mixing up your first batch of natural stain, here are a few important things to keep in mind:
First, if this is for a one-off project, mixing up your stain and testing the color on scrap wood is a fine and fun way to proceed.
If you are planning a bigger staining project, you'll need to mix up larger or multiple batches of stain. For this, it's important that you treat these combinations as handmade "recipes."
You should write down every ingredient and its quantity.
Also write down the order in which you mixed everything up.
And even take note of how long the stain sat before it was applied.
Mixing stain is sort of a chemistry experiment. All of these elements can impact the finished color. If you want to be able to repeat the process, you need to know exactly what you did to get that perfect color the first time around.
For the best results, we suggest you make enough DIY stain for your entire home improvement project, even if it takes several batches. Then, mix the batches together before you apply that first coat. Unless you are a closet Chemist, it will be very difficult to mix the ingredients in such a way as to get the exact stain color again, batch after batch!
5 Recipes to make natural wood stain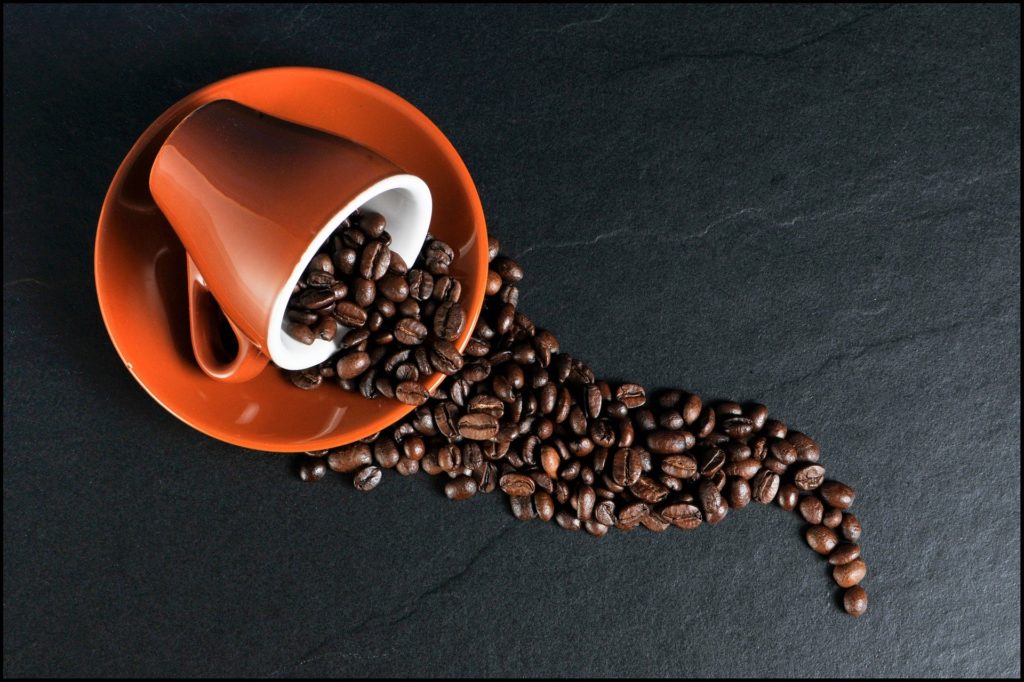 These stain recipes use items DIYers are likely to find in kitchen cupboards, pantry cabinets and basement workshops. Staining wood with these handy, natural materials provides a renewed life for your project without impacting your health or the environment.
How to make black tea stain
One simple way to stain wood is to boil tea bags in two cups of water until you have a deep tea concentrate. Simply brush the hot tea water onto your wood. The tannins in the tea will react with the wood providing a range of colors. Different teas and tea quantities will give you different shades of natural wood stain.
How to make coffee stain
Brew some strong coffee and let it cool; then apply with your favorite brush or rag. Let this natural wood stain really soak the wood. It's okay if the coffee gathers in small puddles on the wood. You'll get a deeper stain depending on how long you let the stain sit. Check it ten minutes after application by wiping a section clean of coffee. Not dark enough for you? Let the coffee sit longer.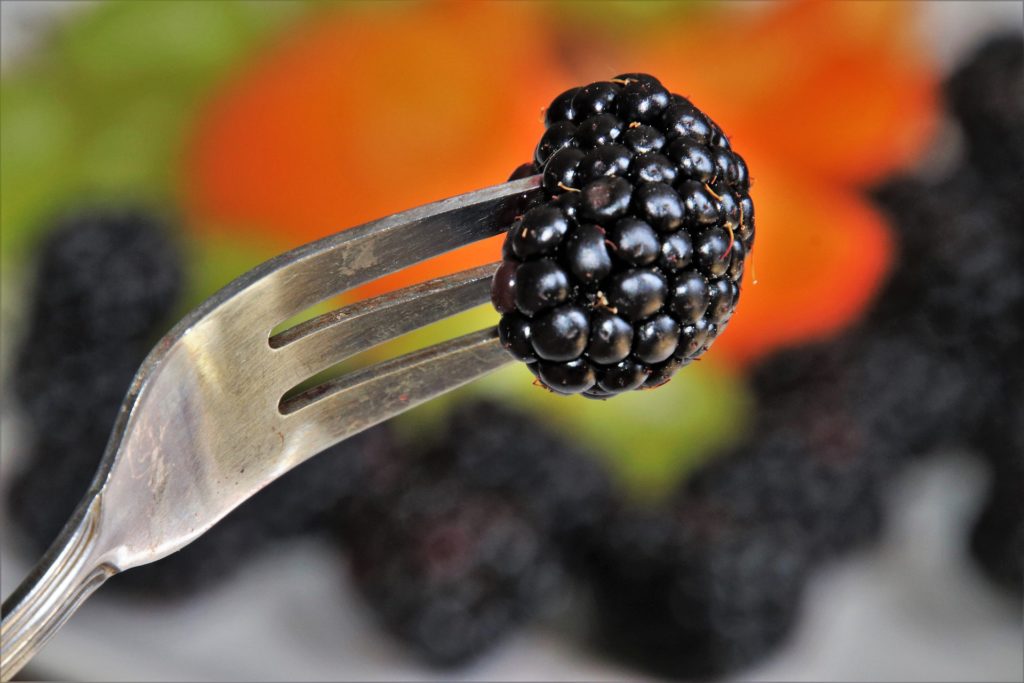 How to make black raspberry natural stain
Black raspberries are an effective natural wood stain when crushed and then rubbed onto wood. When making raspberry stain, allow the berry pulp to dry on the wood, and then wipe it away. Berry stains will fade in direct sunlight, so this method is better for wood that stays indoors. Or if for exterior use, apply a UV resistant clear coat to protect the rich raspberry color.
How to make homemade wood stain from walnut hulls
Black walnut hulls, soaked for several days, create a beautiful dark wood stain. To get the best results, it's helpful if you grind the walnut shells into a powder with a study food processor or other chopper. Boil the water and then add the walnut shells and let the mixture steep. Strain the mixture before you apply it to the unfinished wood.
Making stain from pennies or steel wool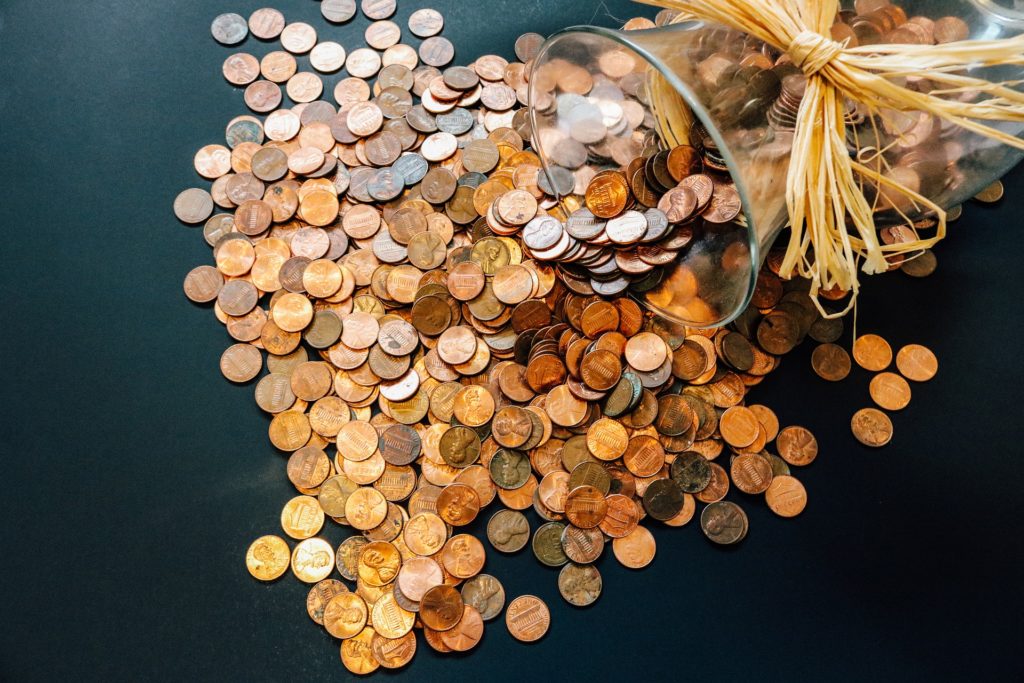 White vinegar or lemon juice works as a wood stain when you add metal into the mix. For example, add pennies to white vinegar and let it sit for a few days. While not exactly a "natural" ingredient, a handful of pennies will produce a beautiful pale Caribbean blue stain.
Similarly, soaking a pillow of #0000 steel wool to vinegar will give you a rich reddish hue. A combination of tea, coffee or tumeric and the steel wool in will produce a darker, black stain vinegar solution. Adding a bit of salt can also help increase the acidity and speed up the process.
For best results and the ability to monitor the stain color as it develops, use a glass jar. For example, quart mason jars work well for this, just make sure to leave the lid loose. Letting a bit of air get in helps move the process along.
You'll also note that the steel wool will disintegrate over time. When the mix gets to the right color, strain it to remove any portion of the pad that remains behind before wood staining begins.
DIY tips to apply natural wood stain
As with any untried stain, start with a piece of scrap wood. Use the same type of wood you'll be staining, as stains can look dramatically different on different wood species. Not only will testing a scrap piece of wood allow you to see if you like the stain, but you'll have the opportunity to apply several coats to see how the shade changes and deepens.
Before applying the test coat, be sure to sand the scrap wood. Sanding the wood will remove any oxidation from the surface grain that might cause a different absorption of the stain resulting in a color variation.
There are a number of ways to apply the stain to the wood surface. There are several application techniques that impact the final stain color.
Brushing the stain on the wood grain will deposit a large volume of stain and provide a deepest color. For more control, you can also apply the stain with a rag (I like to cut up old towels for this).
By wiping on the stain in this way, you'll have more control over the color. You can add more on the harder sections of the wood, and less on the sofer/end grain section to help assure even color throughout.
Another factor that determines the appearance of the finished stain is the time it has to soak in. If you brush on the stain and walk away, the stain will dry on the wood pretty quickly and be at its darkest. If you brush it on and wipe the excess off quickly, the stain will be lighter. You should practice your stain application technique on scrap wood just as you used the scrap to test stain colors.
Finally, keep track of how many applications it takes to get your desired result.
Even if you have achieved your perfect stain color, keep in mind that stained wood can change with age-often with attractive results. However, be prepared to potentially end up with a different look later. For DIY wood stains that may be prone to fading, consider using a wood sealer on top of your stain.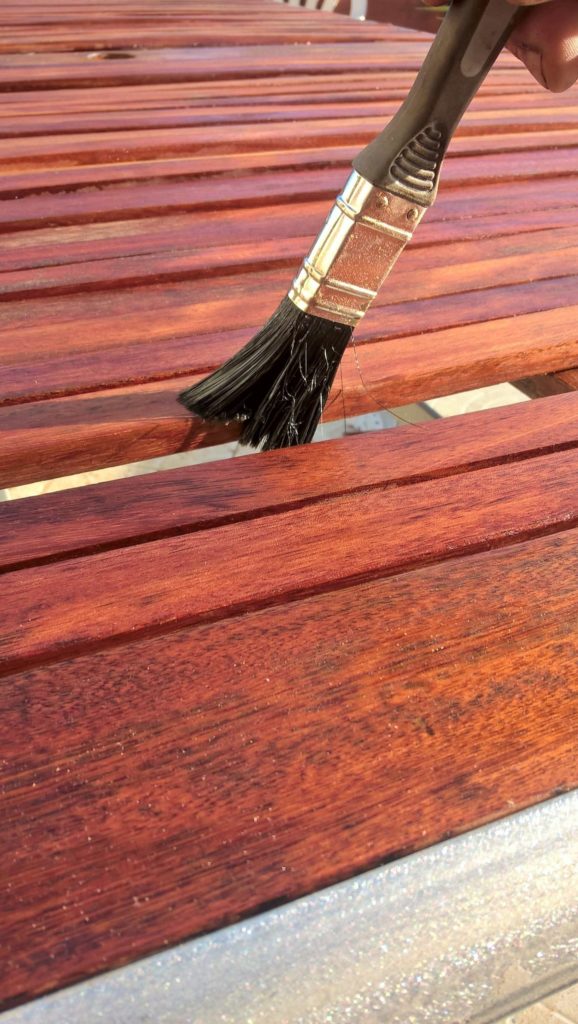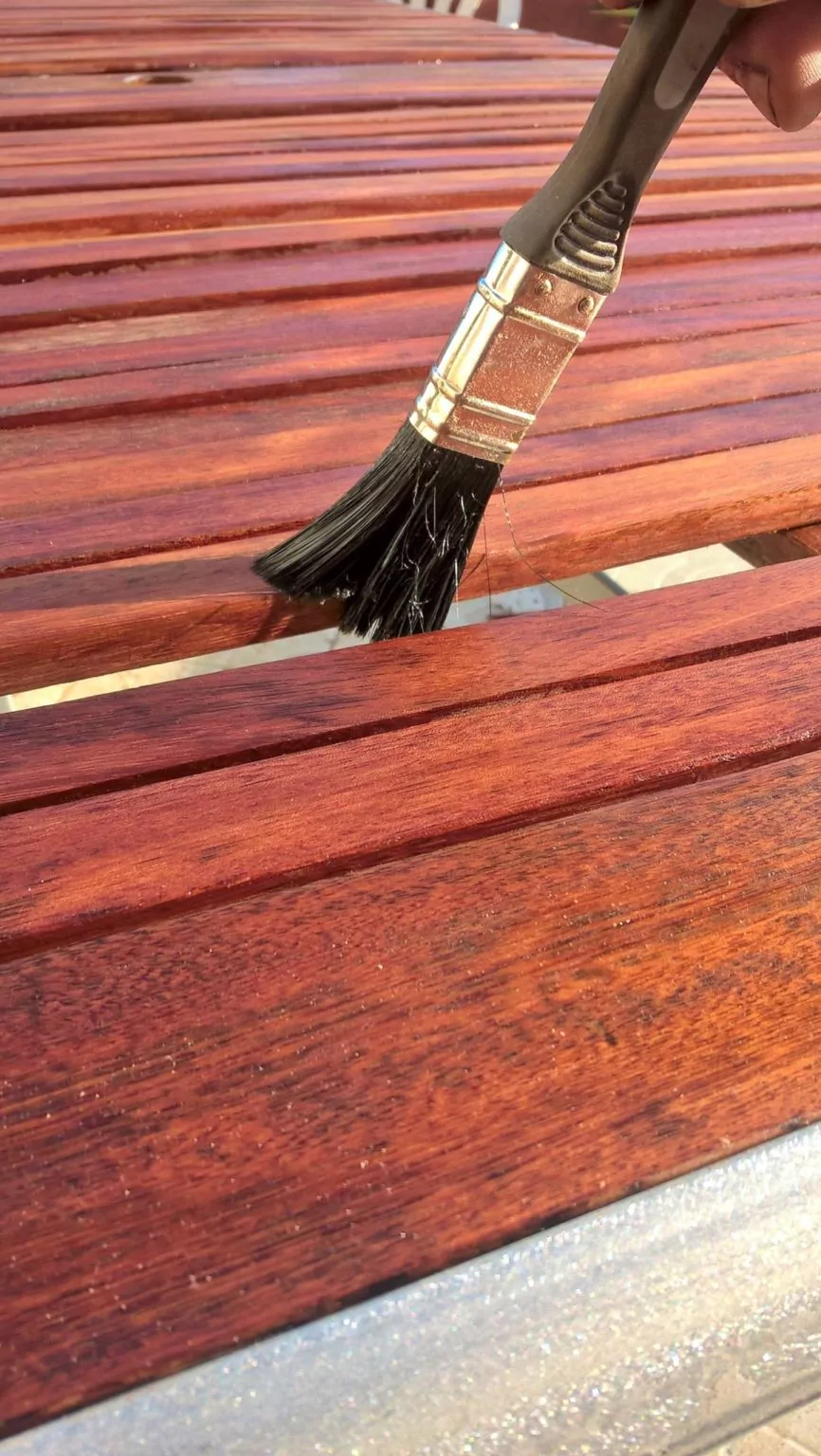 You can avoid toxins by selecting low to no VOC wood sealers, shellac or polyurethane. These topcoat sealers and finishes will provide a durable, cleanable surface and enrich the natural color you worked so hard to create.
For crafty folks who like to keep it natural, non-toxic, homemade wood stains from coffee, tea, vinegar, walnut hulls, pennies and berries are a fun DIY project, and an artistic and wholesome way to decorate.
For stains that may be prone to fading, consider using a clear sealant on top of your stain.
Finally, make sure you make enough stain for your entire project, even if it takes several batches. Mix the batches together before you apply because unless you are a closet Chemist, it will be very difficult to mix the ingredients in such a way as to get the exact same color again batch after batch!
For crafty folks who like to keep it natural, non-toxic wood stains from coffee, tea, vinegar, walnut hulls, penies and berries are a fun, artistic and wholesome way to decorate.