We all have dark areas around our homes, like closets, pantries, sheds, garages and areas of the yard. You might be stumbling around in the dark, or worried about lurking intruders. Mr Beams lights let you add safety and security in less than 5 minutes without the need for an electrician.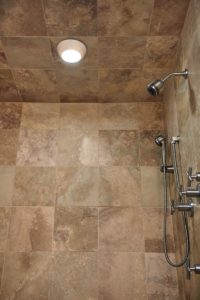 The UltraBright Ceiling Light is Mr Beams' newest and brightest ceiling light, providing 300 lumens of bright light. The motion sensors activate the light when needed – detecting motion from up to 18 feet away! No more fumbling around for the light switch. It also turns off automatically after 20 seconds of no motion, saving battery life. And a daylight sensor makes sure the light stays off when you don't need it.
The battery lasts 1 year on average, so you don't have to change batteries all the time. It has a durable, weatherproof design that can be used indoors or out – or even to light your shower! And installation is super-easy. Install the mounting plate in minutes, then simply twist the light onto the plate to finish. The clean, modern design works with any home decor.
Mr Beams UltraBright Ceiling Light is a quick and simple way to make the dark areas of your home safer and more secure. And the motion sensor couldn't be more convenient – it turns on and off as needed without you ever having to flick a switch. It has a suggested retail price of $34.99 and is available at The Home Depot and other hardware retailers. Find out more at MrBeams.com.