Having a deck to call your own is one of the most satisfying parts of owning a home. Spring is the perfect season to get that deck ready for the enjoyable seasons ahead, filled with friends, family and great outdoor conversations.
You should always begin the season with a thorough inspection of your deck to make sure that all points fastened to your home and all railings are secure. If any decking boards are warped or cracking, you can remove them and turn them over, reattaching them to the structure with deck screws (most cracks and twists are caused by exposure to sunlight. By turning the board over, you have a fresh surface once again!).
Next, give your deck a proper pre-season cleaning using a pressure washer and deck cleaner. Let the surface dry thoroughly, and if the deck also needs refinishing, make that job next on your list. A solid stain is a great choice for an older deck, as it will cover any wear but still allow the beautiful wood grain to show.
To make your deck really stand out, why not finish off exposed areas underneath with decorative lattice? Here's how to tackle this simple weekend project.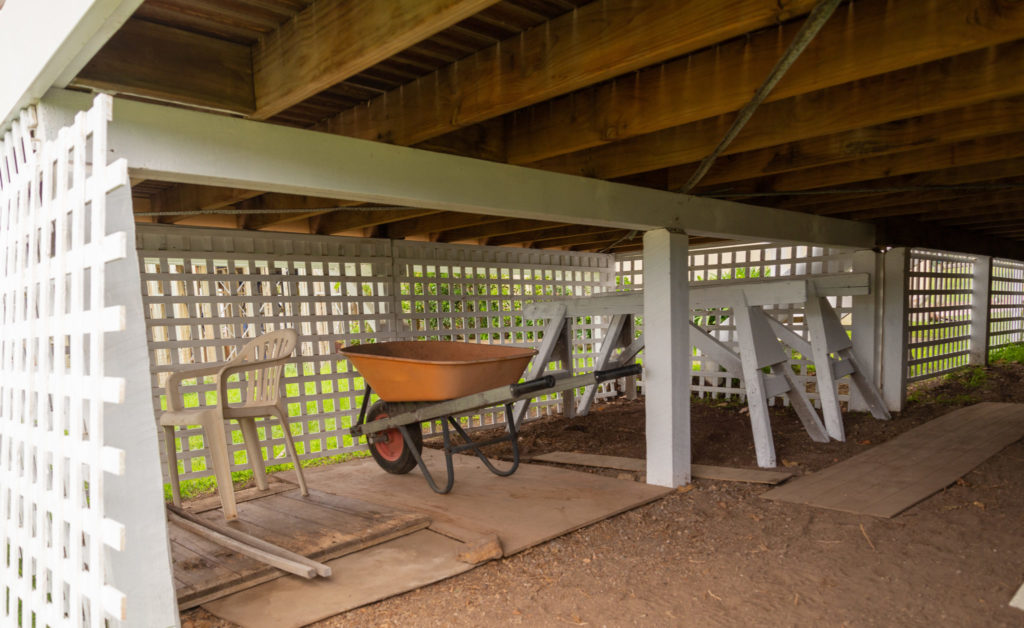 Supplies
Exterior wood lattice
Exterior trim pieces for the lattice
Arrow EBN320R.E.D.™ Electric Brad Nail Gun
Arrow 1-inch BN18™ brad nails
Arrow 2-inch BN18™ brad nails
Hand saw
Measuring tape
Pencil
Deck Lattice: Steps
Measure the open areas below your deck to determine dimensions for the lattice panels.
Cut the lattice panels to sizes needed. Pressure treated lattice is available in 4-foot by 8-foot or 2-foot by 8-foot panels that will fit most needs. You can also save a step by having the pros at your home center cut the panels for you.
Attach the lattice panels to the open areas of the deck using your Arrow EBN320R.E.D. Electric Brad Nail Gun with 1-inch brad nails, securing at every criss-cross point in the lattice. Fasten the top edge of the lattice onto the apron area below the decking, and attach the lattice sides to the vertical decking supports.
Cut your trim pieces to size to create a frame around the newly attached lattice. For the corners, you can either miter-cut the trim ends to create a professional-looking joint or overlap the top and bottom trim pieces with the side trim pieces. Secure all trim pieces in place using the Arrow EBN320R.E.D. Electric Brad Nail Gun and 2-inch BN18™ brad nails.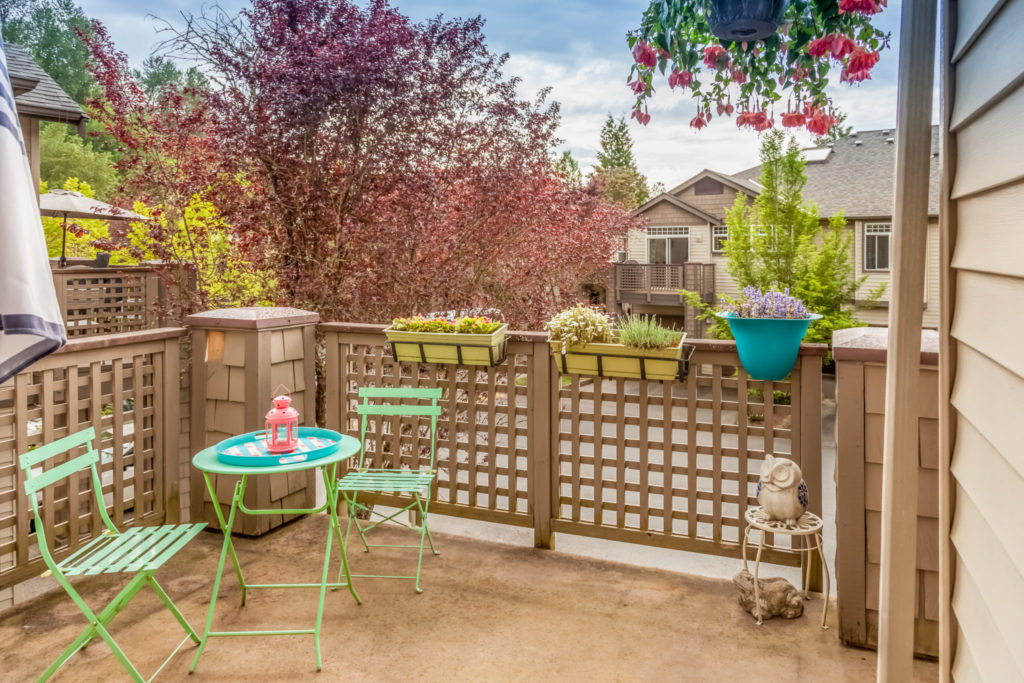 Now that you have completed this super-quick deck makeover, give the lattice and trim pieces a summer to dry out in order to make them weatherproof. This will ensure that any finish applied later will actually stay put.