Sometimes, there's nothing better than grabbing a perfect cup of tea or coffee and burying your nose in a good novel. And some students benefit greatly from having a dedicated space to read and study.
But for some homeowners, it can be difficult to do this because of the lack of space, quiet, or time. That's why incorporating a reading nook into your house design is something that can give you your own quiet space to delve into that book you've been itching to finish – and it's not too difficult to do!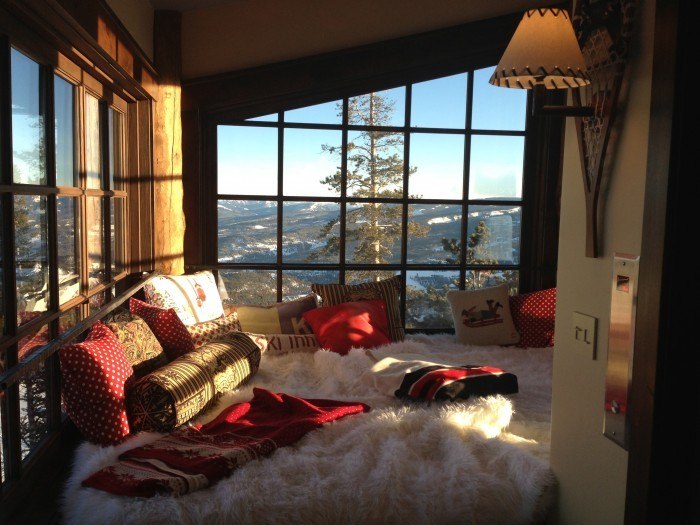 Getting Inspired
Google defines a "nook" as: "a corner or recess, especially one offering seclusion or security," but a reading space can be anything from a nook to an entire reading room. The choice ultimately boils down to your needs, available space, and budget.
The Chicago Public Libraries and Aarhus Public Libraries (Denmark) developed a design thinking method that resulted in a comprehensive guide to help library professionals design their public libraries.
Try immersing yourself in the life of whoever the space is for. For homeowners looking to design their reading areas, consider what the reading room will be used for. Yourself? Children? Both?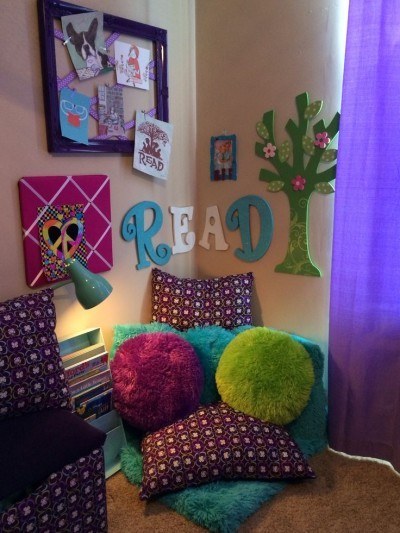 Consider visiting new or unfamiliar places. When you're in the conceptualization phase of designing your perfect reading nook, go to places where people often go to read or relax. Visit locales where you enjoy being and determine the reasons why you enjoy being there. Perhaps a coffee shop or museum. This can spark great imaginative ideas so you can begin creating.
Location. Location. Location.
When deciding where to put your reading nook, be prepared and be sure to consider things like:
Sunlight
Keep in mind which rooms are most illuminated by the sun. Reading in bright sunlight might not be as comfortable as a spot that does not have the sunlight beaming through the windows. On the other hand, some may enjoy sunlight while indulging in a good read. Also consider how direct sunlight will affect temperature in the ro
Temperature
During colder months, it can be a nuisance to try to read when your fingertips are too cold to turn the pages! Reading is an enjoyable, laid-back, passive activity that should keep you cozy and comfortable so be sure whichever area you choose, the room temperature will be easy to maintain.
Distance from other distractions
If you're an easily distracted reader, Barnes and Noble suggests turning off your phone (among other things) but in your new reading area, you want to be sure you won't be distracted by the sounds of the television, your neighbor's pool party, or your teenager's slumber party. Keep these things in mind when determining the perfect reading spot.
4 Keys to Reading Nook Design
Colors
A study done by Minnesota State University suggests that different blues, greens, pinks, lavenders, beiges and greys are effective for promoting relaxation.
Accents
Adding elements to your reading area that create a sense of relaxation is a great way to ensure you can truly relax in your new reading room. Accent colors that enhance the purpose of your reading room can give it personality and pop. Align your accent pillows, curtains, lamp shades to the color palette you choose for your reading room's design.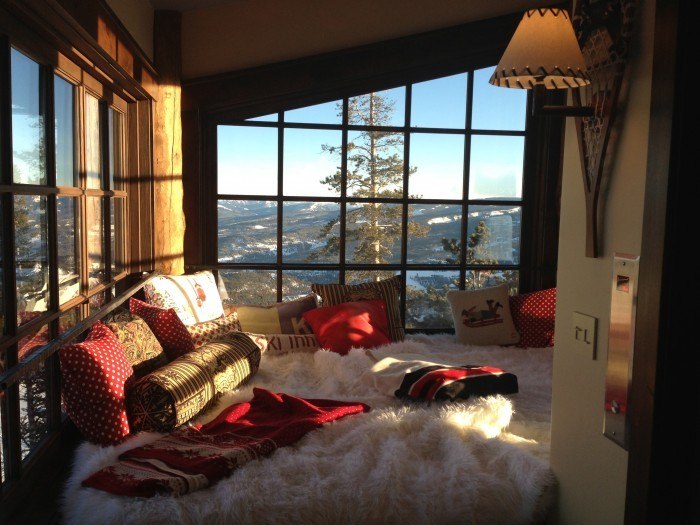 Necessities
What will you need to truly relax? A convenient place to plug in speakers for audio books? A book holder? A coffee or tea pot? Determine what things will help you stay comfortable so that you can freely dive into your reading without having to be distracted by needing to go get something you could have designed to go in there.
Lighting
The best lighting for reading depends on your vision. Experts suggest that the best lighting for reading depends on our vision. They say for those who have deteriorating vision (near-sighted), bright lighting is best. However, if relaxing with a book or magazine doesn't strain your eyes too much, soft lighting can create a feeling of relaxation and coziness.
Creating the perfect reading spot for yourself (or children, or both), doesn't have to be a daunting task but the rewards for having the space to fold up with a good book and not worry about distractions is worth planning ahead and making sure it has everything you want it to have.