You may think you're dreaming, but you're not. It's actually very easy to get the luxurious look of a marble countertop or tabletop without busting your budget with the newest DIY kit from Daich Coatings.
The Marble Dream® Resurfacing Kit requires no special artistic skills and can be done by the most amateur DIYer. The kit includes everything needed to cover up to 40 square feet of space for just $169. You can go over old laminate, plywood, concrete, MDF, stone, pre-coated and solid surfaces.
Before you begin, you'll need to choose the color scheme and finish style you desire. There's Cosmos Black and Pristine White. Once you start the process, you can decide if you want distinct, defined veins in your marble finish or softer, swirling accents. The decision is all yours.
Easy application in just a weekend
This is the third countertop kit that Daich Coatings has brought to the marketplace (SpreadStone™ Textured Stone Coating Countertop Kit and LuxROCK™ Solid Surface Granite Countertop Kit being the other two). Those kits give you the choice of shimmering mineral accents or granite finishes respectively. With Marble Dream, no special skills are required to get the authentic look of premium marble countertop, at a fraction of the cost of the real thing.
As easy as painting, the Marble Dream project can be done in just a weekend. And, most of that time you'll spend waiting for an application to dry and cure so you can move on to the next step.
Day #1: You'll invest three hours of time. You'll lay down a real marble formula base coat, then add the marble veins. This is when you get to decide if you want genuine veined marble finishes throughout the surface or a softer look. Once that application dries, you'll add a marble top coat.
Day #2: You'll add a protective top coat. You'll wait for it to cure and then add another topcoat. After that the project is finished! The end result is elegant and will last for years.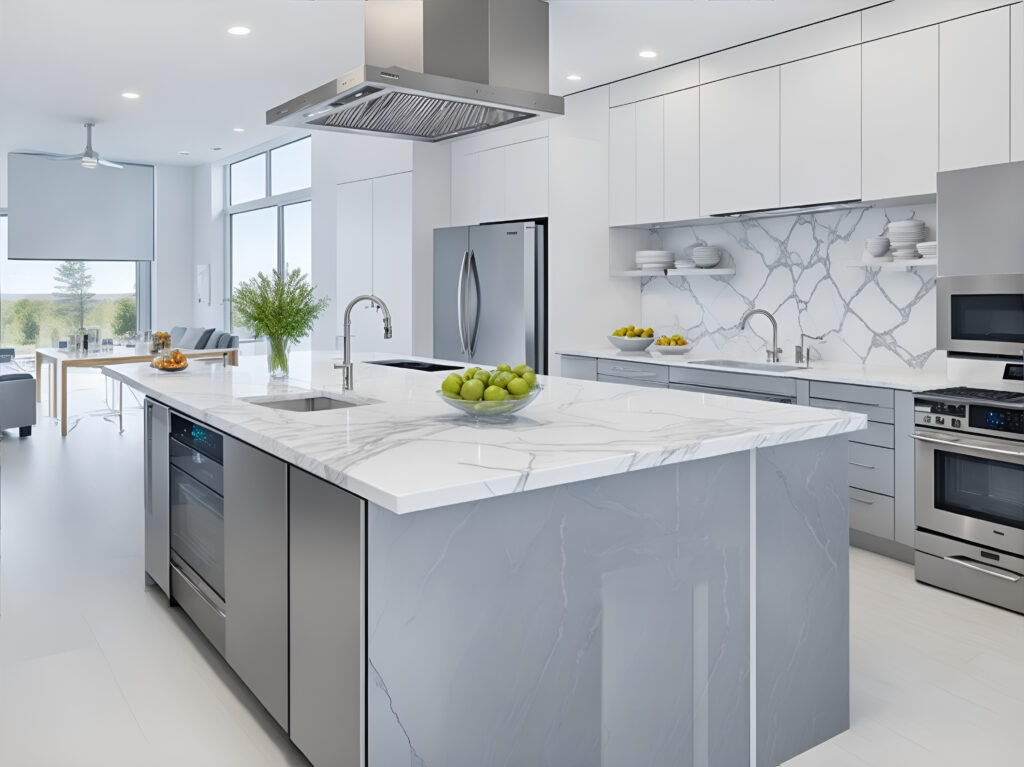 Low odor, safe for food contact
The Marble Dream® Resurfacing Kit is low odor and low VOCs, so it's safe to do indoors at any time of the year. There's no need to remove sinks, plumbing fixtures or countertops before applying the product, and everything you'll need for the project is in the marble countertop kit.
The final protective topcoat is a clear polyurethane. It's extremely durable and resists stains, heat and impact. Plus it's safe for foods.
The one-of-a-kind Marble Dream surface you create from this kit has a durability that will last for years. However, if you'd like to change the look or color, you can use another kit and start again anytime.
Marble Dream Resurfacing Kits are available for $139 with free shipping at www.daichcoatings.com and through major home improvement retailers.