Thinking of changing your siding or building a new home, but you're confused by the variety of siding materials available to you? Here's a quick guide to understanding common siding materials that'll help you choose the best siding for your home.
Solid Wood: Clapboards to Shingles
PROS:
Renewable resource.
Can be painted or stained virtually any color.
CONS:
Requires frequent maintenance.
Alt=house siding materials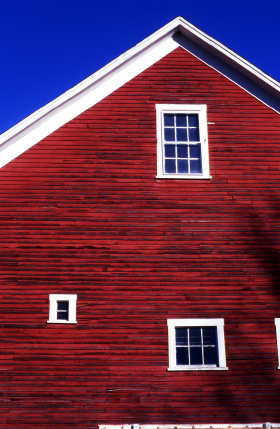 Fiber Cement
PROS:
CONS:
Brick & Stone
PROS:
Can last forever.
Requires very little maintenance.
CONS:
Expensive.
Excessive moisture can freeze and loosen mortar joints, which may need occasional repointing.
Stucco
PROS:
CONS:
May require occasional cleaning, which must be done carefully to avoid damage.
Cracks must be sealed regularly to avoid moisture buildup behind the stucco.
Exterior Insulated Finish System
PROS:
Looks like stucco.
Many ornate patterns and looks are possible.
CONS:
EIFS has a long history of leak problems.
Difficult to install.
Not recommended for wood-frame buildings.
Vinyl
PROS:
CONS:
Susceptible to heat and artillery fungus.
Will appear wavy if installed too tightly.
Cultured Stone Veneers
PROS:
Comes in a variety of colors and styles that mimic the look of real stones that are considerably heavier and more expensive.
CONS:
Steep learning curve — should be installed by a pro.
Plywood Siding, T111
PROS:
Lasts.
Looks like planking.
Inexpensive.
CONS:
Needs to be painted or stained regularly.
Hardboard or Composite
PROS:
CONS:
Not recommended for damp or humid climates.
Prone to rotting.
Requires regular maintenance.
May need to be replaced before other siding options.
The more you know about siding materials, the better able you are to make the right choice for your home. Measure the pros and cons against your needs and choose the siding material that will serve your home well for years to come.