Pets are a part of life in the U.S. — more than half of all households own one, according to the American Veterinary Medical Association. Dog ownership in particular is on the rise, with 38% of households owning one or more dogs, the highest rate of ownership since the AVMA started tracking it in the early 1980s.
With that many dog lovers out there, it's important to know that the breed of your sidekick can play a role in renters and/or homeowners insurance policies. That's because dogs — especially certain breeds — can be seen as liabilities.
"There are certain dogs that are statistically more dangerous than other dogs," said Stacey Giulianti, co-founder and chief legal officer of Florida Peninsula Insurance Company. "They cause more injuries per year and greater damage."
In fact, nonfatal dog bites accounted for nearly 350,000 emergency room visits in 2017, according to the Centers for Disease Control and Prevention. And more than a third of homeowner liability claim dollars paid in 2017 were for dog bites and dog-related injuries in 2017, costing the industry nearly $700 million.
Most dangerous dog breeds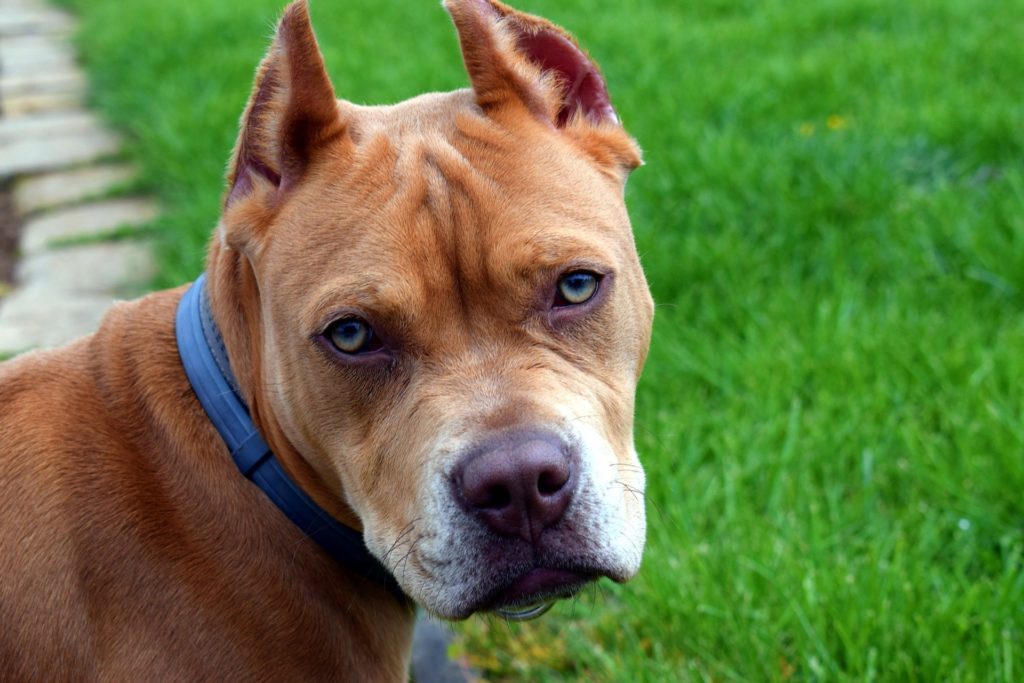 Although not every home insurance company has a list of dangerous dogs, many of them list prohibited or unacceptable breeds in their policies.
Dogs that are most commonly on these lists include:
Pit Bulls
German Shepherds
Akitas
Staffordshire Terriers
Chows
Alaskan Malamutes
Doberman Pinschers
Great Danes
Siberian Huskies
Rottweilers
Presa Canarios
Wolf hybrids
Dogs like the ones listed are statistically more likely to bite people and cause significant harm. "You read a lot of articles that certain dangerous dogs don't deserve the moniker of a dangerous breed," Giulianti said. "But you're asking an insurance company, for a relatively inexpensive price, to pay for damage that your dog may cause. We do see pit bulls and Doberman pinschers causing damage and large-scale injuries, whereas we don't see Labrador retrievers and chihuahuas doing that."
How will your homeowners or renters policies be affected?
There are a few ways a dog breed could affect your coverage:
The company may not cover your dog. Plain and simple, an insurer may not cover your dog at all. So if your dog bites a guest or causes significant damage, you'll pay out of pocket for any expenses that may result. And they may be substantial: The average cost that insurance companies paid out for dog bite claims in 2017 was more than $37,000.
Your rates could be higher. In some instances, a homeowners insurance company will cover your pet, but your rates will be higher as a result of the breed. So if the average homeowners insurance policy in states like New Jersey costs $1,277 per year, you might expect to pay more than that if you adopt a furry family member who's on the "danger" list.
You may have to acquire your own coverage. If your homeowners insurance refuses to cover your pooch, you'd be wise to buy a stand-alone policy for them. Dog liability insurance is available and would cover you for bites and other dog-related injuries to guests. Cost will depend greatly on breed, whether your dog is spayed or neutered, previous history of aggression, the amount of coverage you purchase and even the state and city you're in. But in general, policies cost between $350 and $1,000 per year, says Dori Einhorn, owner of the Einhorn Insurance Agency, which provides dog liability policies.
You may have to find a company that doesn't care. Not all insurers have a list of prohibited dogs. State Farm, for instance, doesn't take dog breed into account when it comes to homeowners coverage. "We believe that any dog has the capacity to bite," said Anna Bryant, a spokesperson for State Farm. "It's about smart and responsible pet ownership, so we don't have any of those types of exclusions."
What should you do before buying a dog?
Talk to your insurer before choosing a breed. Call your insurer and find out if there are breeds on their list that they won't insure or that will raise your rates. If you have your heart set on a certain breed that's on the list, consider calling a few companies to see if another insurer allows that kind of dog or doesn't care about the breed.
Tell your insurer and landlord when you get the dog. If you have a dog or you acquire a dog, you must let your insurance company know. If you choose not to inform them, you could be on the hook for any expenses that occur that are related to your dog's behavior.
See if you can wrangle an exception. Some companies are reluctant to insure certain breeds of dogs but will make an allowance if you, say, get a letter from your veterinarian, take an obedience class or have a home visit from an insurance agent.
Bottom line
While certain breeds are commonly found on "prohibited dog" lists of insurance companies, that doesn't mean you're without options. You may be able to find an insurance company that doesn't insure by breed or purchase stand-alone coverage for your companion. But if you wish to avoid the hassle, you may also decide to adopt a breed that doesn't appear on companies' lists.