Table of Contents

[Hide]

[Show]
By Dan Parrilli for The Home Depot
It's time to take the cooking outdoors and enjoy some quality grilling time. More and more, we're seeing homeowners look for versatile new grills to fulfill their family's culinary needs. The Home Depot is constantly on the lookout for the latest innovations in grilling technology, at great value, and accessories that will enable you to create a wider variety of dishes and simplify the cooking process. We take into consideration each grill's unique benefits and how they can make a customer's life easier.
Fast to Fire
Ideal for a quick bite after work or for an easy clean up after summer barbecues, gas grills are the best way to create quality meals quickly. The Nexgrill Evolution, available exclusively at The Home Depot, has innovation at its core. The first grill to give you zone control over various heating methods, including direct and infrared heat, the Evolution allows for a wide variety of cooking options at a great value. You can bake, broil, sear or smoke while you cook extra dishes on the side burner.
The new Weber Genesis II line includes some of the most advanced gas grills on the market. The GS4 grilling system allows for an even and consistent cooking surface and an Infinity Ignition starter that always starts on the first try. For those who want to simplify cleaning, a grease management system is included for easy cleanup.
The Weber Genesis II LX is where food fantasy becomes reality. The grill is outfitted with side burners that allow you to cook mouth-watering filet mignon in the middle cooking grates while searing mixed vegetables on the side. Not only does this grill hand you the recipe for culinary perfection, it makes night cooking and sleek storage a reality with its LED fuel gauge and a built-in tool cabinet.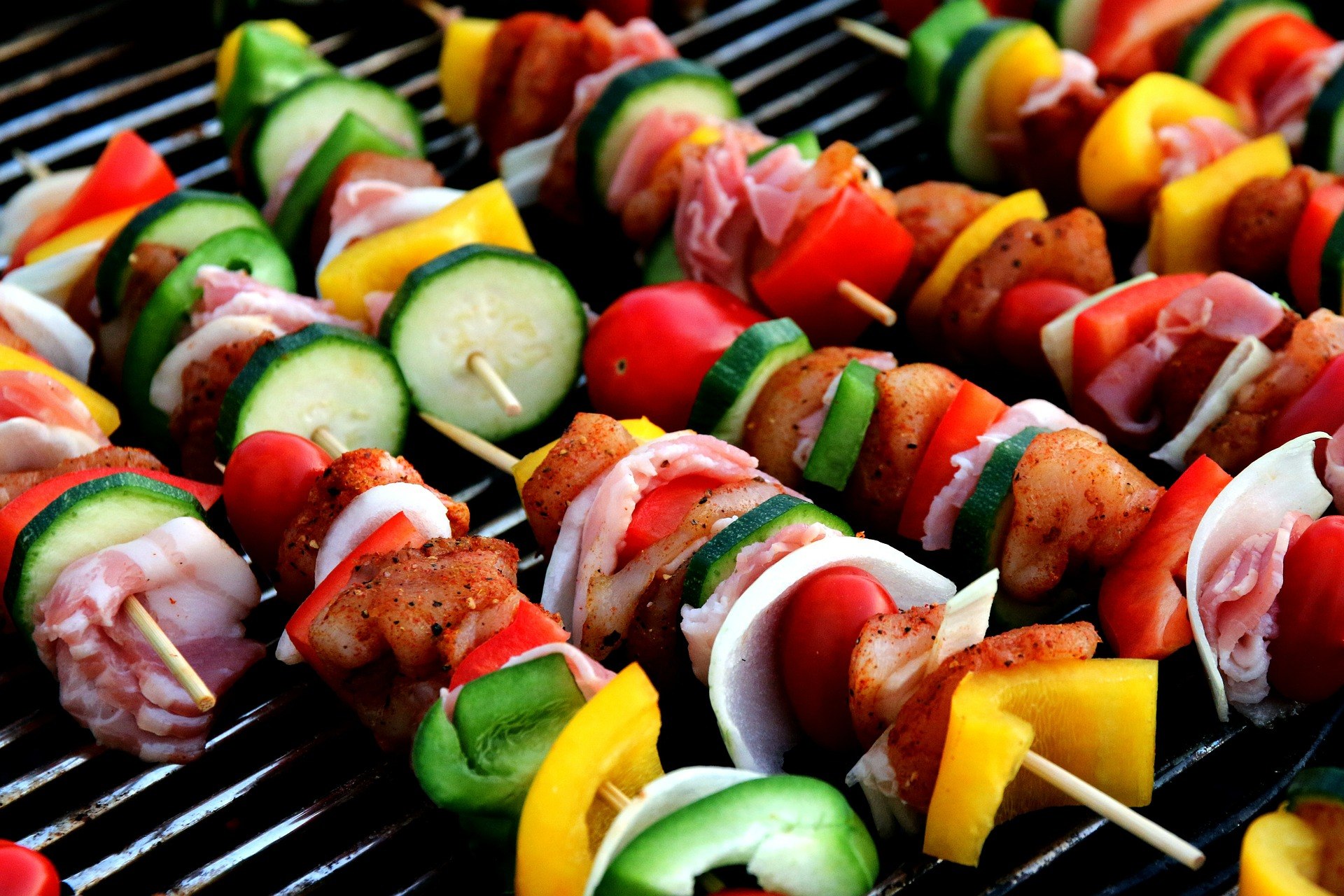 All in One
If you are looking for the simplicity of a gas grill and the authentic wood-fired taste of a smoker, try out the Traeger Eastwood Wood Pellet Grill. Wood pellet grills infuse food with a smoky flavor when made over all-natural hardwood chips like Traeger Mesquite, Apple or Hickory Hardwood Pellets to enhance the taste. This wood pallet grill surpasses the others with its versatile cooking capabilities. Smoke, bake, braise, grill or roast, the choice is yours. Using this grill is as simple as setting the temperature and letting the technology do the work for you.
Mobile Options
The summer season is full of movement and travel, making it extremely important to find the right grill for that annual camping trip or baseball tailgate. The Weber Q Portable Propane Gas Grill is built to withstand frequent use and transport. It folds up to a compact size but can sear several hotdog and hamburgers at once. Portable grills like this also fit seamlessly on small apartment porches or rooftop terraces.
If you are looking for something a little flashier, choose the Vision Grills Cadet Kamado Charcoal Grill. This grill comes in a variety of eye-catching colors, stands out and makes a statement. Like its bigger grill brother, the Vision Kamado, the Cadet features a stunning ceramic outer shell that enables effortless starting, perfect heat circulation and precise temperature control.
Accessorize for Versatility
With the right accessories, you can expand your versatility and cook almost anything outside, including pancakes, bread, tacos and pizza.
Essential to any griller's artillery, the Weber iGrill Bluetooth Thermometer monitors your food from beginning to end, all while tracking your fuel tank level on your mobile device. While you sit back and relax, the thermometer will track the progression of your food and sounds an alarm once it is cooked to perfection.
The Charcoal Companion Grilled Cheese Basket offers a new change of pace from your everyday meat-lovers grilling paradise by enabling you to cook two sandwiches or quesadillas at a time. If grilled cheese isn't enough, get the authentic brick oven flavor in the oven or on the grill with the Pizzacraft Round Pizza Stone. Grab the family, fire up the grill and watch as your homemade pizza turns into nothing less than an Italian masterpiece.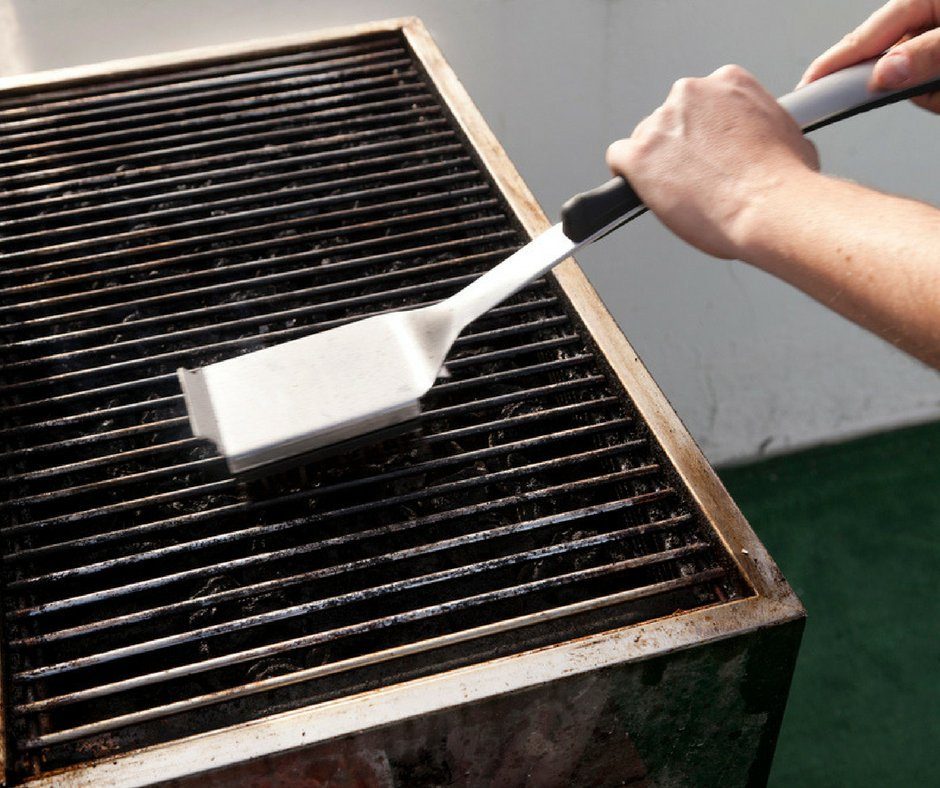 Keep it Clean
Preparing for your grill after you cook is just as important as the preparation before. By using the right tools and cleaners, you'll be able to keep your grill working and looking better, longer. If it has been a while since your last barbecue, use soapy water or ZEP Heavy-Duty Grill Cleaner for a deeper clean.
Another key step to ensuring your grill remains in great shape is to make sure your brush is the right fit for your grill. Brass brushes are much softer and work well for porcelain enamel cooking grates. Steel grill brushes are perfect for stainless steel and will free your grill grates of food debris. Similar to using sandpaper to finish wood, use a Grillstone Cleaning Block to remove all of the toughest baked-on messes.
Last, but not least, don't forget to cover the grill. This will help safeguard your grill from any inclement weather and keep your investment protected.
For more summer grilling ideas and advice from The Home Depot, head to the Built From Scratch blog.
Dan Parrilli is the Merchant for Grills at The Home Depot. He has been with company for more than 16 years, including more than two years in his current position. Starting with Home Depot in 2000, Dan spent his first several years serving in various roles in finance until moving into merchandising. Since 2010, he has spent time both as an associate merchant and merchant before moving into his current role in November 2014.