If you and your sweetheart can't agree on a design scheme for your home, you're not alone. Venus and Mars rarely have the same tastes when it comes to decorating.
Women love color, men prefer white or beige. Men have to have a comfortable chair, even if it looks horrible. Women are willing to forgo function for form. But there are ways to compromise.
Let Neutral Colors Dominate
With paint colors, neutral colors work well for both men and women, along with gray-blues and sea greens. More vivid colors can be incorporated in small doses – in throw pillows, for example.
Mix Fabrics
Men prefer earthy, durable materials like leather and hard woods. But these materials are great for mixing and matching with softer fabrics and patterns to create the cozy, warm and feminine look women tend to like. Let your décor reflect a little of both.
Choose a Comfortable Sofa
Women tend to choose a sofa based on appearance, but men see a sofa as a place to park. When sofa shopping, don't neglect comfort. Make sure your sofa works for sprawling on during football games and on sick days. To keep both of you happy, your mission is to find the perfect decorating blend of utility and aesthetics.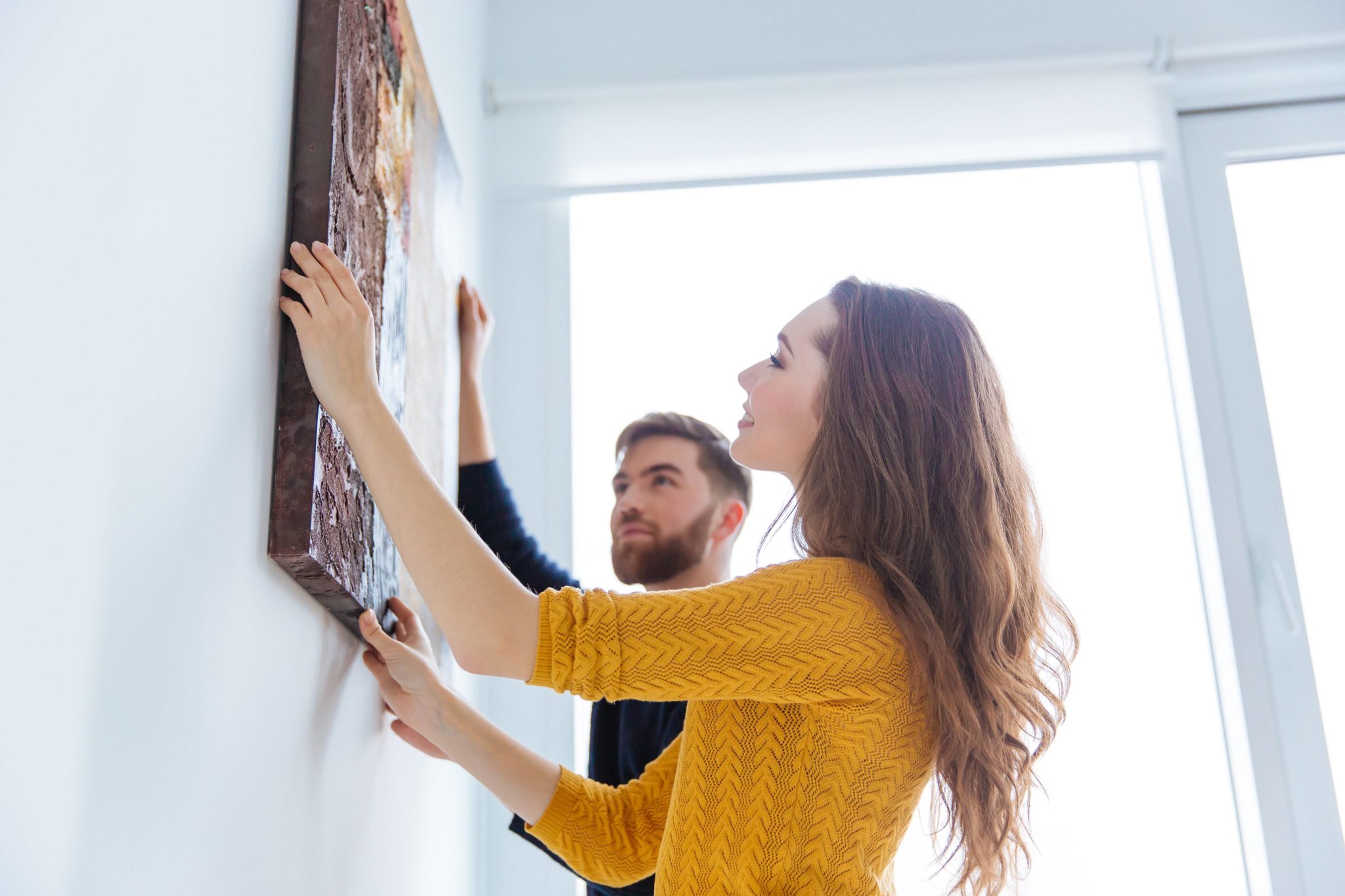 Find Wall Art that Works
When it comes to hanging paintings and prints, men and women can easily clash. Guys tend to like rugged landscapes, wooded scenery, masculine sailing ships and even "basement art" of the bikini-model-posed-on-a-sports-car variety. Women, on the other hand, are pulled more towards flowery art, botanicals and cottages. But the situation isn't impossible. Look for abstracts that appeal to you both, as well as graphic designs, beach and city scenes. Some kinds of art can be more unisex than others.
Before heading out to the paint or furniture store, plan a cozy evening at home with a few home decorating magazines. Browse together, jotting down any color schemes, themes or looks that get your mutual thumbs-up. Find ways to blend together colors and pieces that make you both feel at home.
With some thoughtful planning, you can create a decorating plan that works for both men and women and a home that reflects the harmony of your relationship.