Springtime means out with the old clutter. But for those living with cluttered garages, basements, and closets, cleaning up can be a hassle. What should people do with their old kid's clothes, ancient tube TVs, and beat up couches? Consumer Reports offers these quick and easy tips on how to get rid of practically any kind of clutter.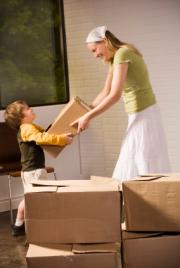 Long gone are the days of dumping unwanted stuff into the trash and out on the curb. Consumers can make the most out of their old stuff using resources like their local thrift store and online services like Craig's List. If the items aren't in working condition, there are ways to get rid of them responsibly.
Here's a rundown of some of the most creative ways to get rid of unwanted items:
If the items are well used
Even items that seem useless can be recycled into something practical for someone else. Try these tips for clutter that's past its prime:
Toys. Ask a local animal shelter if they can use old stuffed animals to comfort puppies.
Clothing. At Goodwill, if they can't repair clothes for sale, they'll recycle old clothing scraps into industrial wipes for industrial buyers.
Cars. Nonprofit groups like Goodwill Industries and Habitat for Humanity accept vehicles; many don't care whether they run or not.
Linens. Goodwill and Salvation Army thrift stores accept towels, sheets, curtains, and such. To donate well-worn towels, call a local animal shelter. Often they take them to use for pet bedding and/or cleanup rags.
Furniture. Ask the trash collector about curbside pickup. Haul it to the curb a day early and put a "free" sign on it, in case someone might want it.
Stuck with even more old stuff? The full story on how to ditch all types of clutter responsibly is available online at www.ConsumerReports.org and in the March issue of Consumer Reports on newsstands February 8, 2011. It's packed with ways to sell and recycle old items including bicycles, appliances, books, and financial papers.