Want to remove a summer's worth of dirt from your outdoor furniture? It's easy with these tips to clean outdoor furniture.
For plastic outdoor furniture, mix a little dish soap, some borax, and half a cup of peroxide into one gallon of water. Let the mixture sit for 10 to 15 minutes and use it to scrub all your plastic outdoor furniture with a nylon brush before rinsing well. Just test a small area first to be sure the peroxide does not react negatively with the furniture. Your plastic outdoor furniture should be periodically wiped down. Any cushions should be protected from the elements when possible. Store them away when not in use.
For metal outdoor furniture, use soapy water and elbow grease. Remove any rust or stains with sand paper or a wire brush. You can also repaint the entire piece with a rust prohibiting paint or a metal varnish. And don't forget to periodically clean your furniture throughout the summer – don't let pollen or bird droppings sit on it and cover it up if you won't be using it for a while.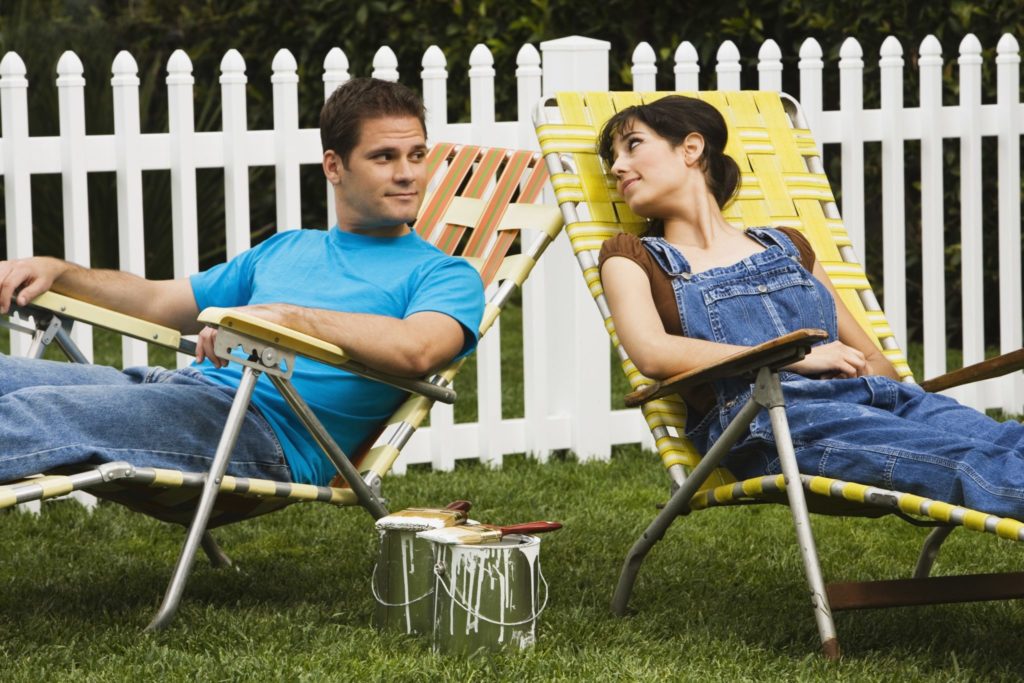 For wooden outdoor furniture, a durable finish is key. Many homeowners prefer the natural beauty of wooden outdoor furniture. Adirondack chairs, porch swings, gazebos, benches, side tables and picnic tables offer a natural and beautiful look that can add value to your home. And with proper care, even your outdoor wooden furniture can last for decades. Cleaning periodically with oil soap works well. But the best way to help outdoor wood furniture look great for years is the stain or finish you choose. For wood furniture, oil the wood surfaces with a sealant or preservative that is appropriate to the material.
To remove mold, mildew, moss or algae from any type of outdoor furniture, apply Spray & Forget, a product that both cleans the present build up but remains active to protect furniture throughout the season.
Your outdoor furniture can last year after year, if you give it a good cleaning each season. Grime, pollen, bird droppings and sun exposure can all take their toll on outdoor furniture. Learn the basics to cleaning outdoor furniture and you will be able to maintain it for years.