Table of Contents

[Hide]

[Show]
You've finally decided on a paint color for that room makeover, but do you know what kind of sheen you'll need? For the best project results, you have to go beyond color and quality to choose the sheen that makes the most sense for the room and its uses.
Here's a quick primer on paint sheens and where they work best.
Flat paint sheen
Paints with a flat sheen are non-reflective and conceal imperfections in walls and other surfaces. They work well on ceilings and in rooms that aren't exposed to water, high humidity or soiling, like bedrooms, living rooms and home offices.
High gloss paint
The other end of the sheen spectrum is high gloss paint. It's reflective and highlights imperfections, but it's also tough, stain-resistant and easier to clean. Use it for windows and trim, as well as spaces like bathrooms, kitchens and laundry rooms where mildew resistance is a must.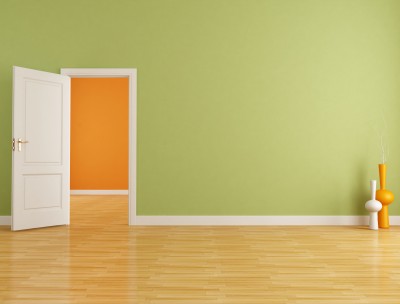 Semi-gloss paint sheen
Semi-gloss is a compromise between the two paint sheen extremes, and offers some of the benefits of each. Since it's not as reflective as gloss paints, it won't show as many surface imperfections, yet it still offers good stain resistance and easy cleaning. Windows, doors, trim and cabinets are good candidates for semi-gloss paint, and you can also use it on bath and kitchen walls, and on various surfaces in children's rooms.
Eggshell, satin and low-luster sheens
These sheens sit just below semi-gloss and just above flat on the sheen scale. They offer a bit of gloss to keep cleaning easy, and can be used to enhance spaces throughout your home.