Need to illuminate a project, plug in a power tool, or inflate the tires on your car or bike? Put air, power and light in easy reach with the Chamberlain Garage Power Station.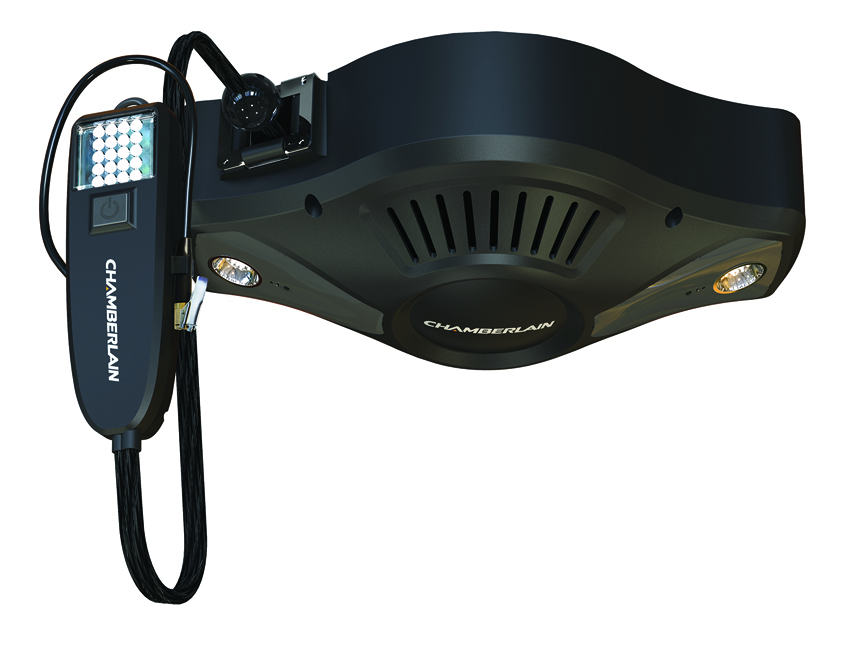 This innovative three-in-one tool combines a 25-foot auto-retractable utility cord with a 100-PSI multipurpose inflator, a 100,000-hour LED task light and a power outlet so you can pump up, power up and light up anything easily and efficiently. The ceiling-mounted Chamberlain Garage Power Station uses the extra power outlet next to your garage door opener, keeping your workspace clutter-free and even putting itself away when you're done. The height of the utility cord can also be set to ensure it's always within easy reach by sliding and locking the docking ball anywhere along the cord.
Thanks to the Chamberlain Garage Power Station, you'll have convenient access to the most-used garage utilities, all for less than the price of buying each tool individually. It's available in-store and online at Home Depot stores nationwide, at Amazon.com, and at Chamberlain.com.