Many designers swear by the science of color theory – the study of hues and how different colors work together to create a beautiful and harmonious space. For example, a red color scheme in the dining room encourages appetite, blue hues in the living room promote calmness and relaxation, and touches of yellow in the kitchen create a cheerful atmosphere. But besides affecting the mood, there are other paint colors that make a room look bigger. For example, painting a darker hue on the wall of a light-filled room tends to make the room feel smaller than it is.
If you're planning to repaint your room to make it feel bigger and more spacious, here are five paint colors that'll do the trick:
Best colors for spacious decor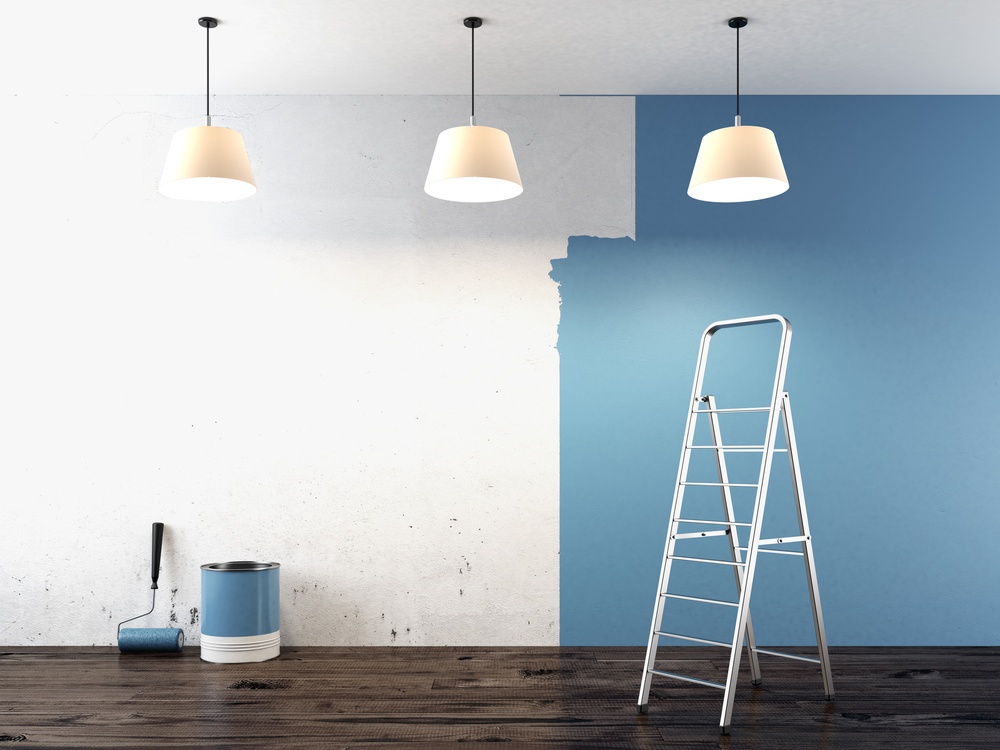 1. White
Adding a coat of white paint can instantly brighten up a room and maximize space. Here's why: white is light-reflective while darker colors absorb more light. That's why a small room that's painted with rich, saturated colors may appear even smaller. Adding a semi-gloss or satin finish over your white walls makes them even more light-reflective, creating a seemingly bigger space.
2. Gray
The gray paint color on your walls is sleek and minimalistic. It's a mixture of black and white, so gray retains the qualities of both colors. It brings warmth into the room without sacrificing its light-reflective features.
3. Soft Black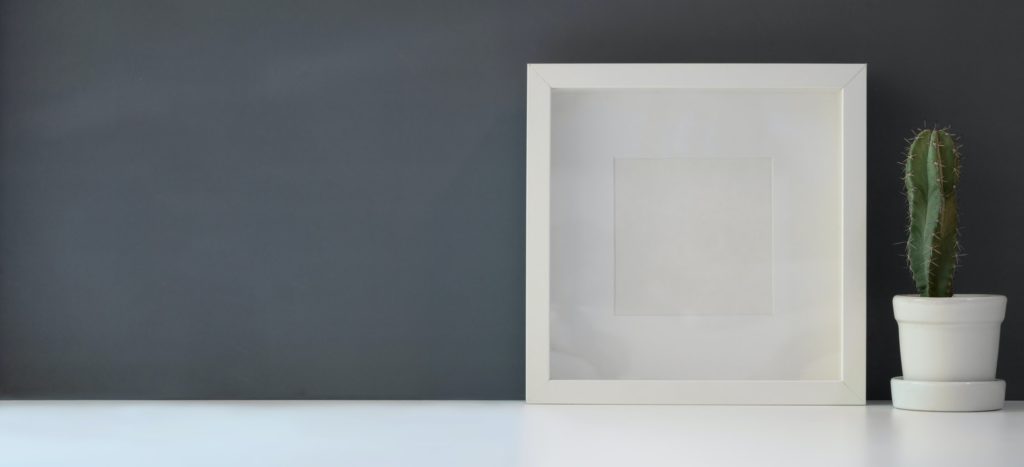 You probably didn't expect soft black to make it on this list, but this darker hue creates a depth that makes a small room look bigger. A semi-glossy or matte paint finish makes it seem like the walls are disappearing, creating an illusion of open space.
If the whole room in this color feels like too much, try an accent wall to serve as a focal point. Even one wall in this color can achieve an added feel of elegance. This paint color is best used in north-facing rooms where there's little to no natural light coming.
4. Light Neutrals
A neutral hue like light taupe is perfect for those who are hesitant to go all white but still prefer a light and airy paint color. Light taupe can make a room feel spacious and look expensive. It's best to use this color in a room without much architectural detail so the color itself stands out. Pair it with white accents and furnishings to further maximize the space.
5. Pastels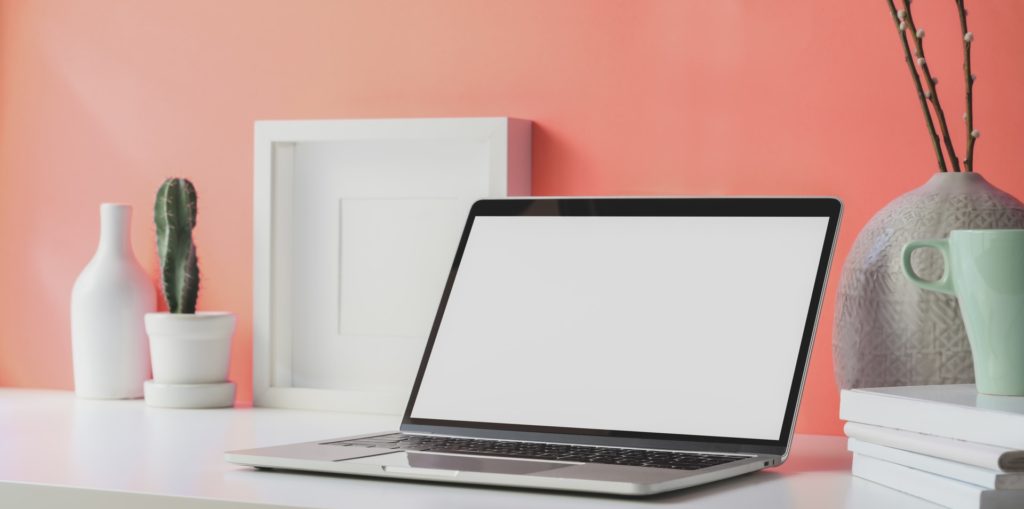 If you want a pop of color on your walls, go for a pastel version of your favorite color like mint, blush pink, powder blue, sunny yellow, peach or lavender. A softer tone can brighten up any room and creates a light and cheery ambiance with colors that make a room look bigger.
Pastels look best in rooms with more natural light for a brighter feel but make sure to contrast it with warm neutral shades like beige or sand. Consider pastel colors when painting the bedrooms in your house. These colors create a relaxing and light-filled backdrop that will surely brighten up your mornings.
Beyond Paint – 5 tricks that make your space look bigger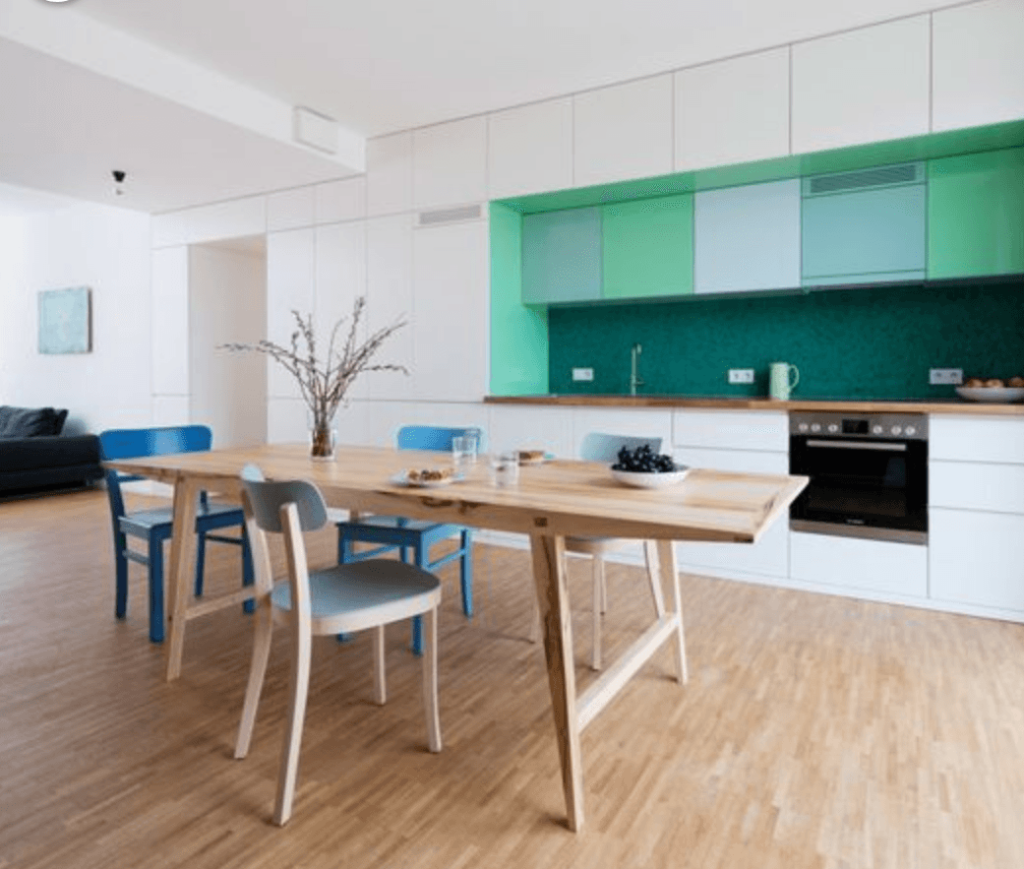 Once the room has been painted, now what? With smaller rooms especially, every square foot counts. That doesn't mean you should fill every bit of space with furniture and other décor. It's all about maximizing the space you do have and creating the illusion of more.
In addition to paint, here are other color tricks you can employ to make any room look larger:
1. Choose the right furniture
The wrong furniture can easily take up a lot of space in a small room. Keep the following tips in mind when buying and arranging furniture:
Use multi-functional furniture to save space like expandable dining tables or convertible chair beds.
Maximize the open space by placing larger pieces of furniture against the wall.
Match your furniture to the wall color. The blending in effect creates an illusion of open space.
Sofas and chairs with exposed arms and legs and glass tables make spaces appear roomier.
Allow for room in between your furniture to avoid a cluttered look.
2. Lighting is key
Natural light brightens up any space and makes it look larger. Of course windows let the light in and connect the indoors with the outdoors. Pull your curtains back during the day or use semi-sheer panels to maximize the amount of light coming in.
For rooms that don't get a lot of natural light, you can improvise with the strategic placement of lighting fixtures. Backlighting or placing lights behind mirrors, sofas, headboards and TV screens adds depth to any space. Mix up the type of light sources you use. The single fluorescent light won't do much when it comes to maximizing space. Combine multiple light sources, such as wall lights, lamps and ceiling lights, to brighten all corners of the room.
3. Avoid clutter
Clutter quite literally takes up space which is why it can make a room look cramped, and thus feel smaller. Don't overwhelm the room with too much furniture and decorative items. Simplify. Clutter also tends to appear disorganized which creates the illusion that the room is messy.
4. Light wood floors
Among the colors that make a space look bigger, light wood floors are the ideal choice for making small spaces feel more open. You may not be able to change the floors in your home, particularly if you're a renter. If you have darker floors that you can't replace, offset them with light-colored furniture like a soft gray or off-white sofa. Bedding has the same effect in bedrooms. Light-colored sheets and comforters makes the room look clean and spacious.
5. Mirrors
Mirrors are a tried and tested designer trick in maximizing space. Placing a large mirror opposite a window is especially effective in reflecting the light and view from the outside. You can also position a mirror in front of artificial lighting to make a room look brighter in the evenings.
Accent walls and more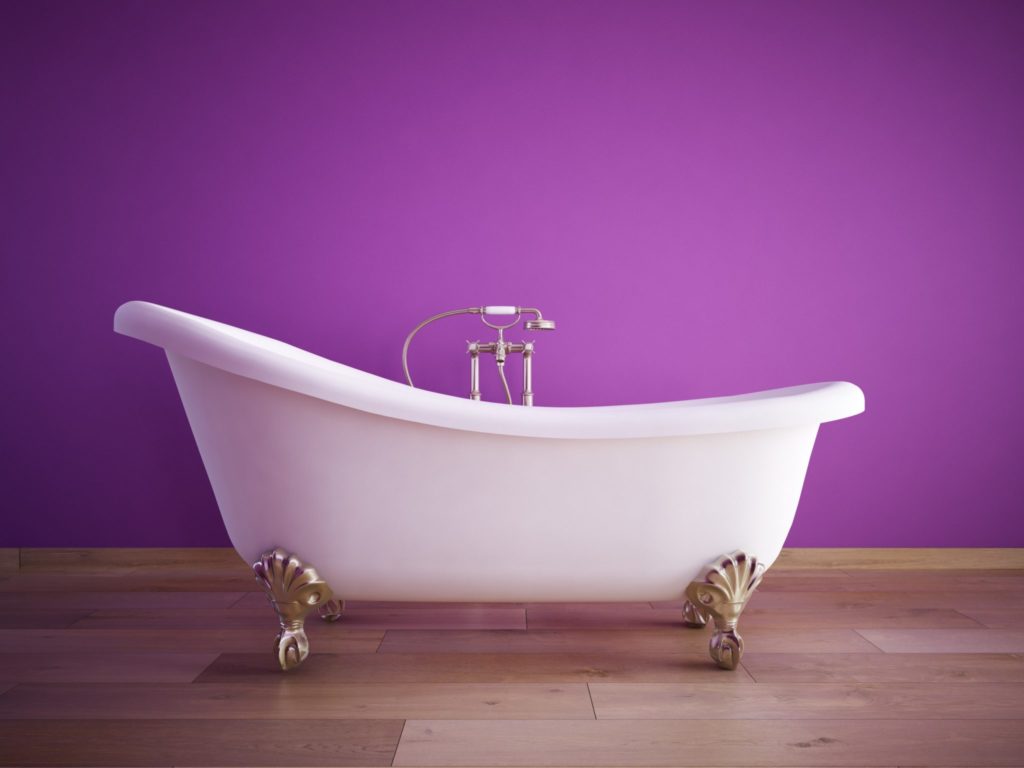 Painting with colors that can make a room look bigger is a cost-effective way to maximize the space in your home. In some cases, you don't even need to paint an entire room to make it brighter – adding an accent wall and employing the tips mentioned above can do the trick.
Selecting a paint color for your home can be overwhelming given the number of options available. But regardless of the paint color you end up choosing, make sure to test it on your wall before committing. Observe the paint at different times of the day to see which color works best for your home.