With the internet touching practically every aspect of kids' lives, keeping them safe online is a growing concern for many parents. Parent controlled routers are growing in popularity as an easy-to-install solution for stress-free digital parenting at home. Check out the different ways a parent controlled router works to guide and protect children's internet usage below:
1. Monitor for Age Appropriate Content
Prevent access to specific websites to limit your kid's exposure to explicit and inappropriate content. While sites like YouTube and Google are great sources, it is easy for children to stumble upon adult content that they can't unsee. A parent controlled router like The Hub by Securly allows parents to set rules to create safer internet browsing and restrict content from categories like games, violence, and adult content.
2. Manage Screen Time
Children's time online is increasing at an alarming rate with children ages 8 to 12 spending nearly 6 hours per day staring at a device. While the internet can be an enriching and educational resource for kids, there are many studies and articles that detail the negative effects of too much screen time and harmful consequences for cognitive development. A parent controlled router gives parents the ability to pause the internet at any given time, which is especially useful at bedtime where screen time can interfere with sleep.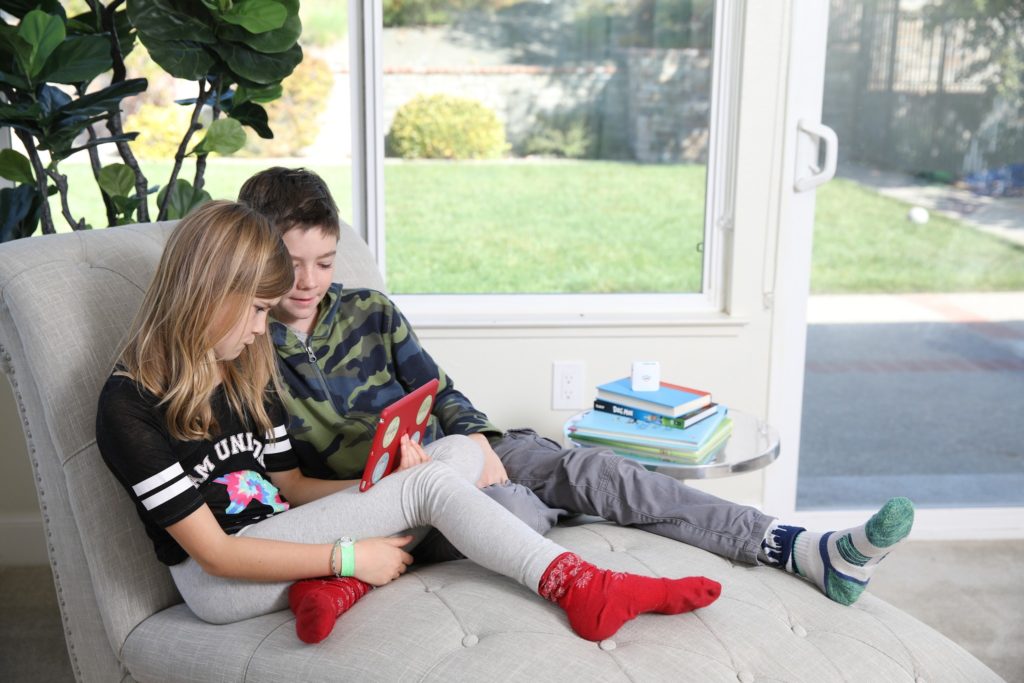 3. Protect Against Strangers
A big fear many parents have is the possibility of their child connecting with an online predator. A study of kids in 4th through 8th grade found that 40% of the children admitted to connecting with a stranger online. Unlike the physical world, many parents don't know who their children have contact with in the digital world. Installing a parent controlled router allows parents to track and monitor what their kids are doing online to protect them against speaking with and giving away personal information to strangers.
4. Protect Against Harmful Digital Activity
Cyberbullying is a growing concern in today's digital world. Research shows that 37% of students have experienced cyberbullying at some point in their life and oftentimes, they are reluctant to tell their parents about the problems they're facing online. Fortunately, many parent controlled devices are equipped with artificial intelligence technology that scans for concerning content like cyberbullying, self-harm, and drugs and alerts parents when concerning activity is detected.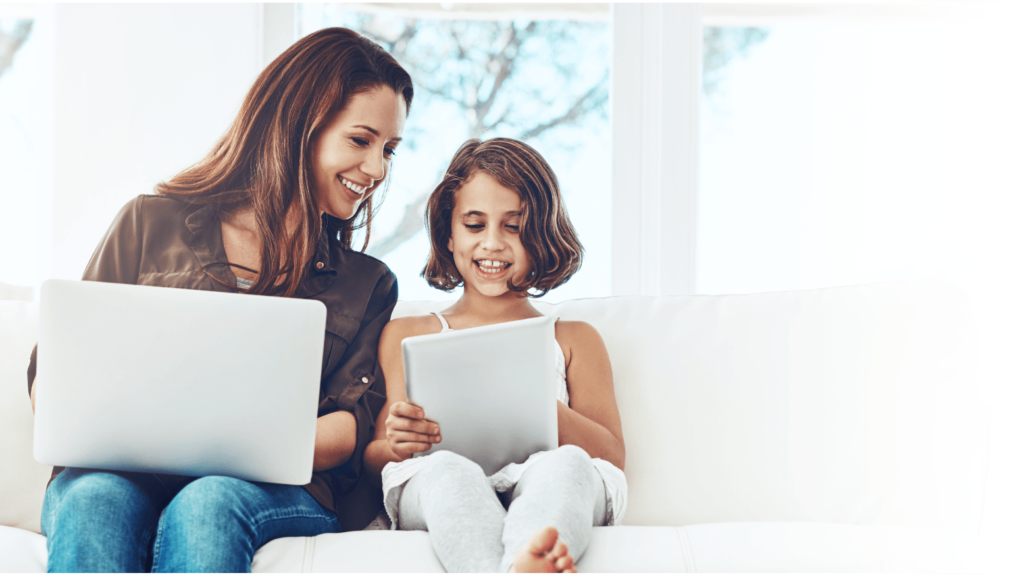 How to Pick the Best Parent Controlled Router
Parent Controlled Routers are a relatively new concept and many parents may find themselves wondering, "will my own searches be restricted to my kids' settings?" or "do I have to replace my current in-home router?" With many options available on the market, here are some best practices for selecting a parent-controlled router:
1. Select a Device that Makes the Most Sense
Nowadays, you can get an in-home router that has built-in parental control features, but if you already like your in-home router, or don't want to install a new one, an add-on device such as Securly might be for you. Parent Controlled Routers also have different price structures like a monthly fee or one-time cost, so this is important to take in to account when making your selection.
2. Determine Which Features Are a Priority for Your Family
There are many parent controlled routers on the market, so before purchasing one it is important to determine which features are most important for your family. Basic parent controlled routers have features like banning inappropriate websites and explicit content while more advanced ones have features like viewing search history, weekly reporting on device activity and pausing online access.
3. Pick a Parent Controlled Router with Accessibility
Parent controlled routers come with different levels of accessibility. If you have kids of different ages, make sure you choose one that allows you to customize settings and rules based on your child. Similarly, as children grow and mature, you will want to manage and adjust the rules on their devices accordingly. The ideal choice is a parent controlled router that comes with an app so parents can access and view what their kids are doing, change settings, and manage everything in one place.