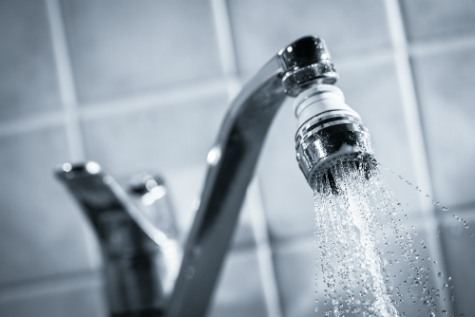 With the Flint water crisis making major headlines lately, you may be wondering if you should be worried about lead in your own home's water. If you're concerned about the safety of your tap water, there are steps you can take to find out whether it contains dangerous levels of lead.
After Flint's water began to be drawn from the highly corrosive Flint River starting in April 2014, the water was not properly treated to keep the lead in the delivery pipes from leaching into the supply. Some children's blood has tested positive for lead, which has been linked to learning disabilities, lower IQ and behavioral problems.
Just like in Flint, lead can enter your home when lead plumbing materials become corroded and begin to release lead into the water. While the EPA says that lead cannot be absorbed through the skin by showering or bathing in lead-contaminated water, it should not be used for drinking, cooking, making baby formula or brushing your teeth.
Lead in water has no taste, smell, or color. To find out if you're at risk, start by calling your municipal water supplier and asking for a copy of their Consumer Confidence Report (CCR). Many public suppliers also put yearly reports online, so you can enter your zip code into the EPA's website to see if a digital copy is available.
The CCR lists levels of contaminants found during tests that must be run on a regular basis according to federal law. When looking at your CCR, you'll want to see lead levels below the EPA's action level of 15 parts per billion.
If the lead reading on the report is at or above that level, the Centers for Disease Control (CDC) advises that you call your water supplier and ask whether the service pipe at your street (header pipe) has lead in it. If the answer is yes, you must take certain precautions before consuming any water in your home.
Lead corrosion is most likely to happen when water sits inside pipes for several hours. So, before using any water for consumption, the CDC says you must first flush out your pipes by running your shower or other high-volume tap on cold – never warm or hot, which increases lead levels – for at least five minutes.
After running the shower cold for at least 5 minutes, you must then run the kitchen tap on cold for two minutes. After flushing the water from the kitchen faucet, you can then fill clean containers with COLD water from that tap. The water will be suitable for drinking, cooking, preparation of baby formula, or other consumption.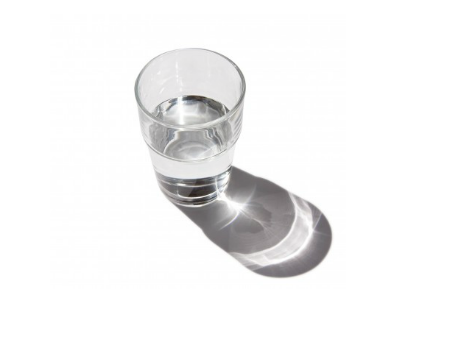 While boiling water may remove some contaminants, it will NOT remove lead. However, you can filter the water. Be warned that not all filtering systems on the market actually block lead. For guidance on filtering systems, you can turn to NSF International, an accredited, independent third-party certification body that tests and certifies products to verify they meet public health and safety standards. NSF has put together a PDF that lists certified lead filtration devices.
If you'd prefer to drink bottled water, again, it's important to research the brand and manufacturer. The CDC warns that some bottled waters are nothing more than tap water or have not been tested. Almost all products that carry NSF certification bear an NSF mark. Look for a blue circle with the letters "NSF" in white on the label of the bottled water. You can also look up a bottled water brand on the NSF website.
If your local water supplier says that the service pipe at your street does not have lead in it, you could still have lead exposure from the plumbing inside your home, including faucets, pipes, fittings and the solder that holds them all together. While homes built before 1986 are the most likely to have lead plumbing, it can be found in newer homes as well. To determine if lead is leaching into your home's water via your indoor plumbing, you must have the water tested.
Start by checking with your water supplier. Some will come to your home and test for free. If that's not an option in your case, you can buy a lead testing kit from a home improvement store, collect samples of your home's water and send it to a lab for analysis. The EPA recommends that you have the samples tested via a state-certified lab, such as those listed on its website.
It's also worth visually checking what your pipes are made of. The best places to check are under the kitchen sink and at the main valve where your water line enters the house, which may be under the sink or in the garage or downstairs bathroom. Lead pipes are pretty distinctive. They are dark gray (underneath any paint), soft, and can be easily scratched with a key. If your pipes are made of lead, they should be replaced as soon as possible. Contact your water authority for information about replacing water service lines.