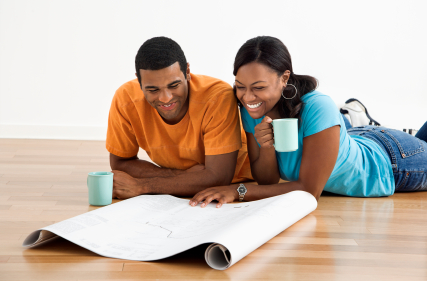 If you're thinking about loosening those purse strings and launching a long-postponed remodeling project in 2013, you're not alone. According to recent data from the National Association of the Remodeling Industry (NARI), remodeling activity was on the upswing at the end of 2012, and the first few months of 2013 will only get busier for homeowners and contractors alike.
Driving this renewed remodeling rush is an increase in homeowner security. People around the country are feeling more confident in their financial futures and employment situations, so they're ready to spend more freely on remodeling needs. The experts at NARI report that in the last quarter of 2012 alone, remodeling professionals saw a 3.9 percent increase in client inquiries, a 3.7 percent jump in project bids, and a 4.3 percent increase in the price tags of jobs committed to their calendars.
A little boost to consumer confidence goes a long way, and it's just the nudge many need to tackle those put-off projects that just can't wait any more. Home improvement spending may still be on the conservative side, with detailed planning and budgeting behind it, but overall, there's a bright, positive outlook for remodeling activity in the beginning of 2013.
Even with some lingering uncertainty around tax increases and leadership issues in Washington, it's time to get back on track with improvements that enhance the value and enjoyment of your home. Invest wisely in these projects, and you'll see even bigger returns as market conditions continue to improve in the months and years ahead.