The powerful American Standard Champion 4 Max toilet is not only engineered not to clog, it's also helping to save lives. Every day 2,000 children around the world die from diseases resulting from lack of proper sanitation, so for every Champion purchased in 2013, American Standard will donate a specially designed sanitary toilet pan for distribution in a developing country.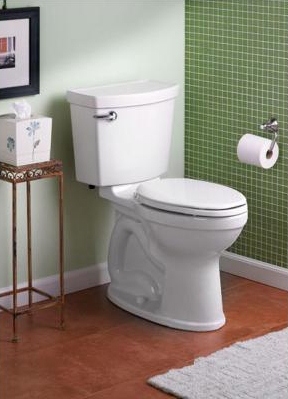 Awarded the maximum flush performance rating, the Champion 4 Max has the largest flush valve and siphonic trapway. Its flapperless system saves water and money, and it stays cleaner longer thanks to a permanent EverClean® antimicrobial surface that inhibits growth of stain- and odor-causing bacteria. The slow-close seat never slams, and no tools are needed for the simple installation.
American Standard's Champion 4 Max tall-height toilet is available with an elongated or round bowl at The Home Depot, in the Eco Options collection of environmentally preferred products. Learn more about the Champion 4 Max at www.americanstandard.com.