When the weather turns pleasantly warm, most of us jump at the chance to open the windows, replace our door and window screens and let fresh air provide soothing, natural ventilation to our stale winterized homes. But storm doors can be clunky and partially obstruct your view, and sliding screens can be cumbersome. Both can be incredibly energy inefficient.
Now thanks to Therma-Tru, homeowners can let light and fresh air into their homes without sacrificing energy efficiency or style. Therma-Tru's vented sidelites are like mini-doors attached to your entry or patio doors. These vented sidelites are continuous systems comprised of either one-hinged door or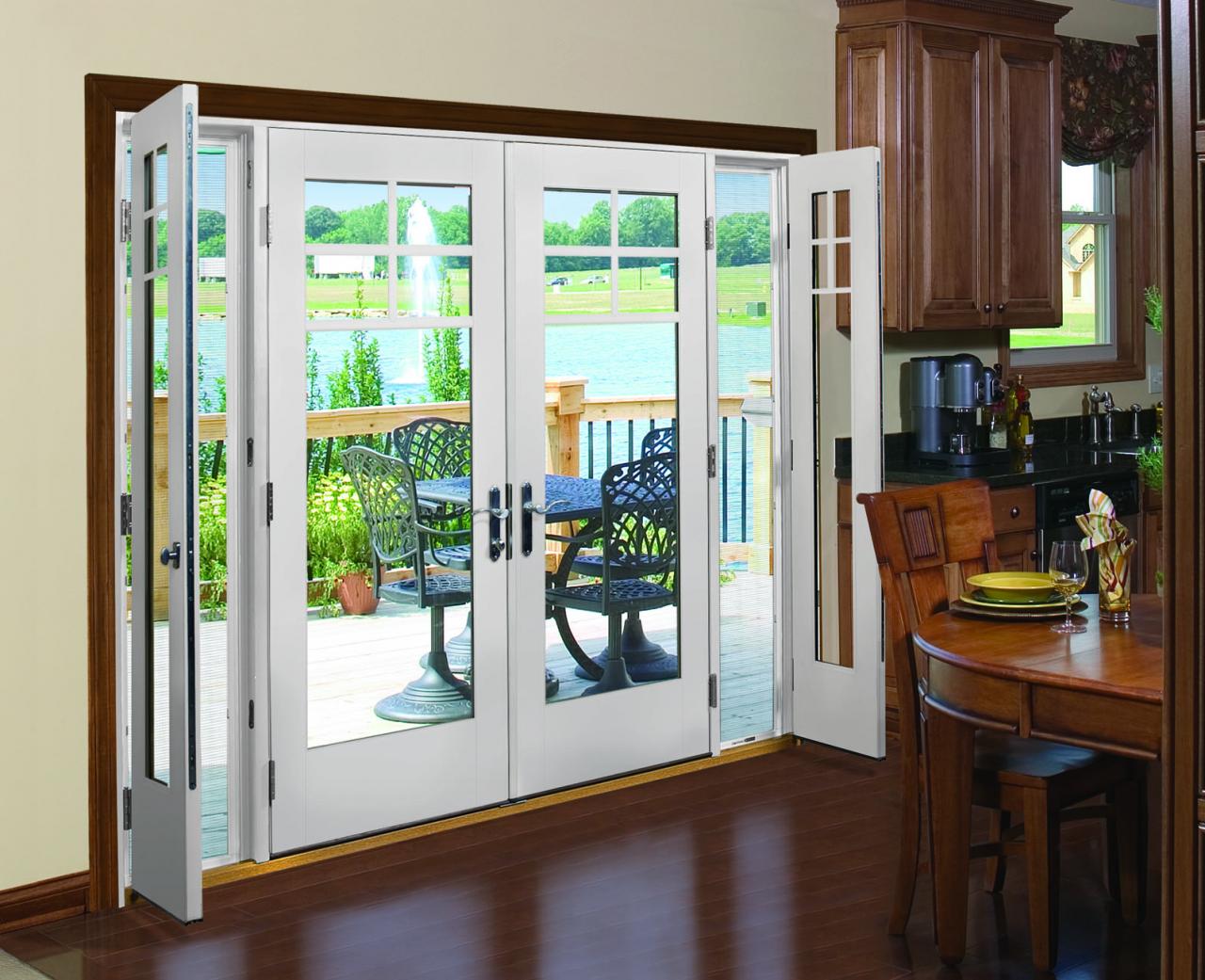 two-hinged sidelites, or two-hinged French doors and two-hinged sidelites. Sturdy door stile edges and a wide patio mullion provide additional strength when doors are open. A multi-point locking system has been included for added security in the home.
Decor-wise, Therma-Tru vented sidelites are available in the Fiber-Classic Oak Collection, and the Smooth-Star product line — so in this case, convenience and energy efficiency come in a variety of aesthetic choices. Additionally, decorative glass designs can be included in the fiberglass doorlites (available only from Therma-Tru) making the units both energy efficient and easy to clean.
If you were thinking this might be the year to replace that old entry or patio door, take a look at Therma-Tru vented sidelites. They're truly a breath of fresh air.