Make a big improvement to your home's energy efficiency in just a few hours with the AttiCat Blown-In Insulation System from Owens Corning. The perfect weekend DIY project, AttiCat insulates attics and other spaces quickly and easily, for year-round savings and comfort.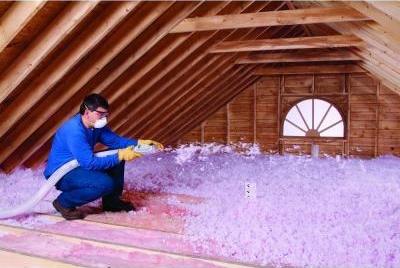 The AttiCat System combines bagged insulation and a blower with a hose-mounted remote control designed for ease, reliability and safety. With AttiCat, you can insulate an average-sized attic (1,000 square feet) in less than four hours at R-30. The self-feeding system puts insulation exactly where you want it, with no mess, low dust and simple cleanup.
Owens Corning's AttiCat Blown-In Insulation System is available at The Home Depot, where you'll receive a free 24-hour machine rental with the purchase of 10 bags of AttiCat insulation. You can also see a live demonstration of AttiCat at your local Home Depot store on Saturday, October 12. For more information, how-to guides, advice and demo videos, visit HomeDepot.com/insulation. And for specific questions about projects, products or applications, call the experts at 1-800-GET-PINK.