According to the U.S. Department of Energy, 50 to 70 percent of the energy used in the home is for heating and cooling, making it one of your biggest annual expenses. But you can trim costs and improve home energy efficiency by installing Owens Corning AttiCat Expanding Blown-In Insulation.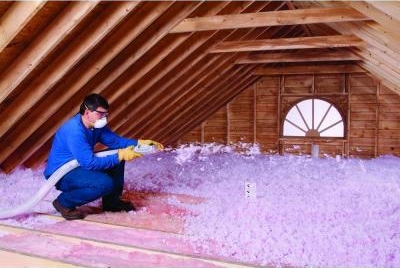 The AttiCat System pairs bagged insulation and a blowing machine for fast and easy improvement of under-insulated spaces in your home. The machine's hose-mounted remote control lets you "drill and fill" even around tight spots, and fills areas fast, in only four to six minutes per bag. AttiCat Blown-In Insulation won't settle, maintains its R-value over time, and produces less dust. It provides sound as well as temperature control, and is designed with the environment in mind, including a minimum of 65 percent total recycled content and verified formaldehyde-free.
Owens Corning's AttiCat Expanding Blown-In Insulation is available at The Home Depot, where you'll receive a free 24-hour machine rental with the purchase of 10 bags of insulation. Check with your local store for availability, and to find out how much lower your monthly heating and cooling costs can be with AttiCat, visit www.homedepot.owenscorning.com.