Have you ever wished that your inefficient home could be a positive energy power plant, with no energy bills and no carbon footprint – a home that could be part of the solution to the climate crisis? I had this idea several years ago, and my family and I set out on a journey to renovate our home to become a positive energy home and eliminate our carbon footprint.
Positive energy homes are net zero homes that are so efficient, they not only produce as much energy as they consume, they produce even more. To accomplish this, we took our 1970's raised ranch, and super-insulated the walls, attic and basement, upgraded to triple-pane windows, installed solar electric and solar hot water systems, and added mechanical ventilation for fresh air.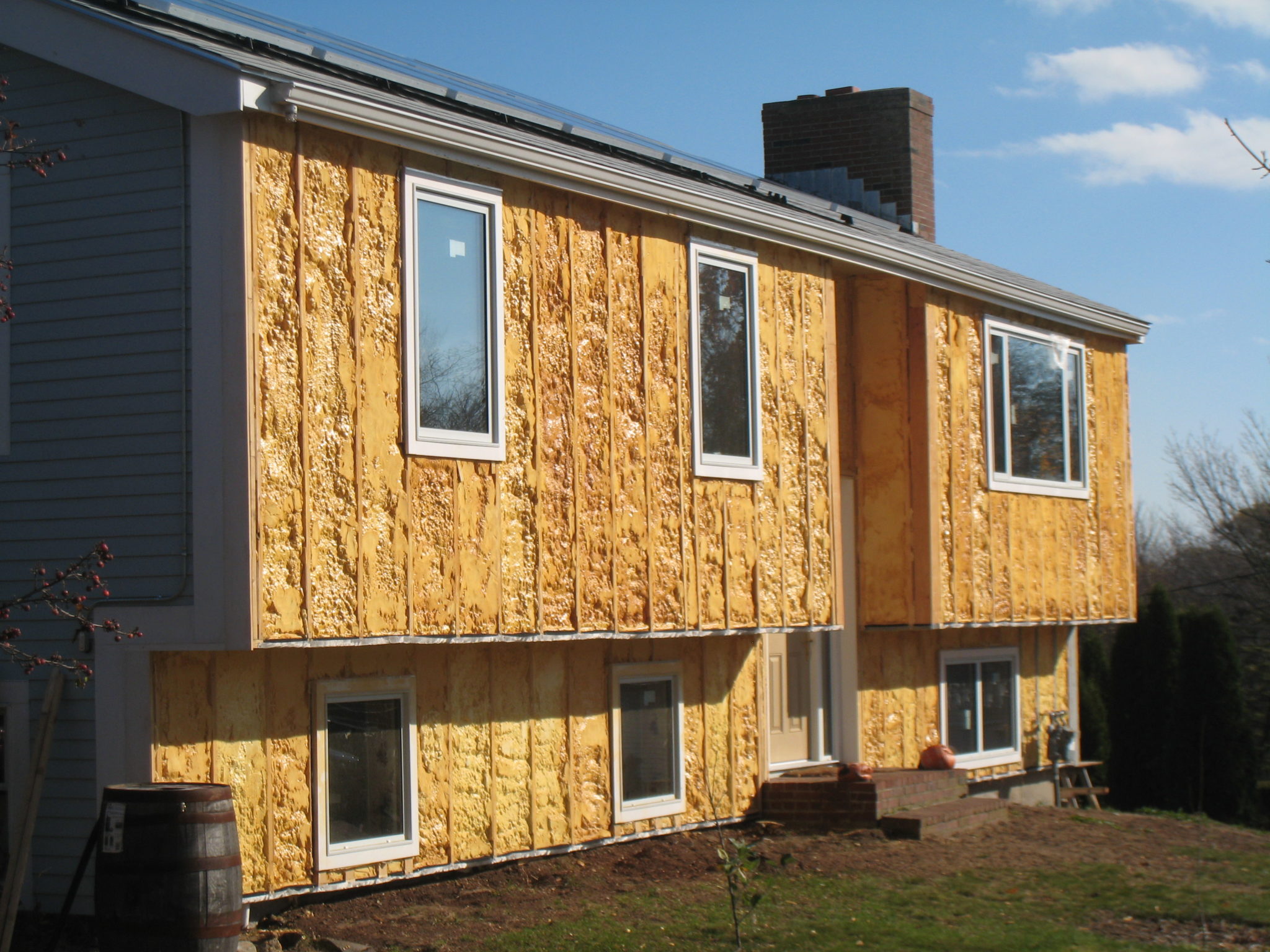 Along the way we discovered that an energy-producing home provides amazing benefits that redefine what a house can do, what a house can be.
Improved Comfort: Due to increased insulation we feel warmer in the winter and cooler in the summer.

Improved Health: With reduced air leaks and a ventilation system the relative humidity stays in a healthy range where viruses and allergens don't thrive.

Increased Property Value: With no net energy bills, solar power on the roof, and greater resilience to power outages and storms, our increased property value is estimated at over $40,000.

Benefits Our Community: We recently donated $1,000 of 'banked' solar electricity on our electric bill to two low-income families.
We ended up turning our home into a positive energy producer on a modest budget of $60,000 and became the first positive energy renovated home in Massachusetts, producing more energy than we use.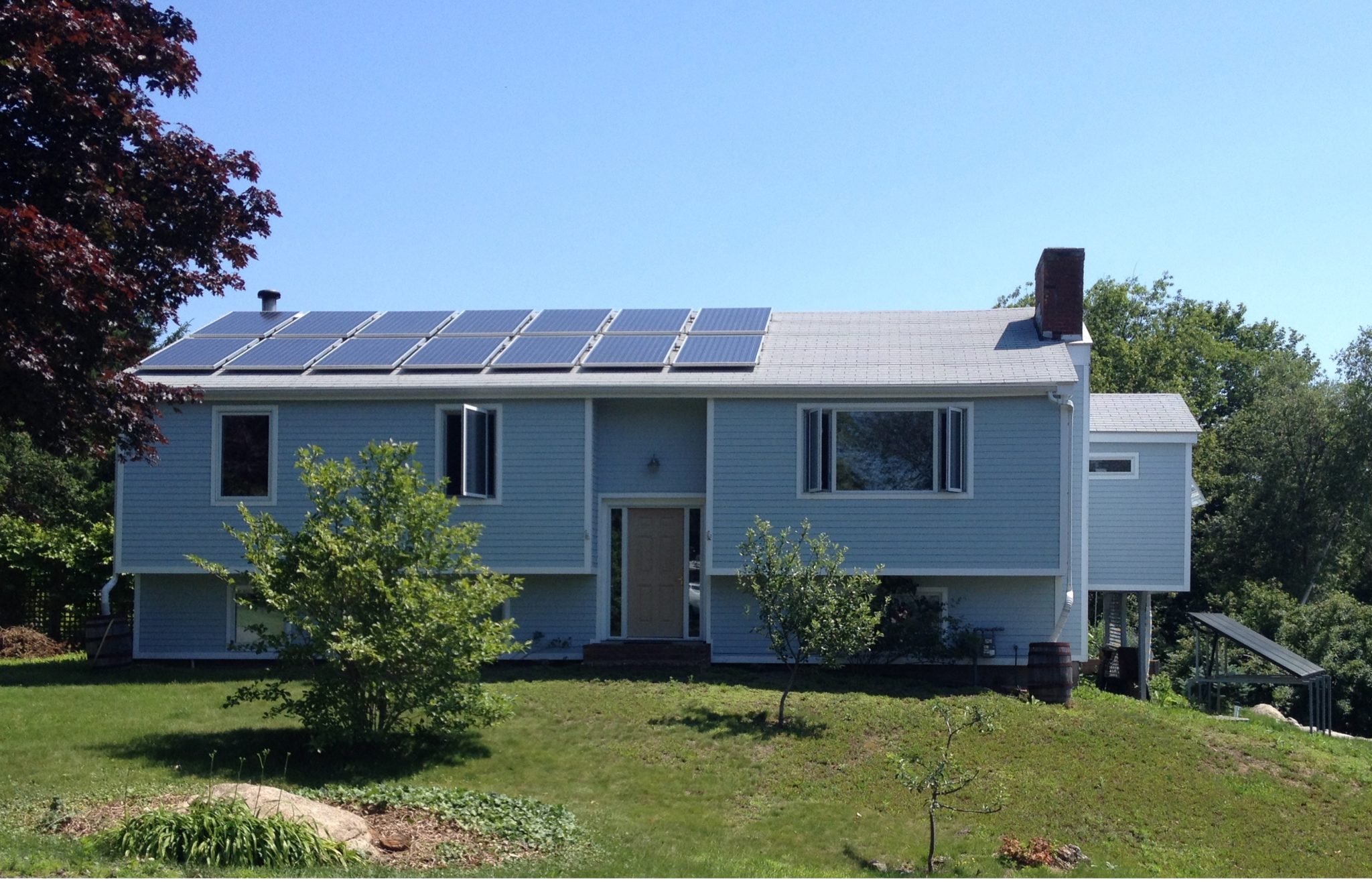 Lessons learned
Sometimes when you're out on the cutting edge, you get cut, but we were able to minimize the bleeding with good pre-renovation planning. There are a few things we would have done differently today:
Strip off the existing siding to make the installation of the exterior wall trusses and insulation easier.

Use ductless mini-split heat pump technology. Costs and efficiencies have improved to a point where it makes sense to convert to heat pumps from gas or oil. Our new mantra is 'Electrify end uses, and decarbonize the grid.'

Install enough solar electricity capacity on the roof to also power an electric vehicle (EV).
How you can do it
If we can do it, you can do it. There was no rocket science involved our positive energy home renovation, and we aimed to make the project feasible, affordable, and replicable. We were careful to hire a knowledgeable designer with experience in building science and positive energy building renovations. Then we performed a lot of the construction work ourselves.
Getting started:
What gets measured gets managed so take a few minutes with a carbon footprint calculator to get your home's carbon emissions baseline. Our

website

has several easy-to-use carbon calculators that measure everything from food and 'stuff,' to your car and home.

Hire an experienced energy consultant/designer to develop your energy renovation plan.

zeroenergyproject.org

is a great place to start.

Decide how much of the work you can do yourself, and hire professional contractor help, as needed.

Tap into all Federal tax incentives and state and utility rebates, to reduce project costs, using the

Database of State Incentives for Renewables and Efficiency

.
Be bold
Our positive energy home renovation project was a lesson in being bold, in not being afraid to try new things. It's time for each of us to be bold, aligning our actions with our values, to help preserve a livable climate. When we do, we also tap into a multitude of money-saving, health, and comfort benefits as we create more value in our homes and communities. Let's get started!