Organic pest control is good for the health of people, pets and the planet at large. The overall strategy for effective organic pest control is to use eco-friendly pest control methods, ones that are aligned with nature, rather than harsh chemical treatments that lead to the destruction of soil and eco-systems.
As weather patterns become increasingly extreme it is ever more important to strengthen vegetation so that plants and lawns can withstand such more extreme environments.
Here are some examples how organic pest control can help do just that:
Boxwood and Pachysandra Blight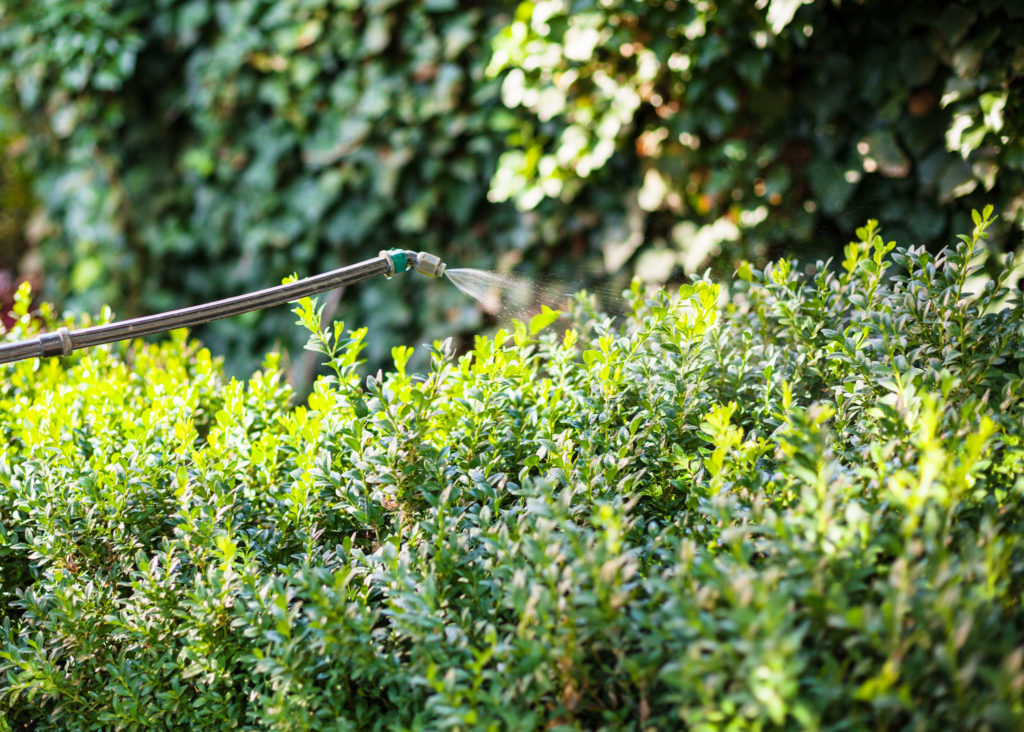 This is a major challenge for today's gardeners. Pachysandra has long been held as the "indestructible, will grow everywhere" kind of ground cover. No more. This blight changed this.
Read Transcript

TOM: Making good homes better. This is the Money Pit Home Improvement Show. I'm Tom Kraeutler.

LESLIE: And I'm Leslie Segrete. Well, if you enjoy gardening, but you find yourself in a never-ending battle with bugs invading your plants. Our next guest says it's possible to keep this away without turning to chemical pesticides.

TOM: Here with advice on effective, safe organic pest control solutions is Sabine Schoenberg. She's the founder of Smart, Healthy, Green Living. Welcome, Sabine.

SABINE: Thank you for having me. Glad to be here.

TOM: You know, when you say healthy, green, smart living, it's sort of an aspirational thought. But when it comes to pests that are running all over your garden and ruining all your hard work, sometimes we just want to bring out the big guns and make them go away. You're telling us to step back from using all that harsh stuff and you've got some organic ideas that could do the same thing, right?

SABINE: Yes, absolutely. Because the chemical industry really has sold us a bill of goods in terms of, you know, spray and done kind of once and done type of processes. And the reality is you are destroying all your soil ecology in the process. So you may be done with one pest, but there comes the next and the next and the next because you are never stabilizing Mother Earth. So we have some ways smart, healthy, green living. We have several homes that deal very much with gardening issues and show you different ways of dealing with organic pest control. We've just forgotten those mechanisms because our parents and grandparents and even earlier used to use these very fluidly.

TOM: Yeah, we see that the same we see the same thing about cleaning. You know, before we had all these cleaning products, we used to use, you know, the baking soda and things like that that were in the cupboard to do our cleaning. So give us a couple of examples of insects that we can effectively control with organic solutions. Hey, we've got big deer population here, so let's start with that tick infestations. What's a good organic approach to ridding ourselves of toxic problems?

SABINE: Very tricky area, because you have organic tick sprays these days and they're very effective. You have to apply them a little bit more. Deer is one of those things where ultimately it comes down to having a deer fence. You need to have a deer fence because the deer population is just so numerous these days to really keep them away and keep them at bay is really the best strategy there.

LESLIE: Now, what if you're dealing with some sort of insect or fungus infestations on a tree or a shrub ? You know, it's so important to keep all of these things healthy so that the yard looks beautiful. But what happens if things do take a turn for the worse?

SABINE: Yeah, so there are very interesting oils. For example, when you talk trees and shrubs, neem oil is one of those materials that people have just forgotten about. And it's a very effective oil that you can spray to get your pine trees to stop dropping needles. For example, it's called Needle Drop, quite literally. Same thing with shrubs, shrubs also. I don't know, most people have probably boxwoods and Pachysandra during their gardens.

SABINE: Pachysandra is one of those ground covers that we used to say is indestructible. No more. It actually gets attacked by the same virus that also affects boxwood. So very smart people in the Netherlands actually came up with an organic and highly effective spray for your boxwoods and pachysandra – it's the same organism. What's tricky about it is you can't even just remove the material and then plant new ones because the organism is actually in the soil. So unless you dig out all the soil and bring everything new, including new soil, start over. You're not replanting anything. So this material, this phrase called TopBuxus out of the Netherlands, is not only a preventive, but also a fertilizer for your boxwoods in pachysandra. It can't be better. It's two things, two functions in one application. And I've tested it perfectly personally and it works perfectly.

TOM: And what about products that we have around the house ? I mean, you talk about the power of vinegar. There are so many different things that vinegar is good for. But in the garden, what is vinegar effective for ? I've heard that it's a weed control product and I've actually tried that and frankly, I wasn't too impressed with it.

SABINE: Well, it comes down to the dosage. Vinegar is one of those things you want to apply pretty strongly. So you mix it with water. And I find one of the best places to use it is on weeds in your driveway, for example. And if you have rock crushed stone type of driveways, you have a lot of weeds coming. The vinegar is excellent because it just goes right in and it's organic. Your soil can handle it while also taking out the weeds. It's really, really good. Now, another thing that I absolutely love, we have one of the hosts on SHC, which stands for Smart, Healthy, Clean Living, and she's out of California and she does a lot of container gardening. And so you have aphids to contend with and you certainly don't want to spray any chemicals on your vegetables. That's because then you really are ingesting your chemicals. So she has created whole recipes that also include spraying some essential oils like peppermint on the plans. So your whole garden suddenly takes on the fragrance of peppermint. Who knew? I mean, it's just beautiful.

SABINE: Yeah, well, I love the smell of mint in the garden, so I guess peppermint makes good sense.

LESLIE: Sabine, what about an organic lawn fertilizer? I mean, everybody's really striving to have that perfect looking lawn, but we hear more and more about these chemical runoffs that's getting into the water supply and people are concerned for their health. So how can we make sure that we're doing something the right way that's going to make the lawn look beautiful, but also be OK for everything around it?

SABINE: Yeah, and we're testing it with these super-hot temperatures. Now, if you don't have a garden or a lawn that is stable and has good soil quality, you will learn about it now because they are really being stressed. All of our lawns are right now. So organic fertilizing of lawns comes down to a multi-step thing. So you want to lime the lawn for example, early in the spring and also late in the fall to give it a lot of aeration on top of it so that you constantly bring in better quality to the soil. And then there are organic lawn fertilizers that you ultimately then use during the growing summer season just to give it a little bit of extra nutrients. So, it's a combination of stuff there, and it's all very simple steps and highly effective.

TOM: We're talking to Sabine Schoenberg. She is the CEO of Smart, Healthy, Green Living. So, I should add the word simple to that description, because one of your tips is overwatering is a good thing to keep some of these pests. How does that help us? Because you would think that if it's too wet, they're going to be more happy than not.

SABINE: Oh contraire. Plants do not like a lot of water and they also like at a specific time. So, it's really hot and steamy and sunny. Most plants don't like water, then they prefer it in the morning. Of course, you have much better absorption times then. And so I am really a big proponent, proponent of the new irrigation systems that you can find today. They are smart irrigation systems. And so not only can you control it from your phone, so you really are always in touch with your gardens. The best part about them, as far as I'm concerned, is the fact that they are based on weather reports. So how often have you seen sprinklers going off in the middle of a rainstorm just because they happen to be set at a given time to go up and run them? This is based on weather reporting, so really confined to water distribution, based on when your plants need it. And if you set it up and enter a little information about your kind of plants, then your specific garden areas, then you can find turned out even more because let's face it, some plants like hydrangeas want more than other plants like lavender, for example. So you really can really, really dosage it much better and save water less. Water is usually better and to really administer water at the right time is the real key.

TOM: Great advice. I have a smart sprinkler system in my home as well and we cut our water bill down to about a third of what it was once we installed and operating it. Just the way, just the way he suggested it tracks the weather. So very cool technology. Sabine, thank you so much for being a part of The Money Pit.

But if you'd like more information on Sabine's company, you can go to their website at SHGLiving.com Sabine will also be appearing as a guest blogger on MoneyPit.com, providing lots, lots more details on how to organically control the pests around our gardens.

Sabine, thanks again.

SABINE: Thank you very much.
Once the pathogen is in your garden, pulling out the effected and dead material is not even enough. Neither boxwoods nor pachysandra will grow in the same soil. The soil needs to also be removed as the organism is also in the soil. This is some undertaking – it is generally expensive.
Solution: Instead of chemical sprays, apply TopBuxus – an organic treatment which not only prevents the blight but simultaneously fertilizes boxwoods and pachysandra – it's an organic two-for-one treatment.
Chinch Bugs in your Lawn
These bugs create patches of dried grass all over your lawn. Chemical treatments are rather toxic. Instead, use Nematodes. Nematodes are micro-organisms which paralyze pests that have soil dwelling larval stages. In other words, multiple pests can be addressed at the same time and soil ecology can once again be balanced with these organisms.
Order nematodes online. Store in the refrigerator until application. Use this organic remedy to re-establish the soil ecology in your lawn and keep away a variety of pests.
Infestations on Trees and Shrubs
Aphids, mealybugs, mites, funguses, needle cast are just some of the infestations facing trees and shrubs today. Organic oils such as neem oil have long been known. Neem oil is an important tool in every organic gardener's "toolbox".
Tick Infestations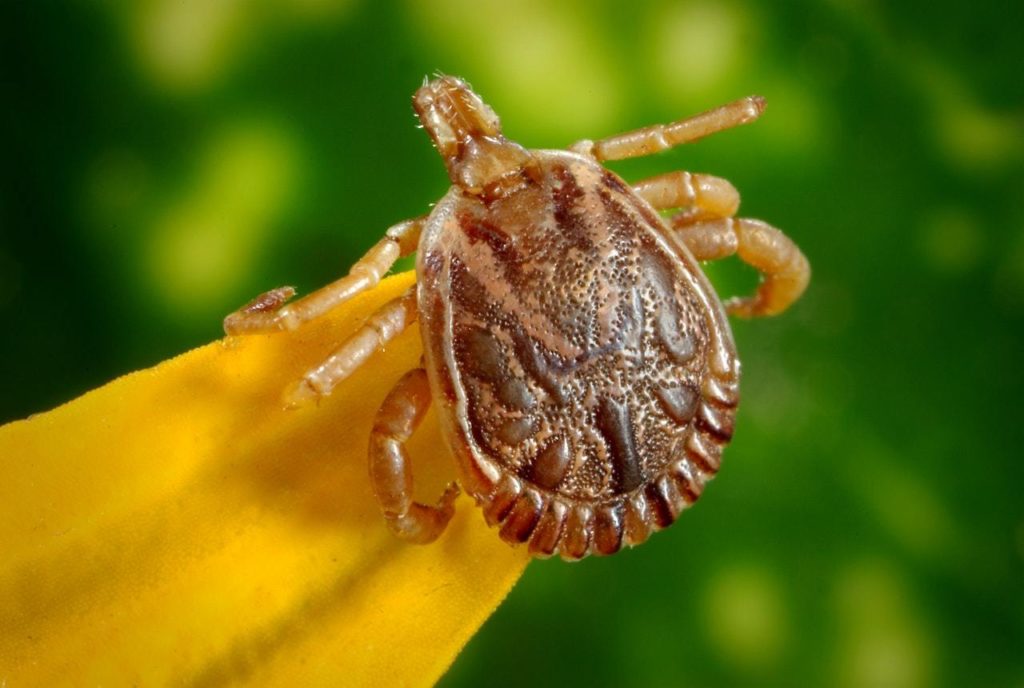 Lyme disease is a serious tick born illness. Deer are known carriers – thus the name deer tick. Tick born diseases are rather harmful to humans and difficult to treat. Today's deer population is not only a nuisance, but it is actually a health hazard.
Furthermore, the widespread use of chemical pesticides in gardens which munching deer ingest result in chemically laced deer droppings, which can spread to domestic animals. For example, the next time your dog, turns up with serious kidney malfunction, consider that he might have picked up chemically laced deer droppings.
While tick sprays can be chemical or organic, they are only really effective in combination with a strong deer barrier. In most areas, a strong and high deer fence is the only real way to keep deer, and their accompanying ticks away from your lawn and garden, so that your pets and children, family and friends can play enjoy your backyard.
Organic Lawn Fertilizers
Organic lawn fertilizers provide an overall healthy soil ecology for your lawn. By contrast, chemical lawn applications disrupt the soil ecology which weakens your lawn and requires more chemical adjustments as a result. It becomes a constant chase for more chemicals. Making the soil under your lawn stronger simply makes sense.
Aphid Control in Containers
SHG Living's host, Cali Kim provides simple, effective and organic recipes against aphids on the vegetables she grows in her containers. She shares her recipe to remove aphids from her vegetables. It starts by watering affected plants and rubbing off the aphids. She then sprays aphid mix made of neem oil with Azadiractin, and essential oils such as cinnamon or peppermint. The essential oils make her gardens even smell great!
Follow her lead and enjoy healthy vegetables out of your own container garden.
Organic Weed Controls
Organic treatments for broadleaf weeds are readily available online and at nurseries. Catch broadleaf weeds early, spot spray them with organic weed control sprays or simply weed them out. Why not pay someone to weed? It costs no more than any kind of weed control – it's a better and healthier all-around approach.
Dandelion, for example, can be to dug out with the dandelion weeding tool. Dandelions might never fully go away as spores blow in from surrounding areas, but you will see sharp reductions year over year.
The Power of Vinegar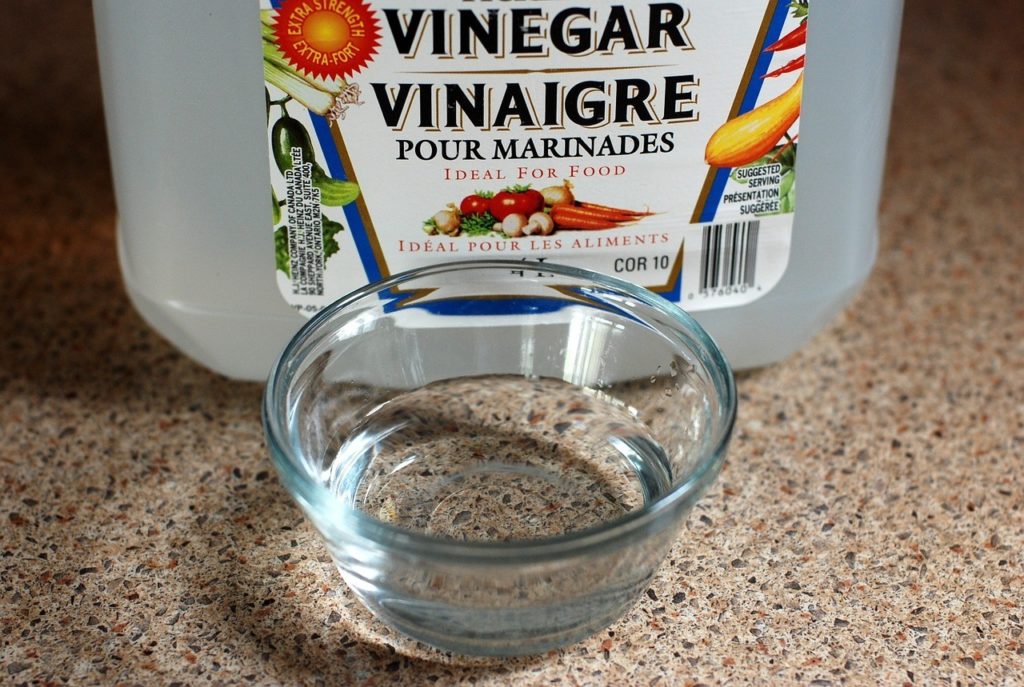 In many households eliminating weeds in and around driveways has long been done with strong chemicals. Try vinegar diluted in water (50-50%), it's just as effective and it does not have the serious, negative impact of chemicals on people.
Worm Tea for Superior Soil
Cali Kim, is an expert in container gardening and has honed her skills in her native California, where temperatures can be quite hot. To strengthen her plants against the heat, Cali adds worm castings to soil in her containers. Microbes-rich, beneficial bacteria and nutrients lead to good soil, which leads to strong plants and lots of produce.
Overwatering
Yes, plants need water. But too much water can also lead to a weakening of plants, unwanted fungus, etc. Instead of guess work there are way better, smart irrigation systems on the market today.
Smart irrigation controllers are based on local weather reports so you will never water your landscapes in the morning when rain is on the way. You can fine tune each zone for length of water cycles depending on the needs of the specific plant material. And you can water your plants at the best time, i.e. the time of highest water uptake.
Water management for your gardens and lawns reduces unnecessary water consumption and leads to healthier vegetation. It's a simple but highly effective element in establishing a healthy organic landscape around your home.