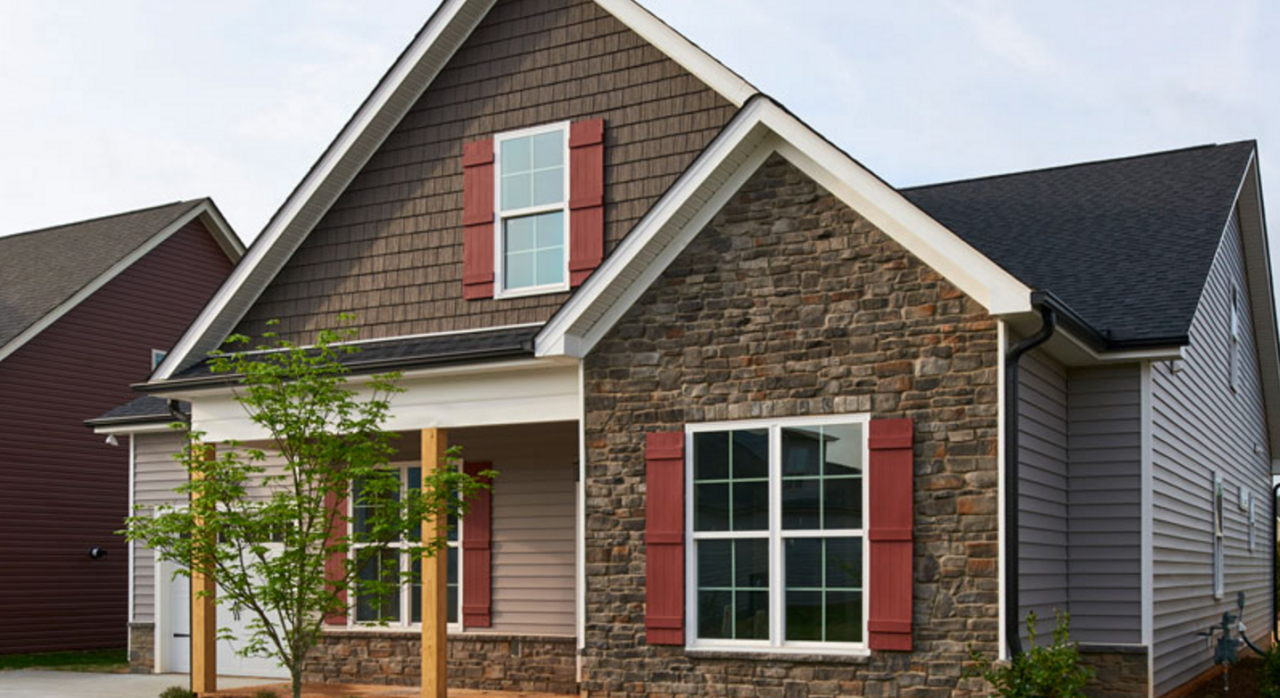 Thomas Kraeutler: One of the things I like to do as a radio host is get out to the trade shows and learn about the new products that are hitting the market. The advancement in organic exterior product siding and trim and stone that are really not made from the real thing but look just like it is really incredible. If you think about years ago, I had an architect once try to convince me that vinyl siding looked like clapboard, which I thought was quite humorous, but today the non-organic products look just as good, if not better, than the real thing.
A good example of that are the products coming out from the Novik Company. Novik has plank products, single products and now a stone-like product that they're rolling at the remodeling show. Here to talk with me about that is Ralph Bruno. Describe the Novik plank product for our listeners.
Ralph Bruno: Sure. What we have is a product that replicates cedar plank, but the technology we use is call StainNatural technology. We have a prietary technology where we actually impregnate the surface of the product with real wood stain, and that's what gave it it's real wood stain look. Unlike other synthetic products sort of just color through, and they're made with a particular color. This has the color of wood stain and really why it's been so well accepted in the market. The design styles the consumers are looking for are now mixed materials on the exteriors. Looking for something that gables a siding and then a stone product on the bottom. Mixed materials are all the rage. With all our products, either the Novik brand or Exterior brand, our products are totally impervious to moisture, so you can put them in ground contact or at the roof line. They look good, but really with almost no upkeep to them because they have no absorption of moisture.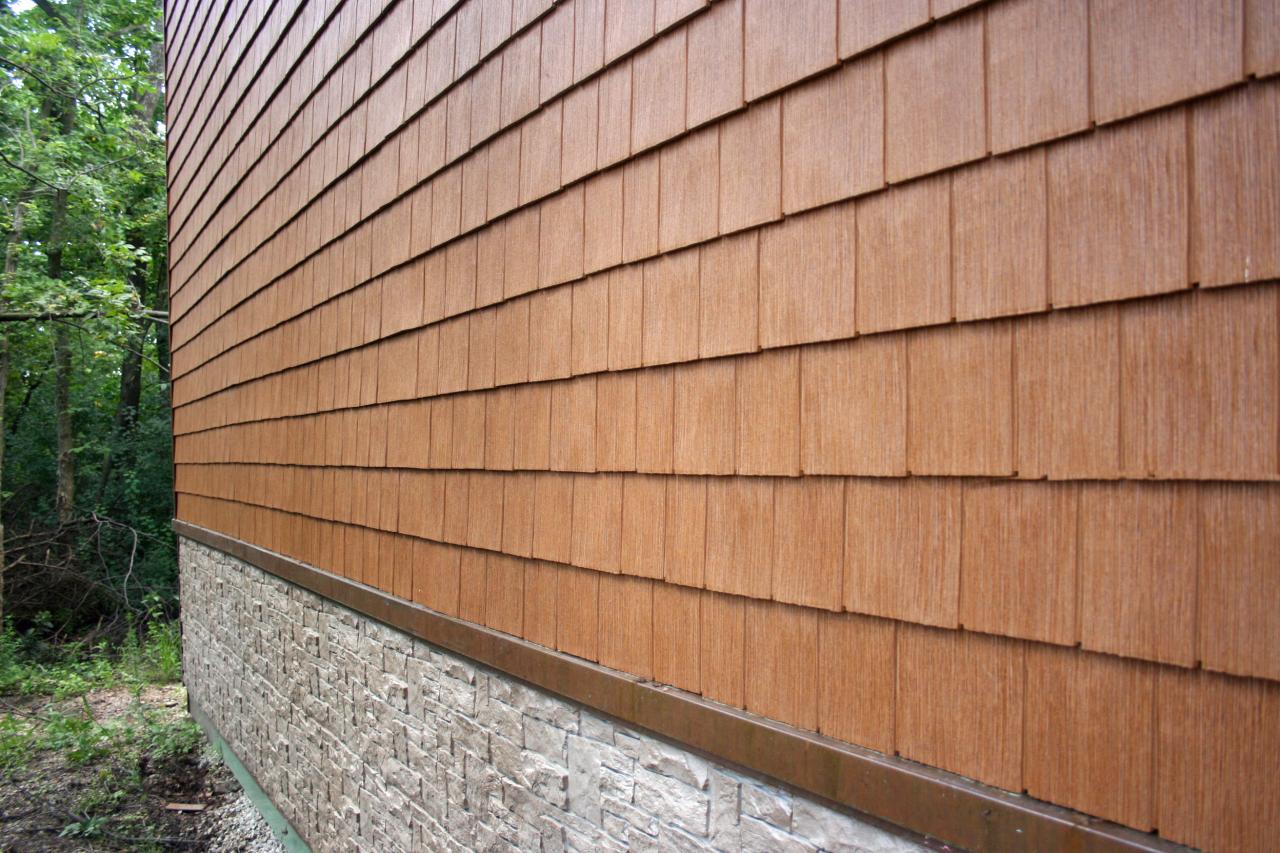 Thomas Kraeutler: I want to talk to you more about the staining process because one of the common complaints when these composite products started to be stained is that there was no color differentiation. If you looked at real wood, you'd have light areas and dark areas. As I look at the Novik plank, I can see that color differentiation coming through. How do you achieve that?
Ralph Bruno: Well, that's our StainNatural technology, because the product itself, it has a lot of texture and ridges to it to begin with. The stain will attach much like it does to real wood. When you stain a real piece of wood, the peaks will be a little bit lighter than the valleys because you'll get more stain actually developing in the valleys versus the peak. The stain works exactly like it would on wood, so it gives you that stained look because the peaks will be a little bit lighter, the valleys a little bit darker; all the while in a natural wood grain setting to make it look identical to stained wood.
Thomas Kraeutler: I'm talking to Ralph Bruno from Novik about some new products that they're bringing out that look like real siding, but actually they're made of a composite material that's incredibly weather resistant. It's a beautiful product and it looks just like the real thing or I dare say a little bit better because it looks like it's an aged product. It has that texture, it has that color. It has that richness that so many people like.
Ralph, I also wanted to ask you about this Exteria. That's E-X-T-E-R-I-A product. You call it Stacked Stone now. The lower sections of homes, either the first couple of feet of the foundation, or in some designs you have stone that goes up maybe 3 or 4 feet up the house. That's a pretty expensive process to do. As a mason, you have to have a foundation that's supports that and work up from there. You've got a product here that's panelized and it looks a lot like the real thing.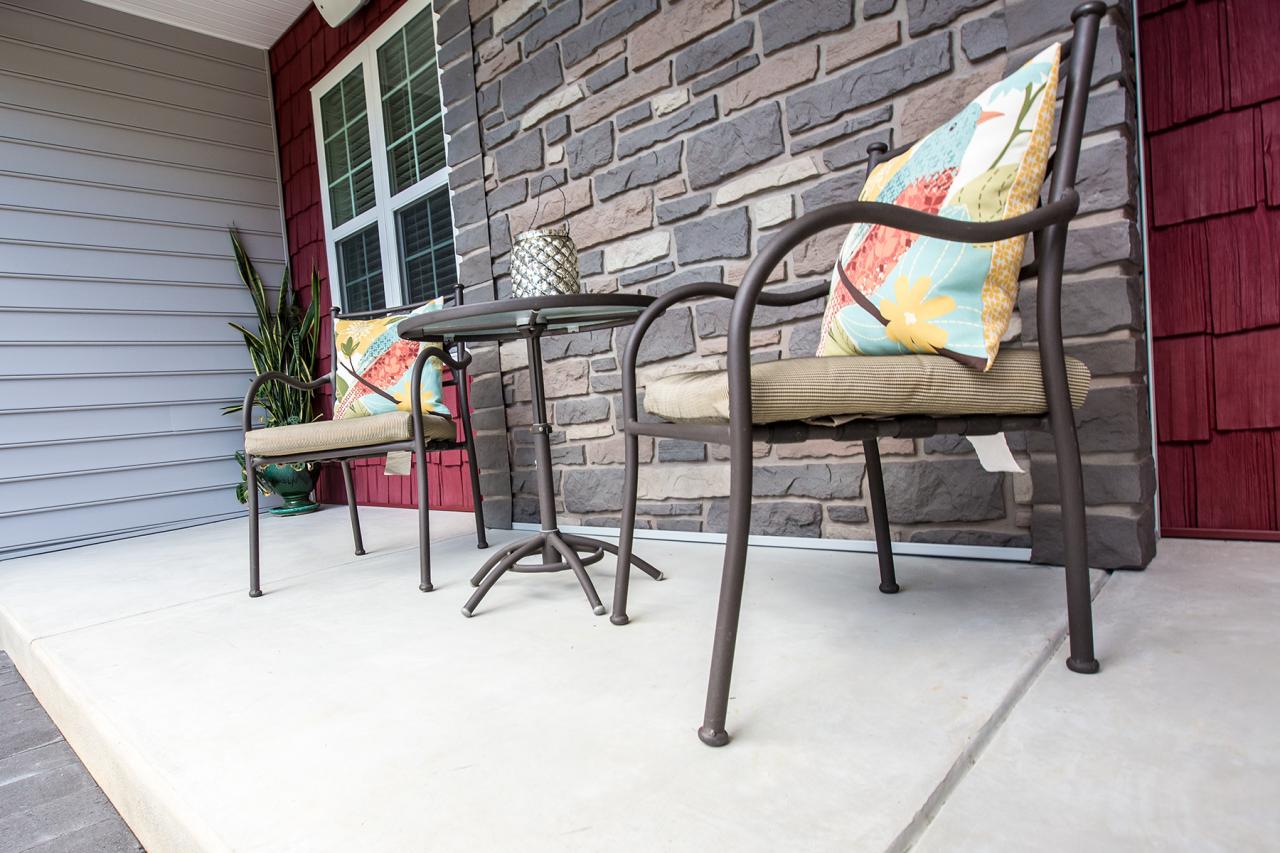 Ralph Bruno: Yeah. We're very excited about the Exteria premium stone series. Folks are looking for mixed materials. They're especially looking for masonry and stone on the bottom. There's been a real proliferation of stone products to be used in that, but as you said, real stone, real expensive, tough to get a mason. There's been whole new category of stone veneers which are basically just as it sounds. A sliver of stone on a panel. Still very heavy, still very difficult to install. We have a panelized stone system that looks an even feels like real stone.
We put grit on it. Totally impervious to moisture, 1 person install, lightweight, and you put this common application as wainscoting around the house, have a transition piece. Whatever siding you want, and then use us in the gables, so our stone product come in. 3 different stone textures from a ledge stone to a stack stone, but with the color variation with the grit. We also have a proprietary coating we put on it. It will not change color at all. It's guaranteed, fade-resistant for 10 years-plus. Once again, makes the stone very affordable for the average homeowner to put in and get that stone look on their home.
Thomas Kraeutler: Let's talk about the average DIYer. What's the skill level required to put in these products?
Ralph Bruno: Well, I'd be remiss if I said it's too high. I did it myself, Tom. It's really the tools that you would need for this or a SKIL saw and a hammer. The panels go together in a seamless look. Anyone can really do it if they read our installation instructions. It's not a difficult install. It's not heavy. There's no difficult tools. Just understanding how the panels connect together, and it's pretty intuitive. If you go to either our website, we have detailed instructions and videos on how to show, but DIY-friendly. On the exterior, which is a little bit beefier than Novik grade. It's also being professionally installed, but the nice thing, no mason involved. The person who is putting on the siding, a framing contractor. Typical contractor can use our stone. No problem whatsoever.
Thomas Kraeutler: I imagine the speed is pretty quick. If you had a mason, they'd be on the house for at least a week with a crew doing a stone veneer product like this, but his probably goes up inside of a day I would imagine.
Ralph Bruno: Absolutely. If you think about where the stone goes too. Think about faucets for your water coming out, electric sockets and going up, those heavy stone products, tough to do, and cut a little hole sprocket in real stone. With this, it's with a SKIL saw. Right? It's a panelized polymer stone product that looks just like the real thing. Fraction of the time to install.
Thomas Kraeutler: It's a beautiful product. Ralph Bruno, thank you so much for sharing this information with us. Hey, if you would like to check it out, take a look at their website. That's novik.com. N-O-V-I-K dot com. I know you will be surprisingly impressed with the look and the feel and the quality of this product.