As a growing number of homeowners are venturing into the do-it-yourself arena, Scotch has introduced a product that helps make heavy-duty mounting, securing and bundling projects easier.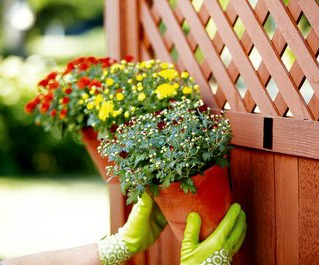 Scotch Extreme Fasteners are reusable closures tested and proven to lock three times stronger than Velcro Industrial Strength Fasteners. Once bonded, Scotch Extreme Fasteners can withstand even the harshest conditions, such as rain, mud and dirt. Use them indoors or outdoors for all your heavy-duty mounting projects, such as securing a birdhouse or light fixture.
These UV-resistant, reclosable fasteners last for hundreds of closures and bond securely to bare or painted metal, many plastics, wood and glass. Scotch Extreme Fasteners are available at mass merchandisers nationwide in 1-inch by 3-inch strips priced at $3.87 per set, or 1-inch by 10-foot strips priced at $29.97 per set. Both sizes come in black and clear versions.
The full line of Scotch Fasteners includes Extreme, Indoor and Outdoor Fasteners, as well as Bundling Straps, Wraps and Hangers. For more information, visit Fasteners.ScotchBrand.com.