Tom: Welcome to this edition of the Money Pits Top Products podcast. I'm Tom Kraeutler.
Leslie: I'm Leslie Segrete.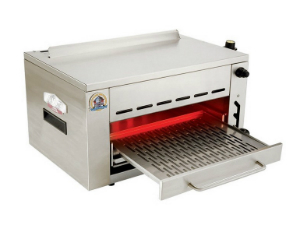 Tom: With a Money Pit Top Products podcast. Americans are obsessed with outdoor cooking from summer barbeque to fall football tailgate parties and that's something out next guest knows a little bit about. He's nothing less than a legend, a football Hall of Famer with a storied career on the sport that went on to have a very successful career in acting as well. Now, he's really cooking.
Leslie: That's right, Broadway Joe, Joe Namath is joining us. He's here to talk about his latest venture, grilling and cooking appliances that he's helped bring to fruition with EdenPURE. Welcome Joe!
Joe: Thank you Leslie, Tom. Really cooking, yes, as a matter of fact. This even goes back a good ways. This is really off our subject to a degree here and what I am here with the product about. Years ago I saw Johnny Carson doing a TV show and on the TV show with him was a lady that was 104 years old. She was sitting there smiling and Johnny looked at her and said "My, look at you. Bless your longevity." He said, "What do you attribute this to? Your life, your this …?" She said, "Oh, Johnny you are what you eat."
(Laughing)
That stayed with me to this day, to this day. Yes, I do my cooking at home and I pay attention to what I put in myself. Whenever it comes to our cooker, and I say our cooker because being a sportsman it's a team effort.
Leslie: Mm-hmm (affirmative).
Tom: Sure.
Joe: I appreciate what the team does with the team that I work with with our cooker.
Tom: Right. Now, how's the sales going? You launched it here at the National Hardware Show in 2013. It's been a full year on the market. How's the Rapid Cooker doing?
Joe: Tom, that's a stat I don't keep up with.
(Laughing)
I ask the guys I say, "How we doing? We all right?" Yeah, yes, yes, yes and they're pleased. I get that feedback. They're pleased.
There's so many areas to this, to putting it together to work, who we see, the different groups of people that are involved. We do make it in Ohio, manufacture it there's. It's put together American made and we're proud of that.
It's like having an offensive guard, tackle, so they all have different jobs. We have a group of people that are responsible for a lot of things and I know they're happy with the progress at this point.
Leslie: I think it's interesting with the Rapid Cooker. It's a different sort of technology. I mean it's almost similar to broiling. You're getting the top down heat and you're getting a higher temperature. What does that do as far as the healthfulness of the process of cooking?
Joe: Now, the healthfulness is another thing. That depends on the person …
(Laughing)
Leslie: That's true.
Joe: It is doctoring things up so to speak, but basically when we started out with the old football stuff and tailgating or the camping or the going fishing and all. We started out with a cooker that's portable. We can handle it. We can pack it up.
Tom: Right and that's critical.
Joe: We can carry it with us. Yes, and it's also for the back yard or whatever. My cousin, John, where my relatives, you see this is a family [crosstalk 00:03:39] to some extent.
Tom: It's all in the family.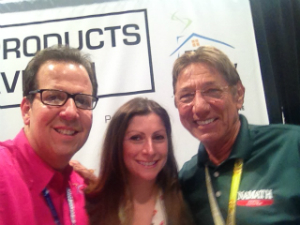 Joe: That's right. He's a chef. When we started talking about these tailgate parties and coming up with an innovative products the Cooker came to mind. How we'd do this and how we can do something different with it. Whenever you cook meat itself what's the key to searing those juices in?
Leslie: High temperatures.
Joe: Yes.
Leslie: High temperatures.
Joe: Yes, the high temperatures.
Leslie: Don't mess with it.
Tom: That's why when you and when you go to a steak restaurant if you want a good meat it's got to have … I like mine Pittsburg right? It's always crisp on the outside and then cooked properly on the inside and that's hard to get. The fact that you guys have figured out within a portable grill how to deliver those high temperatures is quite a technological accomplishment.
Joe: Yes, it is and I can't take credit for that, but there's some people with Suarez, the EdenPURE Room Heater for example devised a way to get that temperature up and the heat source at the top through a ceramic type stone or brick underneath it which will and does eliminate the flare ups of the flames and the smoke.
Tom: Right.
Leslie: Because the fats not dripping down onto the heat source.
Joe: Right, yeah, and the other thing. I do take care of my kitchen. The other thing is the clean-up part of it too being able just to pull that drawer out and clean it pretty efficiently and easily.
Tom: Let's talk about that, so underneath the Rapid Cooker basically it's designed for easy cleaning. You can essentially pull out the drawer and any fat that didn't get burned up by the process is the positive right there. You pop that in the dishwasher.
Joe: Tom, that's right. No problem, if you're out camping now it's another thing.
Take a rag, paper towels, whatever to wipe off your wand and then be able to wash it off with whatever you have there.
The other thing that's unique is this is not just about the meat and the intense heat in the top because we have three different levels of that same drawer that we can pull out. We have a low and a medium and a high. You can put what temperatures we want to cook it what temperatures you want your foods, various foods to be cooked at.
Leslie: Now when the Namath family is tailgating or camping what is the number one cooking choice item that's going on the Rapid Cooker?
Joe: You've got to understand I love meat, but I don't eat a lot of it. We do have a line of steaks that we've put out though because this is America. My family loves meat and I'm one individual and moderation is a key to me. I love fish. I love a variety of fish and I love vegetables. I do a lot of fish and a lot of vegetables.
The meat product that we have too the Prime Choice this meat is prime. It's beautiful, whether it's the chopped burger style meat, chopped sirloin or whether it's the New York strip. The Namath meat is outstanding.
Leslie: You've got to do the Namath Surf and Turf because then you'll get your exact desire on that.
Joe: See that? You're right. I [crosstalk 00:06:37].
Tom: She's on it.
Joe: Yes, I'm one of those guys that when I'm home and if I'm not cooking, which I don't cook every night, I'm a salad guy too with my salmon or with my tuna or with my sardines. I make one heck of a salad without using that salt shaker.
Tom: Yeah, keeping the heart healthy.
Joe: Back in '77 the gentleman that owned the Los Angeles Rams I went out there and we're having lunch. Mr. Rosenblum had just come from the hospital. He had an event and he had high blood pressure. As I reached for the salt shaker he said, "Joseph, out that down!"
Leslie: That was it.
Tom: (Laughs) and you never forgot either right?
Joe: You know what? I did put it down. I was a kid who used to carry a salt shaker with me in my back pocket when we went up the street to pick apples or pears.
Tom: That was a big change.
Joe: Huge change. Watermelon, whatever, radishes, everything. Proved to me that your taste buds adjust; they do. I love salt. I still love salt, but I just don't use it myself.
Tom: Right.
Joe: When I'm traveling and I get it yet, I get a crave for some salt, we get craves for sugar.
Tom: Sure.
(Laughing)
Joe: Yeah, you know but moderation is the key again. I will buy some kind of a baked chips or whatever where there's some salt. I indulge. I don't use the shaker myself at home.
Tom: What else are you working on now?
Joe: Man.
Tom: You've always got a lot going on.
Joe: Yeah, I wasn't thinking in those directions. You know what stays new with me are daughters. You girls.
Leslie: We're trouble.
Tom: Yeah.
Joe: I wouldn't use that word, but I did find out …
Leslie: More problematic let's say.
Joe: When I did start a family all of a sudden 29 years ago. One daughter's 28, the other's 23 and we've been blessed with two healthy granddaughters. One's three and a half today.
Tom: All right.
Leslie: All girls. Happy Birthday.
Joe: This is May the 6th right?
Tom: Yeah.
Joe: Three and a half today and Natalie will be seven on the 21st of May. Challenging. Learning to respect right …
Leslie: Girls are set in their ways and they know what they like. They like things that are sparkly and you can get lots of fancy dresses for them here in Vegas.
Tom: Listen, my daughter is 17. She's going to not one, not two, but three proms, so of course we need to buy three dresses.
Leslie: Three separate dresses.
Joe: Yes.
Tom: Of course (laughs).
Joe: Tom, what Leslie just said though girls are set in their ways. Yes, but change is a constant in life.
Leslie: Yes.
Joe: They understand that.
Leslie: No, when I said a girl is set in her ways her way may change every five minutes.
Tom: Yes.
Joe: Okay.
Tom: That's up to her.
Leslie: But that's what she is saying is the way at that moment. Sarah, by the way can borrow any dresses from the Segrete closet if you'd like to bring on a shopping spree.
Tom: Let her shopping right?
Leslie: Yes.
Tom: Exactly.
Joe: Man, glasses. I'm thinking eyewear. What about eyewear too? Whether it's necessary for the reading, writing …
Leslie: It's a fashion statement.
Joe: Or the fashion statement.
Leslie: We're going to have the Namath Rapid Cooker and the Namath Sparkly Dresses Eyewear line. That's next.
Joe: Maybe into the footwear of something.
Tom: Yeah, there you go.
Joe: Yes, I like to bounce around. I've got a variety of …
Leslie: You have Tom.
Tom: I did, so where can folks pick up the Namath Cooker?
Joe: Man, T. C. Richards, Bosco, [inaudible 00:09:57] we're moving around.
Tom: You've got terrific distribution now.
Joe: We're getting there, yes. Again, as I mentioned, Tom, the guys they have that part of the business.
Tom: Right.
Joe: I've met, I've traveled around the country which I enjoy, but no place do I enjoy more than being at home. I do enjoy people. I do accept the responsibility I have as being a spokesperson. I want to keep growing and I want to keep making progress. I want to feel like I'm used to it to some extent.
I think we all want to do that, so I have narrowed things down to when somebody says Joe how you doing? Knowing that life throws a lot of curveballs at us I'd say I'm ducking and dodging and trying to make progress.
(Laughing)
I am trying to make progress. What have I got going on? Some other things as well. We do keep involved with our football camp. We do keep involved with some charitable work and stuff.
Tom: We saw you on the Super Bowl this year.
Joe: Yeah, that …
Tom: The coin toss.
Joe: That was a trip.
Tom: Looking good in that fur coat.
Joe: Man, yeah, I wasn't originally planning to stay for the game per se, but when the NFL honored Phil and myself because of our association with the Jets and the Giants in the area. I said man it's going to cold.
(Laughing)
Yeah, so I get a little idea there.
Tom: Yeah, it was a good idea.
Joe: It was it worked. It was fun.
Leslie: That jacket got a lot of press of its own.
Joe: Sure did, it was like, yeah, that's right.
(Laughing)
Tom: Joe Namath, thank you so much for taking some time to talk with us. I want to tell our audience what kind of a guy this is. You know celebrities and you know how they come across on the microphone, last year at this stage I asked Joe to do me a personal favor and give a shout out to my Dad when he was ill in the hospital. Joe was so happy to do that. You put a smile on his face and I'll tell you what we lost him this year, but I know he's smiling down on us right now.
Joe: That's right.
Tom: That's the kind of guy that Joe Namath is ladies and gentleman.
Joe: Yeah, my folks I know I don't believe that they're gone. I believe they're out there. I believe they're looking at us, yours and mine, our people, brothers, sisters, yeah. I believe in that energy. I'm going to go with what I believe.
Tom: All right. Joe Namath thanks so much for being a part of the Money Pit Top Products podcast.
Joe: Thank you, Leslie, Tom.
(Music to end)