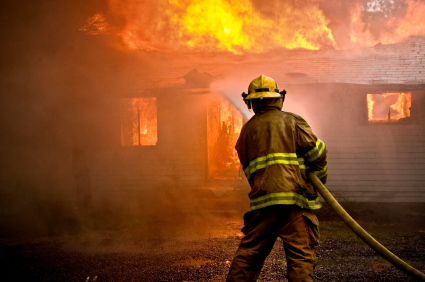 With all the chores on your home improvement list, it may feel like a stretch to add another, but this one could save your life: upgrading home fire safety equipment. It's easy to take smoke alarms for granted, and if yours are over 10 years old, there's a 30 percent chance that, thanks to age and deterioration, they won't sound off when you need them to.
According to a recent survey by Kidde and Qualtrics, many of us are overdue for home fire safety improvements. One in four U.S. homes needs updated fire safety equipment, and that leaves a staggering number of families at risk in the event of an emergency. What's more, only 17 percent of survey respondents said they recognize a smoke alarm as an appliance that operates 24/7, and most people are more likely to upgrade a component in their home entertainment system than they are to replace their smoke alarms.
Fire protection should be top-of-mind no matter where you live, and with June being Home Safety Month, you've got even more reason to make it a priority. As you shop for new smoke alarms, consider models containing long-life sealed lithium batteries—they'll give you maintenance-free protection for the next ten years. Combination smoke/CO alarms are also smart, offering protection from fire and carbon monoxide in one unit. Whatever alarm model you choose, you'll be making a priceless investment in the safety of your family and home.