Solid surface flooring is more popular than ever, offering many choices that are beautiful, durable, and easy to maintain. These floors also offer affordable, healthy alternatives to carpet which often hides a host of dirt, dust and a host of allergens. However, when you remove carpet to make the switch, the process often reveals problems which must be addressed before the new floor can be installed. Here's how to handle the most common discoveries and prep for your new floor like a pro.
Removing the Old Carpet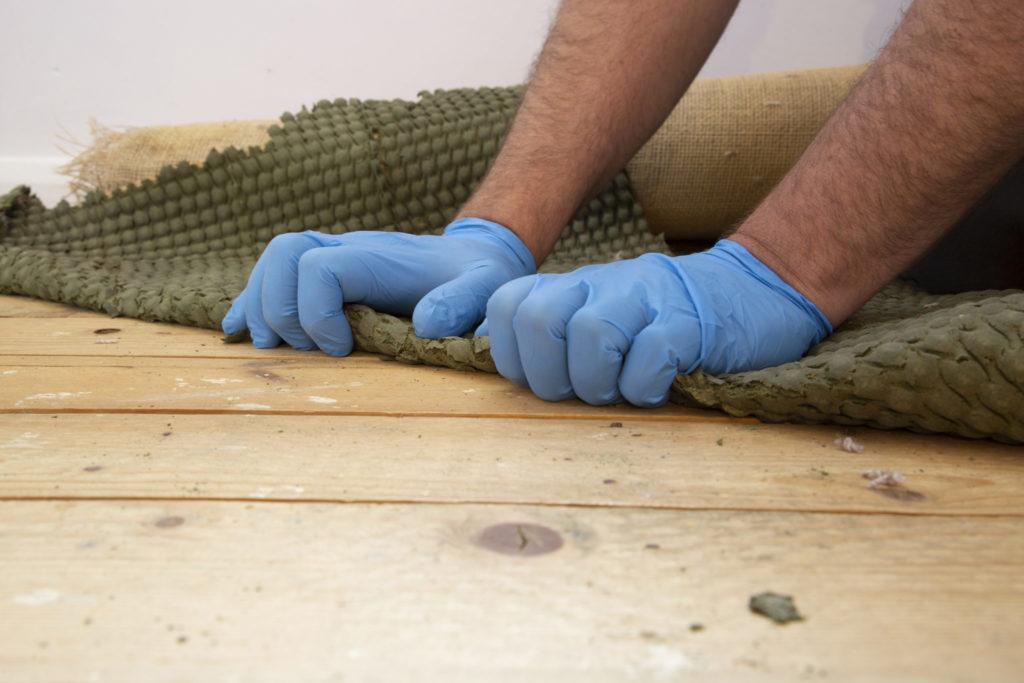 Carpet is heavy to handle and good carpet installations have few, or no seams. When you remove carpet, there's no sense in trying to keep this in one piece. Instead, grab a sharp utility knife and cut the carpet into strips that are no longer than three-four feet wide and eight feet long. Roll each section up and tie it together with a study string for easy disposal.
Dust, Dirt and Allergens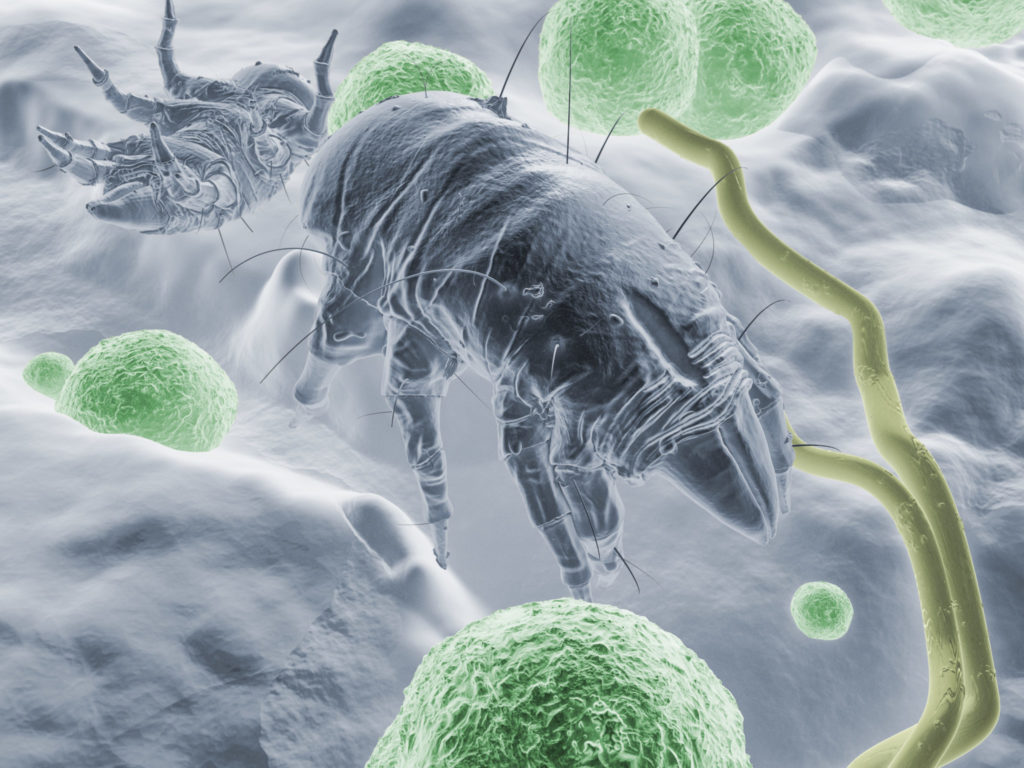 Carpet makes a pretty good filter that traps a wide range of dust, dirt and allergens. Dust mites find it especially welcoming, which can cause significant allergic reactions. If you're not prepared, tearing up carpet can send you into a sneezing fit that makes life miserable. Instead, use those extra N95 masks for this task to protect your lungs, and switch them out frequently. It's also smart to ventilate the space while you're working to create a continuous flow of fresh, dust-mite-free air!
Remove Carpet Tackless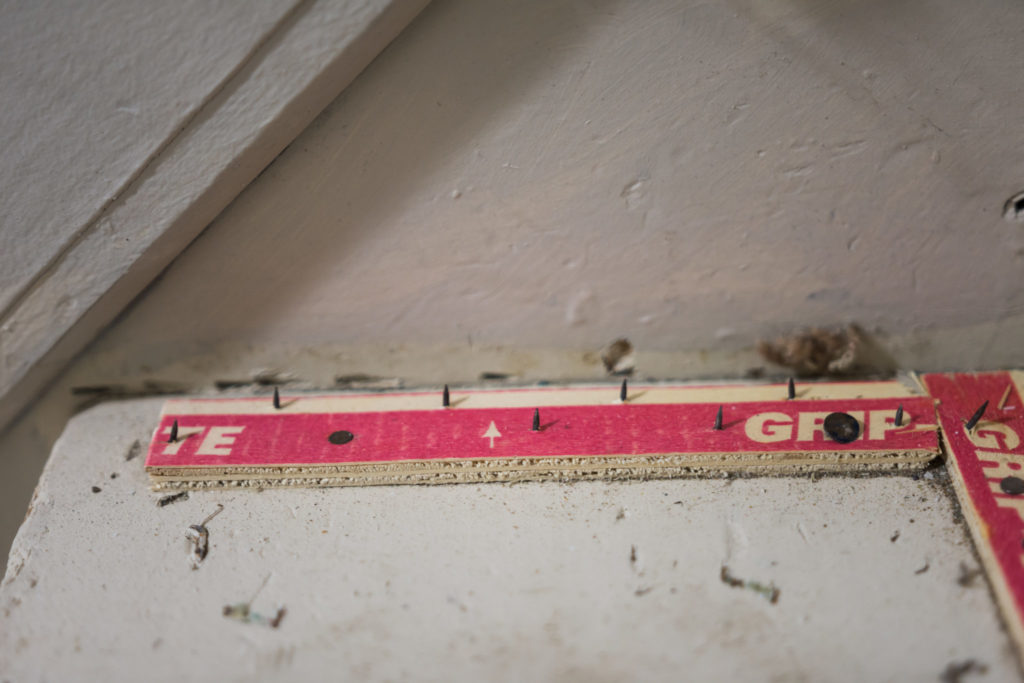 Once the carpet is pulled up, you'll find a medieval-looking strip of wood along the perimeter of the room with hundreds of very sharp nails pointing up! This is known as the "tack strip" or sometimes called "tackless," because it allowed carpet installers to secure the carpet in place. To remove it, you'll need a hammer, flat pry-bar and a good set of leather gloves to protect your hands.
Once the tackless is removed, turn your attention to the subfloor and remove as many of the hundreds of staples you'll no doubt find that were used to secure the carpet padding. A good pair of needle nose pilers comes in handy for a job like this.
Removing Molding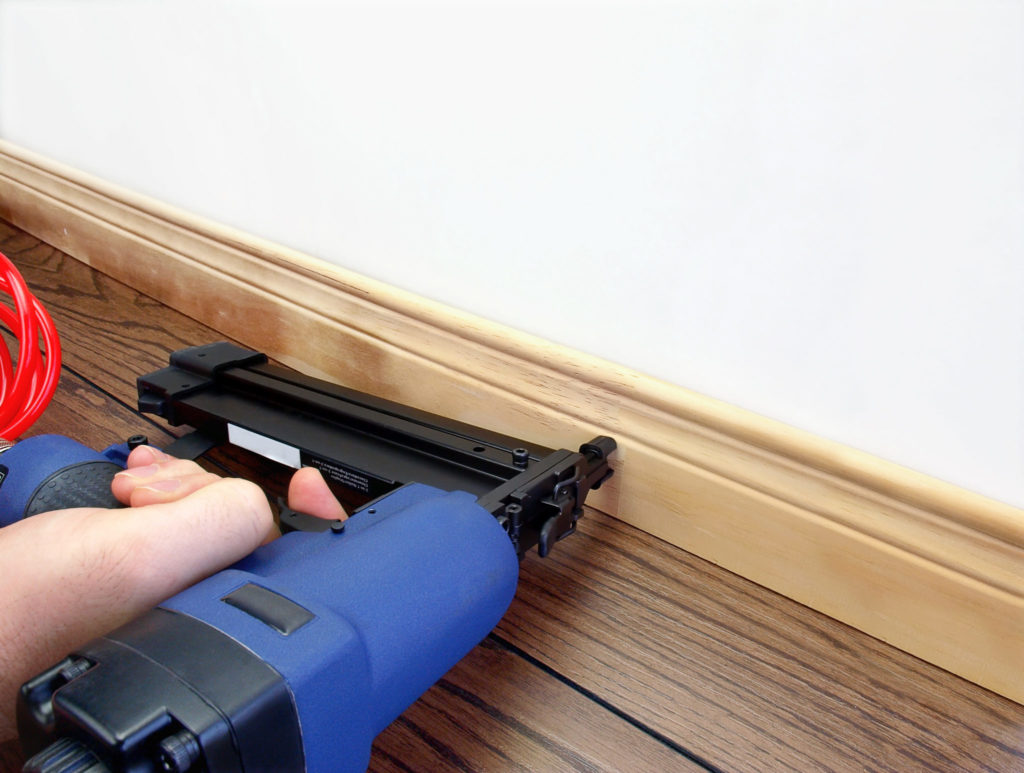 Some DIYers prefer to leave the old baseboard molding in place when switching from carpet to solid surface. However, since carpet is thick, baseboards will have a pretty big gap under them that's difficult to hide, which is why it's best to remove the molding as you remove carpet.
When you remove baseboard molding, you may find portions have been adhered to the wall, and pulling them off could tear the drywall. To avoid this, first run a utility knife between the wall and the molding to break that seal, and then work the molding loose using the flat pry-bar. Also be on the lookout for any alarm wires that may have been hidden behind molding or even under door saddles.
Fix
Soft/Uneven Floors
Hard surface flooring requires a sturdy, flat surface to be installed on. If not, the interlocking seams can separate and ruin the floor. If you discover any uneven or soft floors, they must be fixed. There are a number of good products that can help, starting with floor leveling compound. LL Flooring, for instance, offers Bostik's SL175, which can restore sagging floors from an eighth of an inch all the way up to two inches. If your floor has high spots, they can be sanded down if it is wood, or ground down if it is concrete. Once you're finished, your floor should be flat with no deflection greater than 1/8 inch over 6 feet.
Repair Squeaking Floors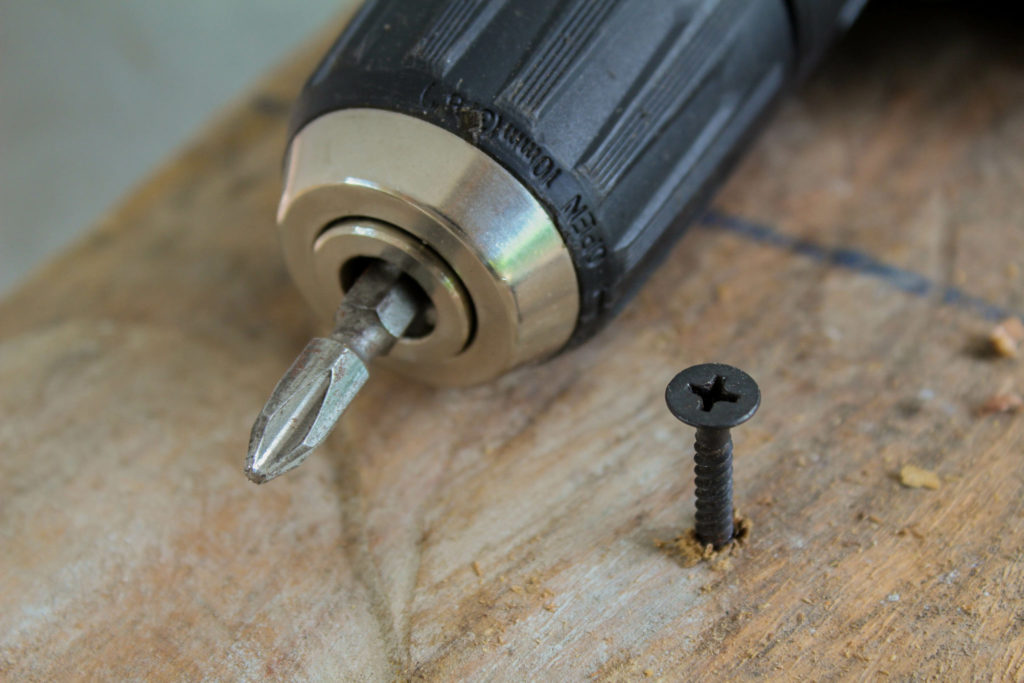 Squeaking floors are caused by loose floors that move as you walk over them. While a squeaking floor can be one of life's little annoyances, it rarely signals a structural problem, and now's the perfect time to repair the squeaking floor. The actual sound stems from either loose floor-boards rubbing together or the nails holding down the floor are squeaking as they move in and out of their holes.
Fortunately, squeaky floors can be as easy to fix as they are to find. The solution is to secure the subfloor to the floor joists below. As nails can loosen over time, drive hardened drywall screws in front of every nail in the floor, particularly near the seams. You can drive this type of screw in easily using a cordless drill with a screwdriver tip. Screws never come out, so they're a great solution for eliminating future squeaks.
Go Pro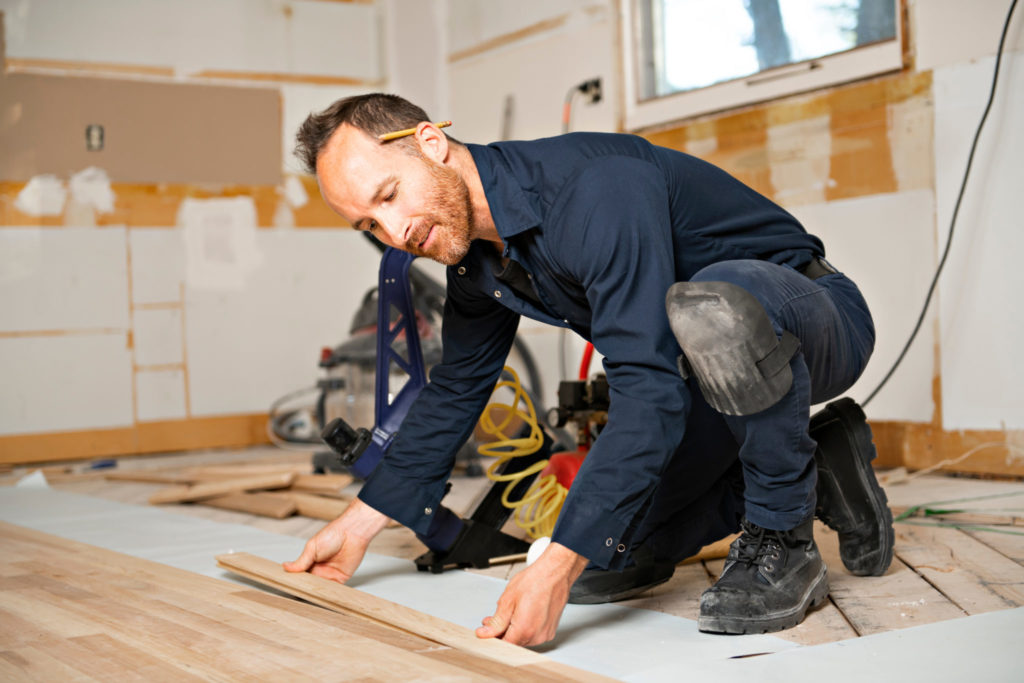 Removing carpet and preparing the surface for new solid surface flooring is not a complicated job, but it may reveal deeper problems that must be addressed. If the steps laid out above are more than you feel comfortable taking on yourself, LL Flooring offers professional installation services that can do the job for you!