There are so many home heating fuel options available to homeowners now. And as cold weather sets in every fall, all of us are likely to experience a cacophony of advertising voices compelling us to choose propane over oil or natural gas over electric. But whether your home heating fuel option is gas, oil, electric, propane, solar or soybeans, the selection will undoubtedly have an impact on both your comfort and your wallet.
Choosing the best home heating fuel is not an easy task. Competing claims of energy savings, convenience, safety, environmental benefits and other factors make it even more challenging. According to U.S. Department of Energy (DOE), the best home heating fuel option for your home depends on a variety of factors including the cost and availability of the fuel, the cost to purchase, maintain and install the heating system and the fuel's impact on the environment. One way to make a comparison is to compare the cost of the fuel. To do this however, you first need to understand how much energy is in the fuel you might be purchasing.
Energy is measured in BTU's which stands for British Thermal Units. One BTU is the amount of energy it takes to raise the temperature of one pound of water one degree Fahrenheit. But since gas is sold in cubic feet, oil is sold in gallons and electricity is sold in kilowatt hours, trying to sort out the details of energy output isn't easy without a calculator in hand and at least a reasonably strong command of arithmetic.
For example, according to the DOE, one million BTU's is the heat equivalent of approximately 7 gallons of heating oil, 293 kilowatt hours of electricity, 976 cubic feet of natural gas or 125 pounds of air-dried wood.
For those of us that are numerically-challenged, here's how the DOE compared fuel costs in a recent fact sheet:
Oil (in medium efficiency central heating system) heat cost = $10.5 per million Btu.
Natural gas in medium efficiency central heating system heat cost = $10.74 per million Btu.
Electric heat pump heat cost = $12.60 per million Btu.
Propane (in medium efficiency central heating system) heat cost = $14.05 per million Btu.
Electric resistance baseboard heat cost = $25.46 per million Btu.
Despite the above, the truth is that for most of us, our home heating fuel options may not be up to us. Since the fuel has to match the heating appliance that was installed in your home, apartment or condo, switching from one fuel to another usually isn't practical. However, there are things that you can do to assure that whatever fuel you purchase; you will be able to squeeze as many of those BTU's out of it as possible.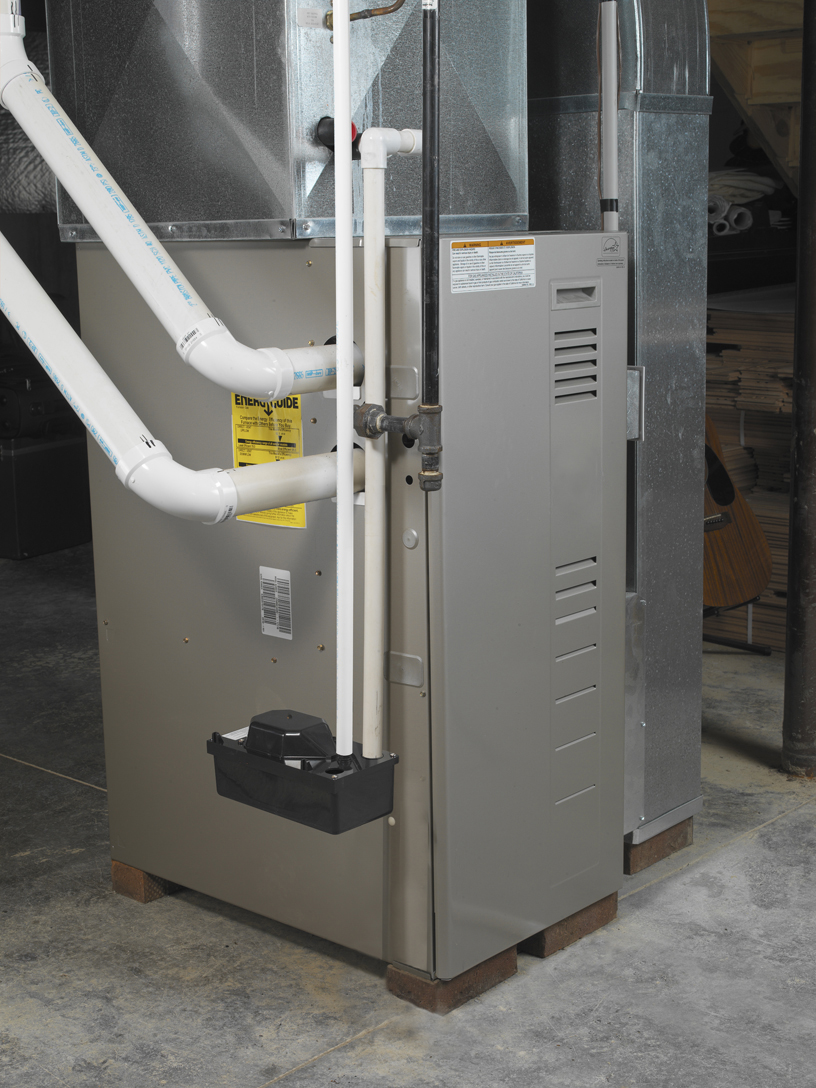 If your home is heated by natural gas, oil or propane, it very important that the heating systems be cleaned and serviced on an annual basis. Just like a car that burns gasoline, furnaces or boilers that run off these petroleum based products must be cleaned and the burners adjusted. If not, combustion deposits that form can build up and lead to break downs or worse, the formation of carbon monoxide.
Electric systems also need care. If your home is heated by a heat pump, basically an air conditioner that can also heat, it too needs to be serviced to make sure it is operating efficiently. If not, the system will need to run longer to do the same job and that drives up energy costs. Above all, the more energy efficient your home is, the less fuel you'll need and the more money you'll save. So before you think about changing heating equipment to save a few BTU's here or there, it's wise to make sure your home is as energy efficient as possible.
Order oil on-line: Besides tightening up your home, there may be other options to cut heating costs. If you heat by oil, or in some cases propane, one such way to join a fuel oil cooperatives. Cooperatives are groups that form to purchase fuel oil in bulk at discounts which are then passed along to end users. Cooperatives have been around for more than 20 years and joining one can result in substantial savings.
More recently, mass merchandisers have joined the fuel selling business. Brian Early, Vice President of Fuel and Automotive Operations for BJ's Wholesale Club, a big box grocery chain headquartered in Massachusetts, says his company offers heating oil to consumers. Through a strategic partnership with PriceEnergy.com, BJ's club members can get an instant quote for a fuel oil purchase and have it delivered to their door. Early says last year his company's prices were 20 to 30 percent below street prices.
To give it a whirl, we logged on to PriceEnergy.com and got an instant estimate on a 250 gallon fuel purchase (which amounts to about half of the capacity of an average 550 gallon in-ground home fuel tank). According to PriceEnergy.com's quote, we would have paid $1.40 per gallon. Since a few calls to local heating dealers brought back quotes of around $1.65 a gallon, we would have secured that oil delivery at a pretty nice discount.
To be fair though, it's important to note that local fuel suppliers also provide lots of service, like an emergency oil delivery on a cold weekend night, that an on-line service might not be available for.
Grow your own: In another effort to lower heating costs, Purdue University, Professor Harry Gibson says future home owners may not have to rely totally on conventionally produced fuel oil to stay warm and comfortable. Gibson, a professor of agriculture and bioengineering, is working with a team of researchers that have discovered soybean oil makes a great heating fuel. For the last two years, researchers have been adding soybean oil to conventional fuel oil with great results.
"Soybean oil can actually burn by itself," says Gibson. "We've tested fuel mixtures of up to 30 percent soybean oil but found that a mixture of 20 percent soybean oil works best. It allows existing oil heating equipment to function perfectly." If Gibson is correct, future oil heat customers could reduce their reliability on fuel oil substantially with no need to change or even update existing heating systems.
Gibson says the team is continuing to experiment now with higher concentrations of soybean oil but thus far it looks like the only change that might be needed to take advantage of the less expensive alternative is to change to nozzle in conventional oil burners to one that runs at a higher efficiency. Nozzle replacement is an inexpensive process that can be easily accomplished by a heating contractor in just a few minutes.
As promising as this may sound, Gibson warns that soybean oil additives are in a demonstration phase now won't be available on the open market for some time yet. The technology works he said, But getting the infrastructure to get it to the home may be more of a challenge.
Self sustaining power possible: In an effort to develop what might possibly be the most convenient way to heat your home and fuel your car at the same time, Honda R & D, a division of Honda Motors, along with Plug Power, Inc of Latham, MA, is working on a joint venture to build a Home Energy Station.
A Home Energy Station is a fuel cell system that provides electricity and heat to a home or business, while also providing hydrogen fuel for a fuel cell vehicle. The product is fueled by natural gas and is expected to be more environmentally friendly than traditional energy devices due to its higher efficiency and lower emissions.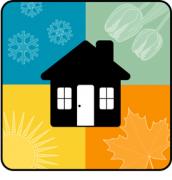 Capable of operating on multiple fuels, such as natural gas, propane and hydrogen, fuel cell systems offer higher efficiency than conventional power generation, little or no pollution, greater flexibility in installation and operation, and might eventually become cost-effective alternatives to existing power sources.
Fries for fuel: Considering America's love affair with French Fries, one of the more interesting fuel options we've found is biodiesel. Biodiesal alternative fuel option for home heating that is gaining in popularity in the U.S. Europe currently uses 1.5 billion gallons of biodiesel annually, primarily in home heating.
Made from American resources including virgin vegetable oils (primarily soybeans) or recycled sources (used cooking oil), biodiesel resources are renewable and include surplus vegetable oils and waste products. In fact, since the beginning of the 21st century, biodiesel has been America's fastest growing fuel because it works better than petroleum in existing diesel engines, cleans the air and supports the domestic farm economy. For more information, visit the web site of the U.S. market leader in biodiesel – World Energy Alternatives – at www.worldenergy.net.
So could eating more French fries really help secure America's energy independence? We're really not sure, but suggest that everyone head out to a local fast food restaurant, order up a big plate of fries – and think about it. When weighing your home heating fuel options, remember to consider price, availability and comfort.