When it comes to saving money and resources, you may be tempted by the new line of high efficiency washing machines offered by most major brands. These washers come with promises to use less hot water and provide more cleaning power, and especially tout cold water washes. You may be debating the effectiveness of cold vs. hot water cycles. You know warm or hot water washes clothes well, but you would love the cost savings of a cold water wash.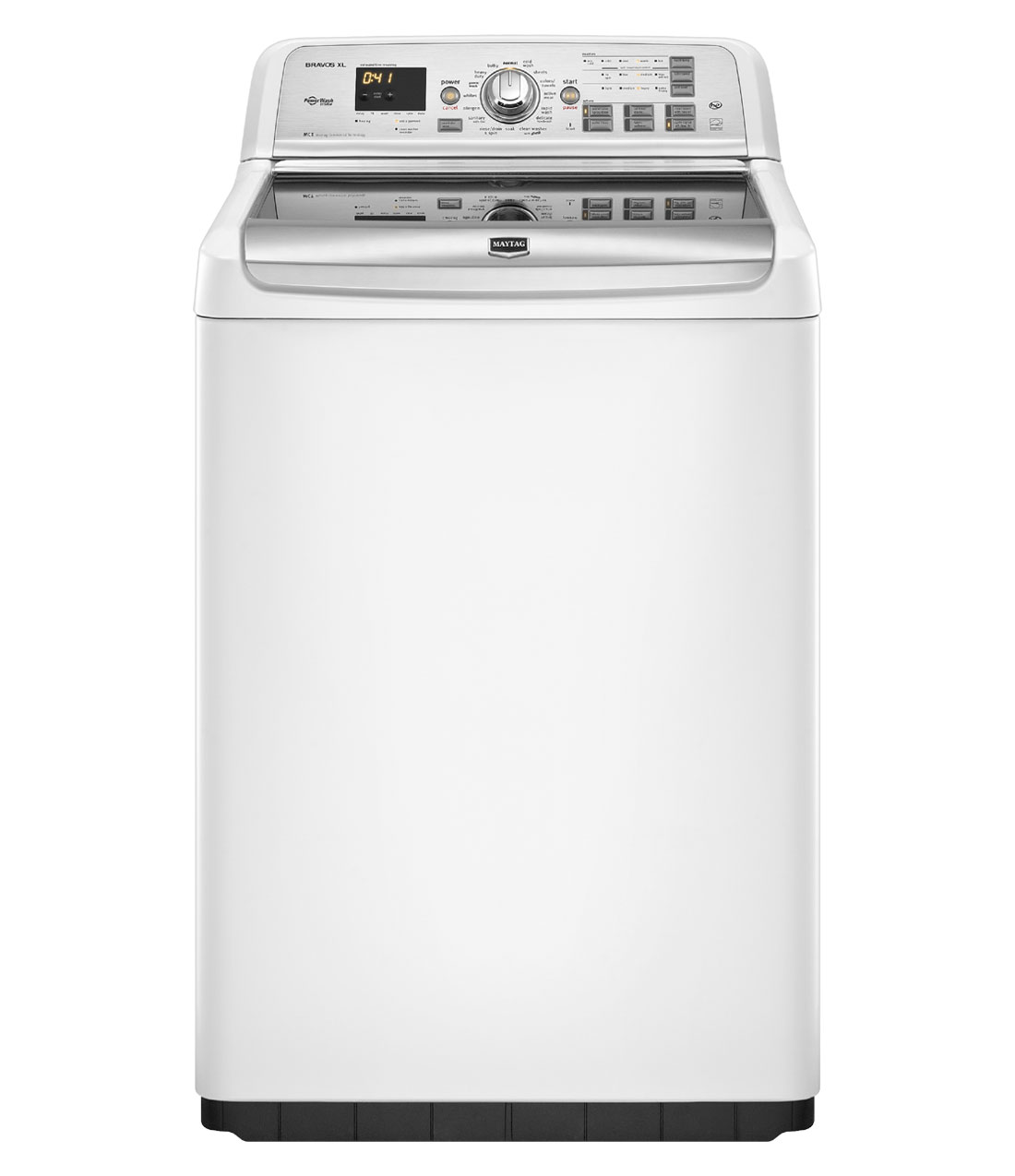 Well rest assured, you can have clean clothes and cost savings at the same time. Modern appliances have come a long way from your grandmother's old wringer washer, and so has the technology inside of them. Cold water wash settings on high efficiency washing machines like the Maytag Bravos XL are now slashing energy costs and helping the planet. By using cold water wash detergent with specially designed enzymes, your clothes can actually get cleaner than ever.
At 4.6 cu. ft., the Maytag Bravos XL is the brand's largest high efficiency capacity top-load washer and the first product on the market with a cycle developed specifically for use with high efficiency cold water detergent. This continues to highlight Maytag brand's long history of laundry innovation and cleaning heritage.
Bravos XL washers and dryers are designed, engineered and assembled in the U.S.A. The washers come with a 10-year limited parts warranty on the motor and stainless steel wash basket.
So take on that end-of-week laundry pile with confidence. You can power through more dirty clothes and still use 76 percent less water and 78 percent less energy in this ENERGY STAR® qualified appliance. Now go enjoy the rest of your weekend!