Imagine having fresh vegetables all year – it's cheaper, healthier, and fresher than buying them at the grocery store. While this sounds ideal,  most of us who live in a 4-season climate don't have the option to grow vegetables in our gardens during the chillier months.  Building or buying a backyard greenhouse can solve that seasonal dilemma by extending the growing season significantly.  Greenhouse gardening can be a very fun project that the whole family can take part in, and enjoy the delicious results of growing your own fresh veggies.  Here's how to get your greenhouse garden adventure started.
Types of Greenhouses
Greenhouses come in many different shapes and sizes and can be bought pre-fabricated or can be built from materials that you can find in home centers, hardware stores or online.
Traditional Greenhouse
This type of structure has walls and a roof made from a see-through material (typically glass, but sometimes plastic or acrylic ). The glass traps heat in the structure while protecting the inside from the elements, like cold, snow and wind. Greenhouses are typically fitted with tables or shelves on which to grow plants. Often, greenhouses are manually heated as well, especially if you live in a colder climate where solar radiation doesn't heat up your greenhouse as much as your plants need. These can be freestanding or attached to your home. Attached greenhouses have the benefit of you not needing to build a fourth wall, but freestanding ones can be great because you can choose a location that gets the most sun in your yard.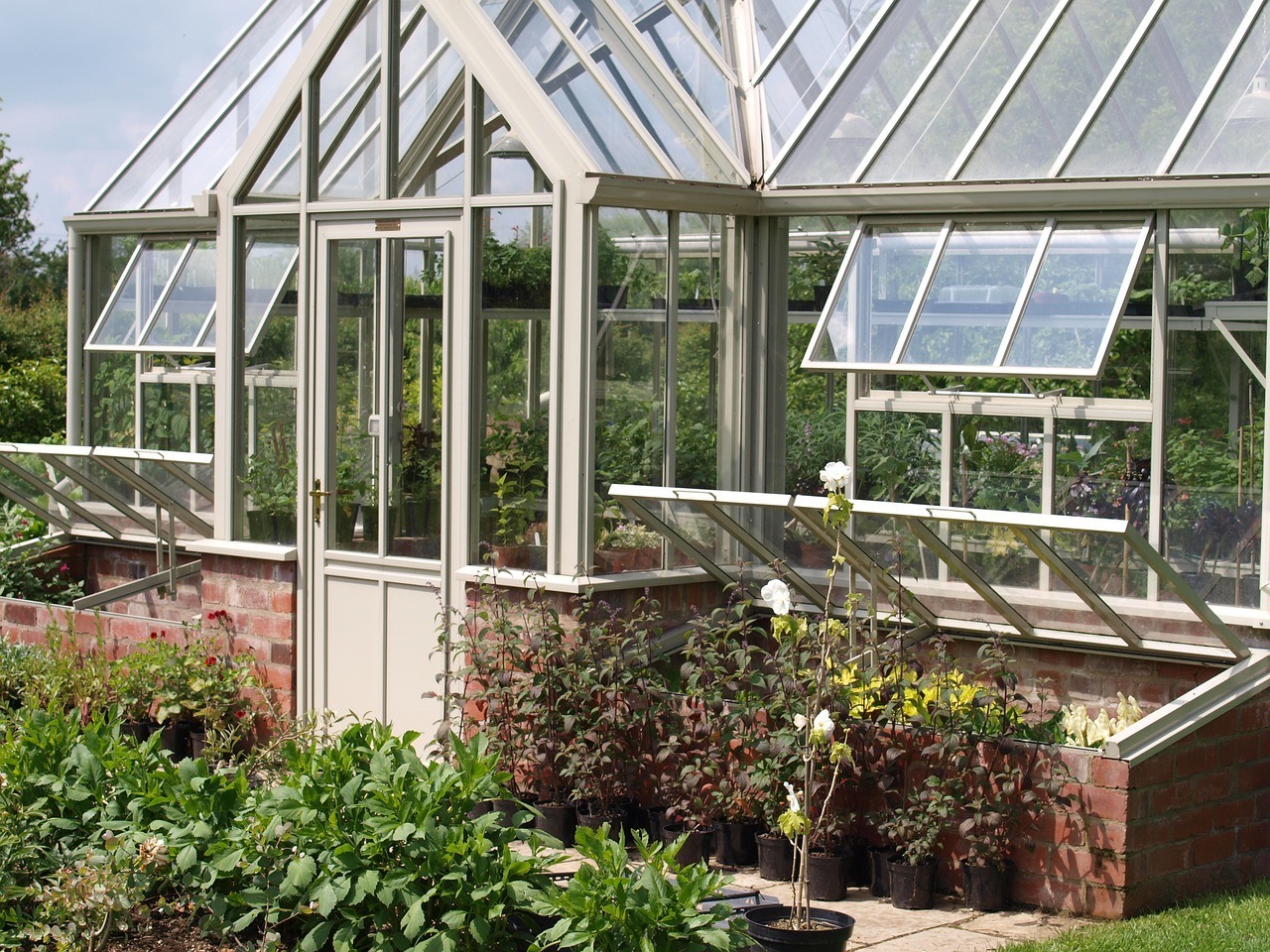 Mini-Greenhouse
These greenhouses are usually portable and can fit into small spaces. They most often come fitted with shelves, so you can use them to start your seedlings earlier in the spring. These are great for people who are on limited budgets or only have a small area to start their garden. Even these small options can add months to your growing season, as they're great for keeping young seedlings safe from harsh weather.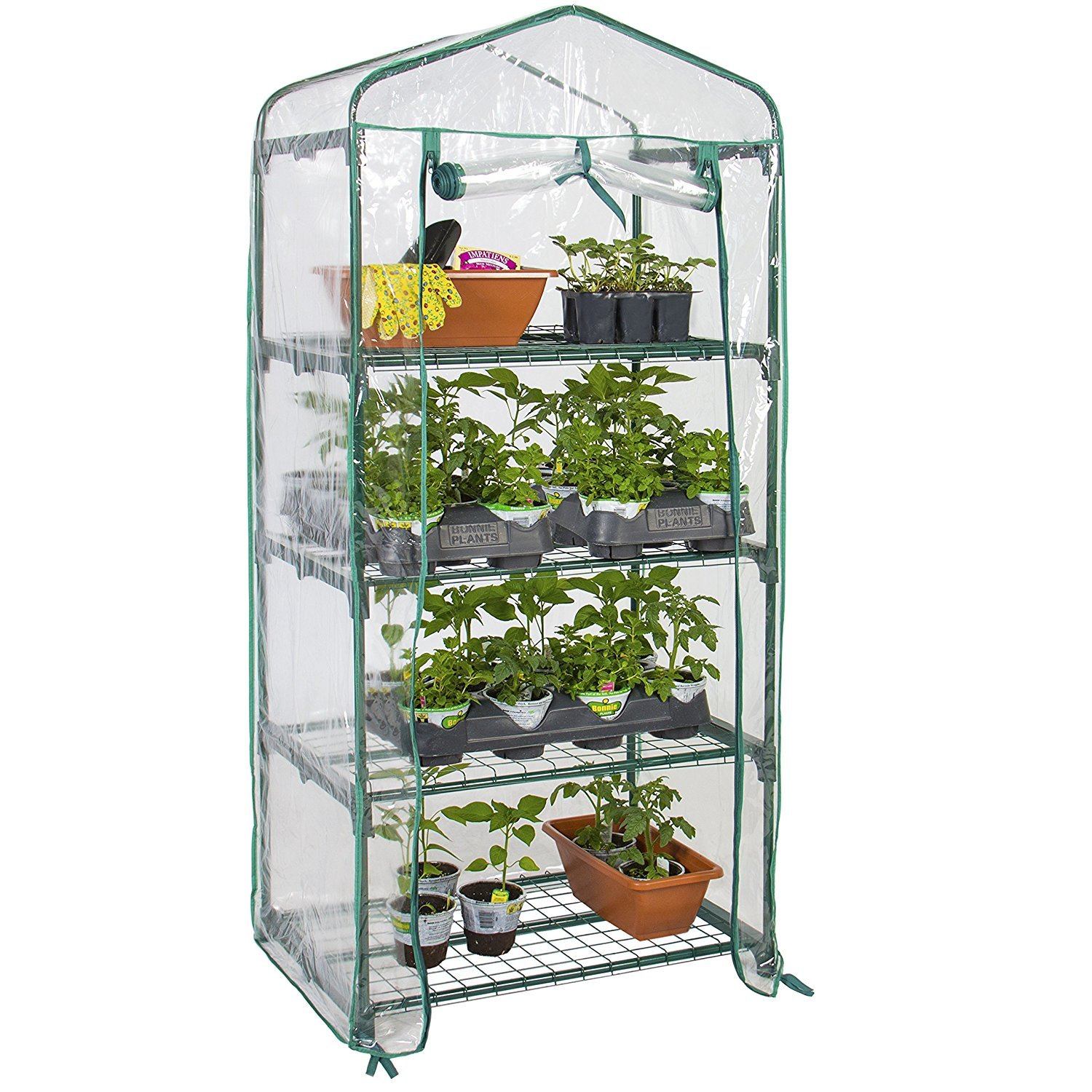 Polytunnels
Polytunnels, also known as hoop houses, are tunnel-shaped coverings are different from traditional greenhouses as they don't rely on manual heating. They simply absorb solar radiation. Hoophouses usually contain raised beds where plants are grown. These options are great if you live in a warmer climate, or want to extend your growing season into the fall or start growing earlier in the spring.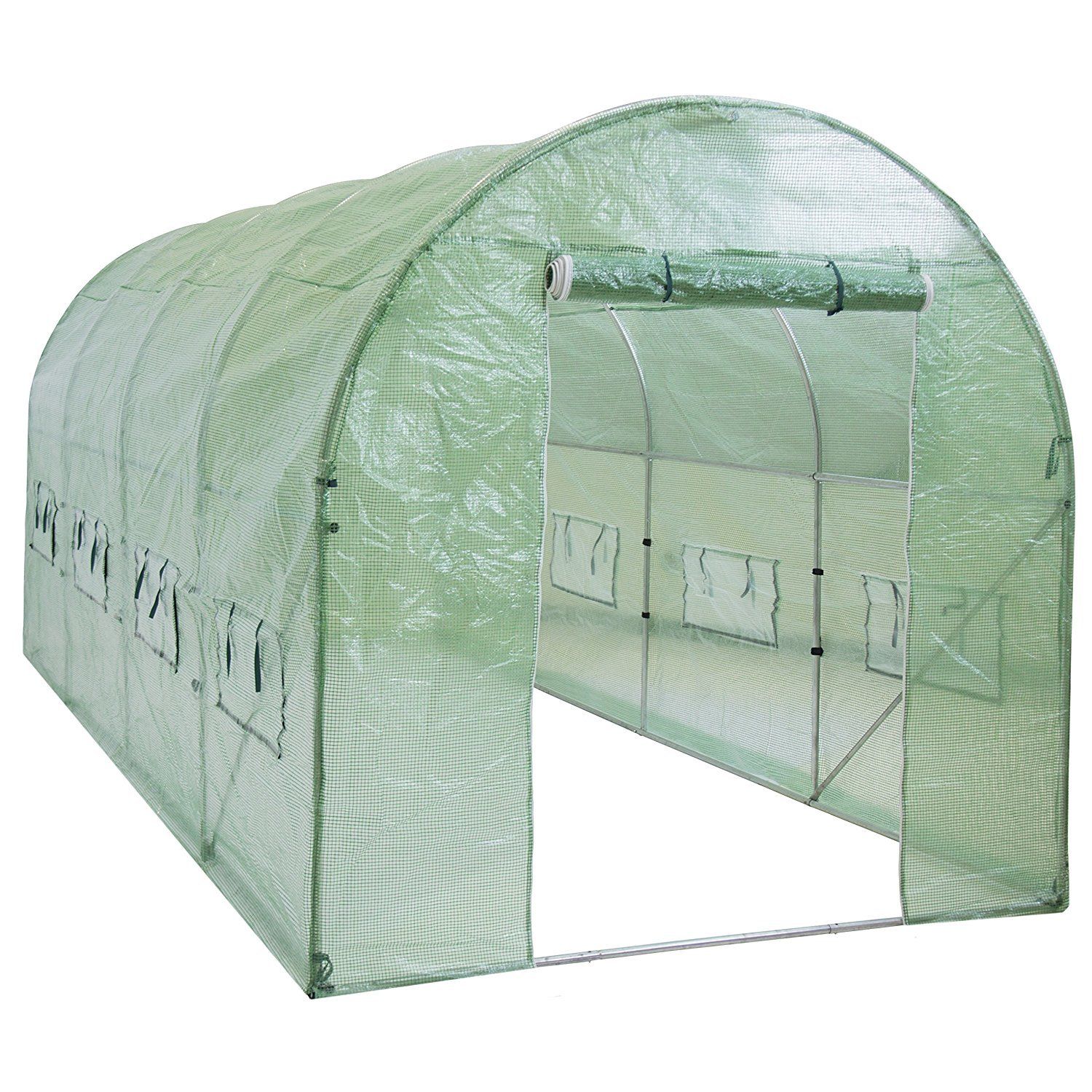 Low tunnels
Low tunnels are a type of polytunnel coverings for plants that can be used as necessary and removed when not needed. These tunnels trap the heat inside, and are great options for when you need to protect your plants from a sudden cold snap or harsh wind.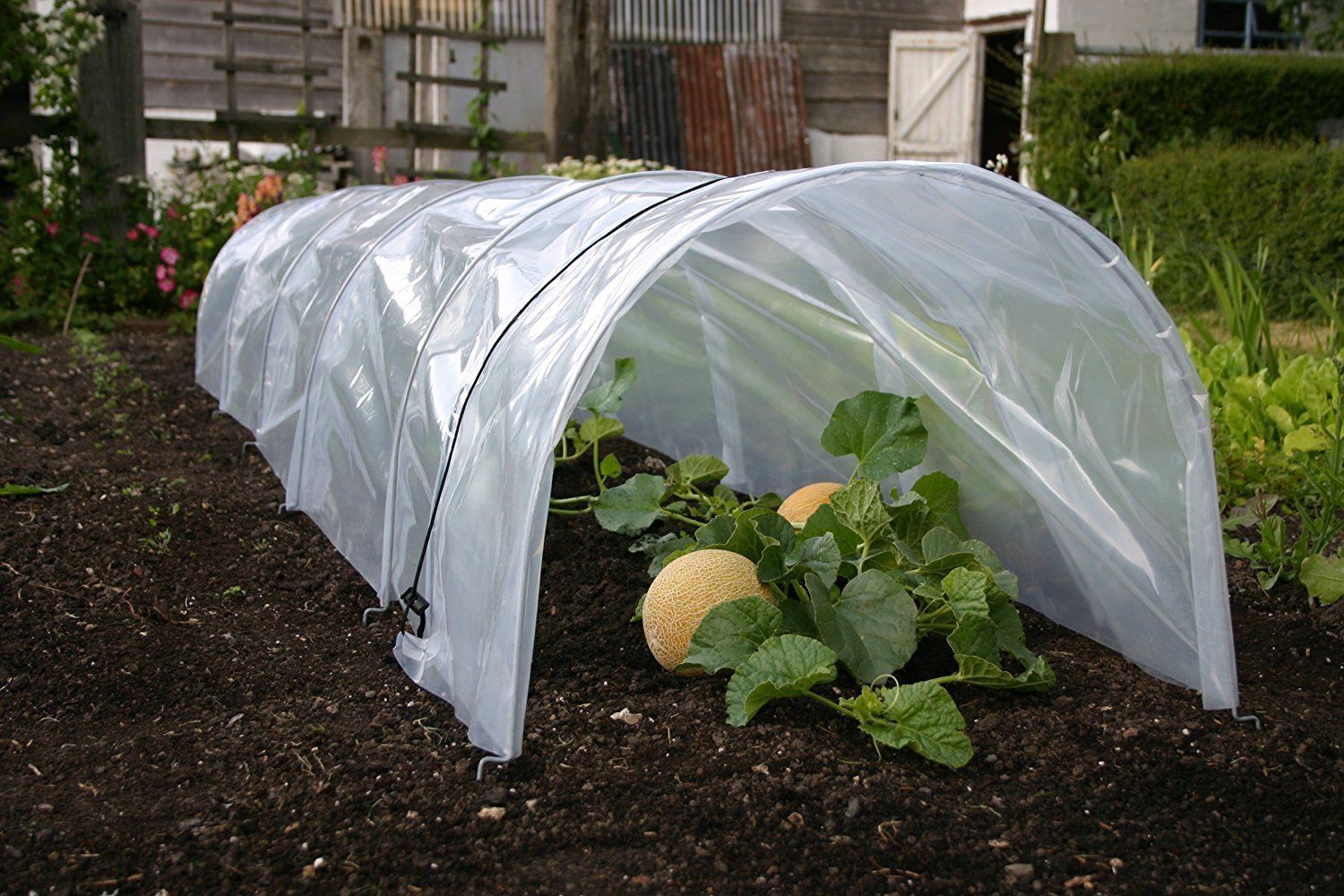 What can you grow in a greenhouse?
Any vegetable that you typically grow outside can also thrive in a greenhouse. If you tend to grow late spring and early summer vegetables, you can start them earlier in a heated greenhouse, so you can have tomatoes, peppers, and cucumbers before your fellow gardeners, and then move them outdoors when the weather improves. In addition, you can grow vegetables like onions, garlic, lettuce, salad greens, peas, or beans all year round. You can even extend the season of late fall vegetables like cabbages. These can grow longer inside of greenhouses, without having to worry about the dropping temperatures killing them off.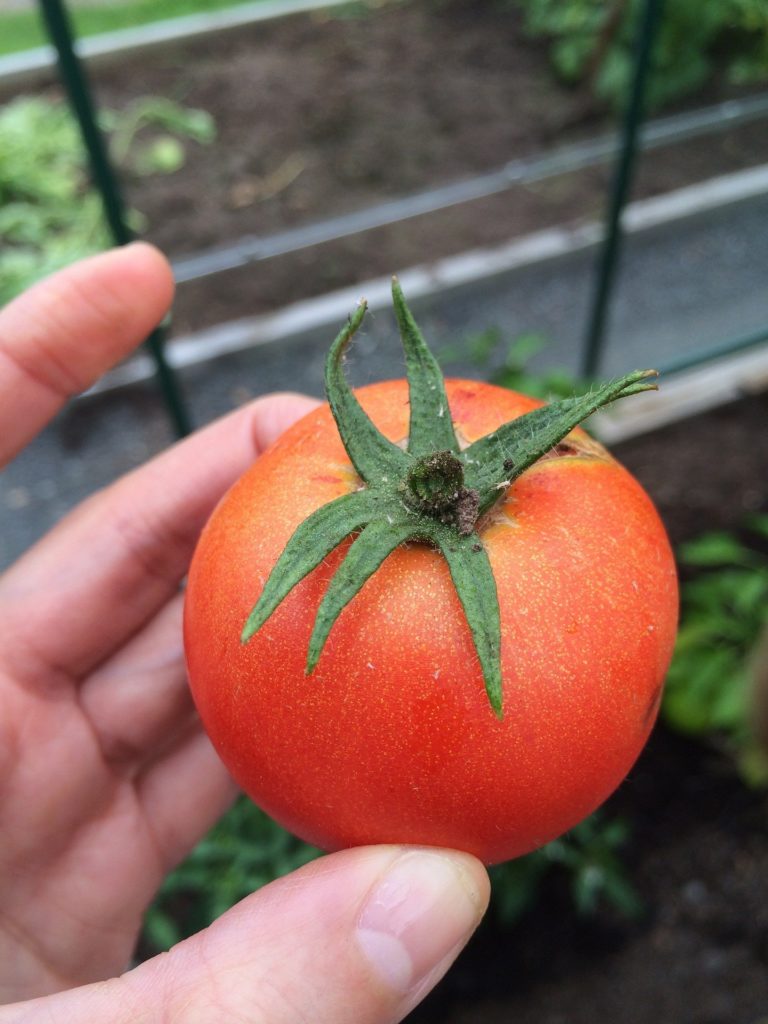 Your greenhouse can be freestanding or attached to your house in a lean-to style. Choose an area that gets a lot of exposure to the sun (at least six hours a day), and where you can quickly hook up water and electricity. Your greenhouse will need ventilation, as it can get too hot for the plants to thrive, along with proper drainage, so the plants don't get waterlogged. Greenhouses can be as small or as large as you have room for, but even small greenhouses can grow tons of delicious produce.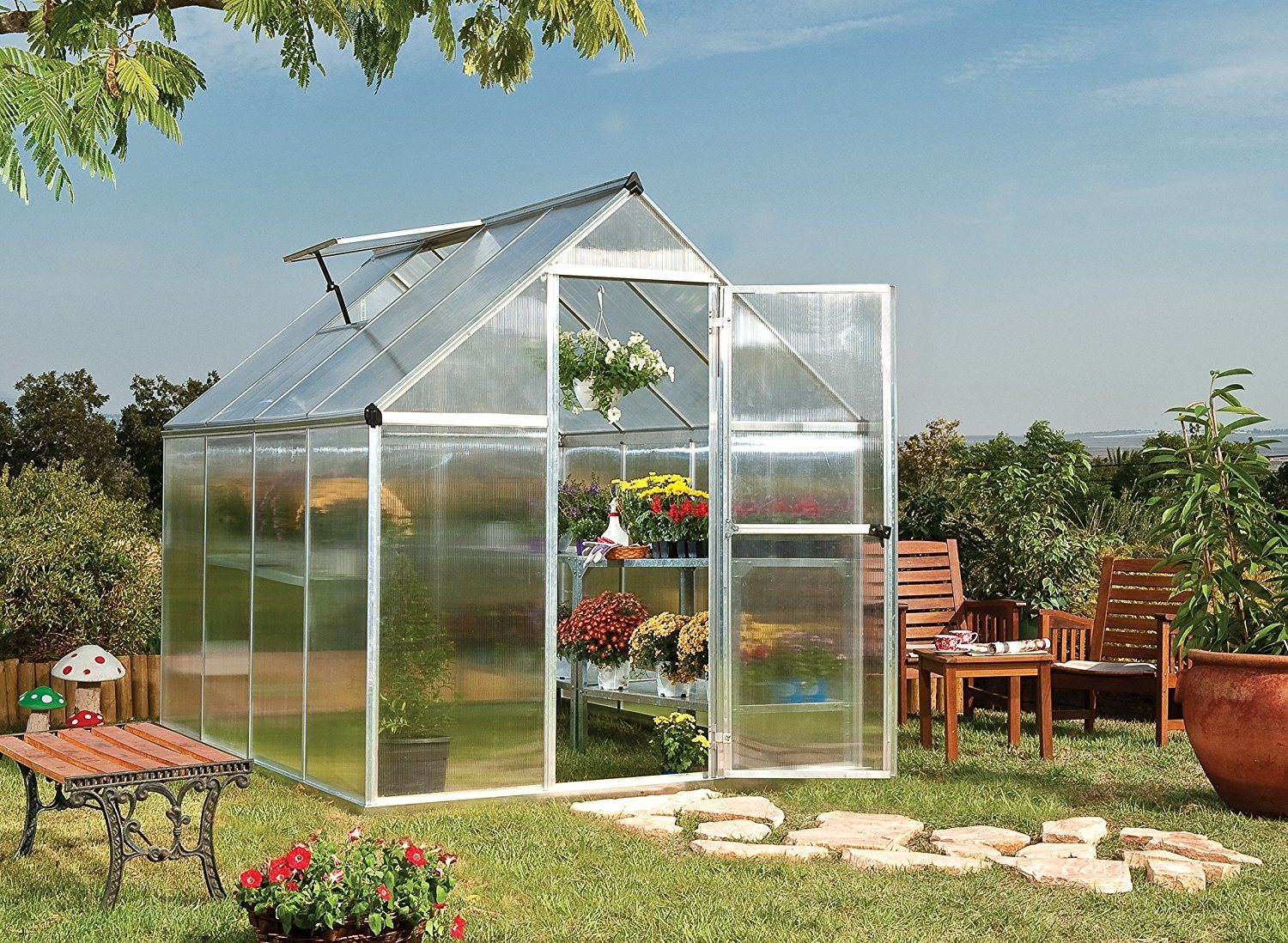 Greenhouses come in many sizes and can fit into any budget. You can order a premade greenhouse, or, if you're feeling crafty, you can make one of your own. For starters, you can try a mini-greenhouse, and eventually move up to something bigger. No matter where you start, it's important to remember that starting your own greenhouse is a fun project and a great investment! With a little hard work, you can grow hundreds of dollars worth of vegetables each year, and not have to rely on your grocery store for produce. In addition, a well-built greenhouse can last for many years, and even increase the value of your home or property.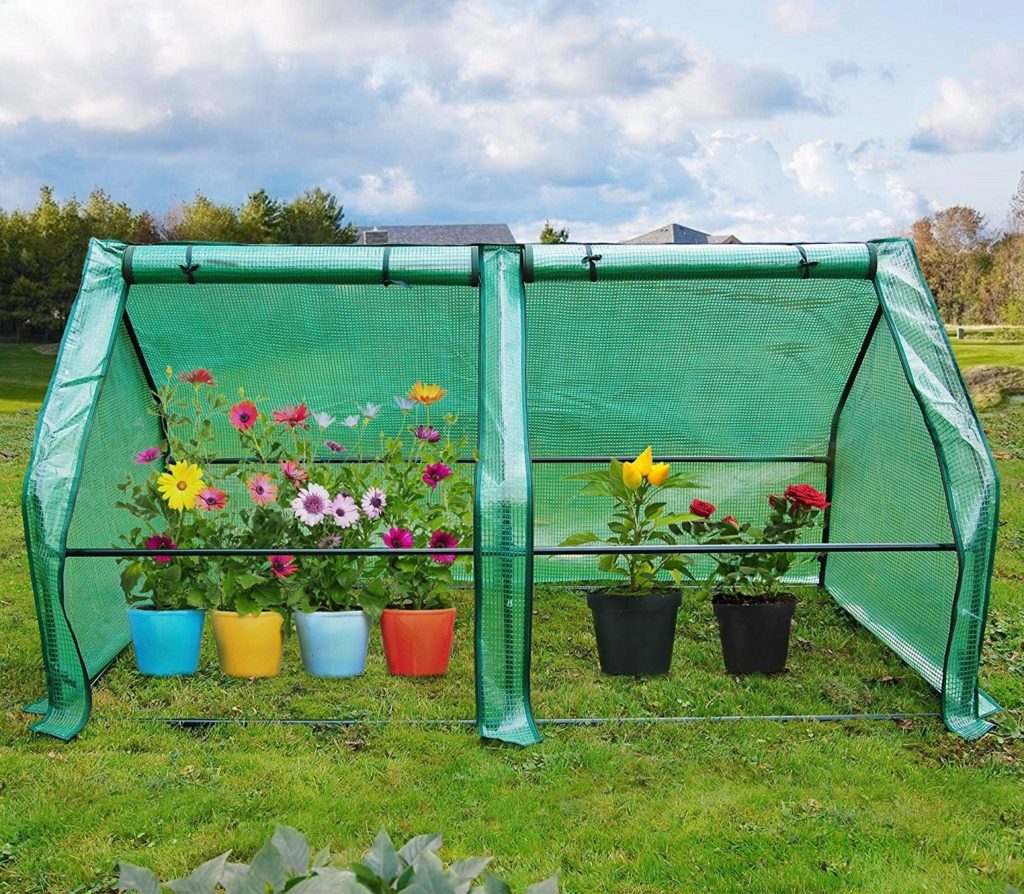 If you find yourself craving fresh vegetables in the dark depths of January or February, a greenhouse may be a great option for you. It's ideal to have a little gardening experience, but anyone who feels passionate about growing fresh, healthy food for themselves and their families can benefit from having a greenhouse.