No matter what the cause, house fires can be devastating for a family, both financially and emotionally. House fires result in more than 2,500 deaths and 12,600 injuries every year in the United States, and the emotional and physical impact to the home can affect families even when no one is hurt. Fortunately, fire damage restoration is an effective option that helps families get back on their feet and back into their houses after a fire.
Understanding how restoration process works can help you or a loved one be better prepared should the unthinkable ever occur.

What to do First
Small fires that can be easily contained are one thing, but a fire that spreads quickly or comes from an indeterminate source can be extremely dangerous for novices to deal with on their own. Call your local emergency services as soon as possible and evacuate everyone in the house, including pets, even if you think you may be able to get the fire under control yourself.
After the fire is out and emergency crews clear, call your insurance company to report smoke and fire damage to the property. An insurance company adjuster will likely be assigned to inspect the property, take photographs and determine the amount of the damage.
The insurance company will eventually offer you a settlement of the damage claims, but don't feel obligated to take whatever is offered. You might consider hiring an independent public adjuster to represent you in the claims process. Public adjusters know insurance policies and laws as well as the insurance companies do. They work on a commission basis, earning a small percentage of the insurance settlement, so they're motivated to find every possible expense – often including many the insurance company adjusters fail to report.
Can I Fix My House Before the Insurance Company Inspects the Fire Damage?
Generally speaking, the fire damage restoration process shouldn't begin until you've gone through the claims process with your insurance company (and you should not agree to any settlement in advance of this) however, the insurance company may offer partial payment to cover necessary expenses such as relocating, or expense to prevent further damage ot the structure. You'll want to be clear that accepting any partial payments won't obligate you to accept the final settlement, and be clear on all those related details before setting a budget for rebuilding and other restoration projects.

Types of Fire Damage Restoration
House fires can result in several different types of damage, each requiring its own form of fire damage restoration. There are some circumstances in which you can do some DIY work as part of these restoration projects, but in general, it's best to let trained professionals handle cleanup and restoration. Fire-damaged homes can pose health hazards even after the flames are extinguished, from falling debris to smoldering material and toxic contaminants. Don't delay in contacting professional restorers if you choose to go this route. The longer you wait, the harder the restoration is.
The types of fire damage that will need to be addressed include the following:
Fire Damage
Fire damage can result from anything that catches on fire in the home, whether it's the walls of the house itself, electrical outlets, furniture, carpets or decorations. No matter what has caught fire, it will be either completely or partially reduced to ash, with some charred remains likely left behind.
Ash can be dangerous to work with, and everything that's been burned or even singed in the house will need to be thrown away, including fire or smoke damaged food. All of this material will need to be cleared out from the home, and in the case of fire-damaged walls and other structural elements, the clear-out process will need to take place under the supervision of qualified construction professionals in the early stages of the fire damage restoration process.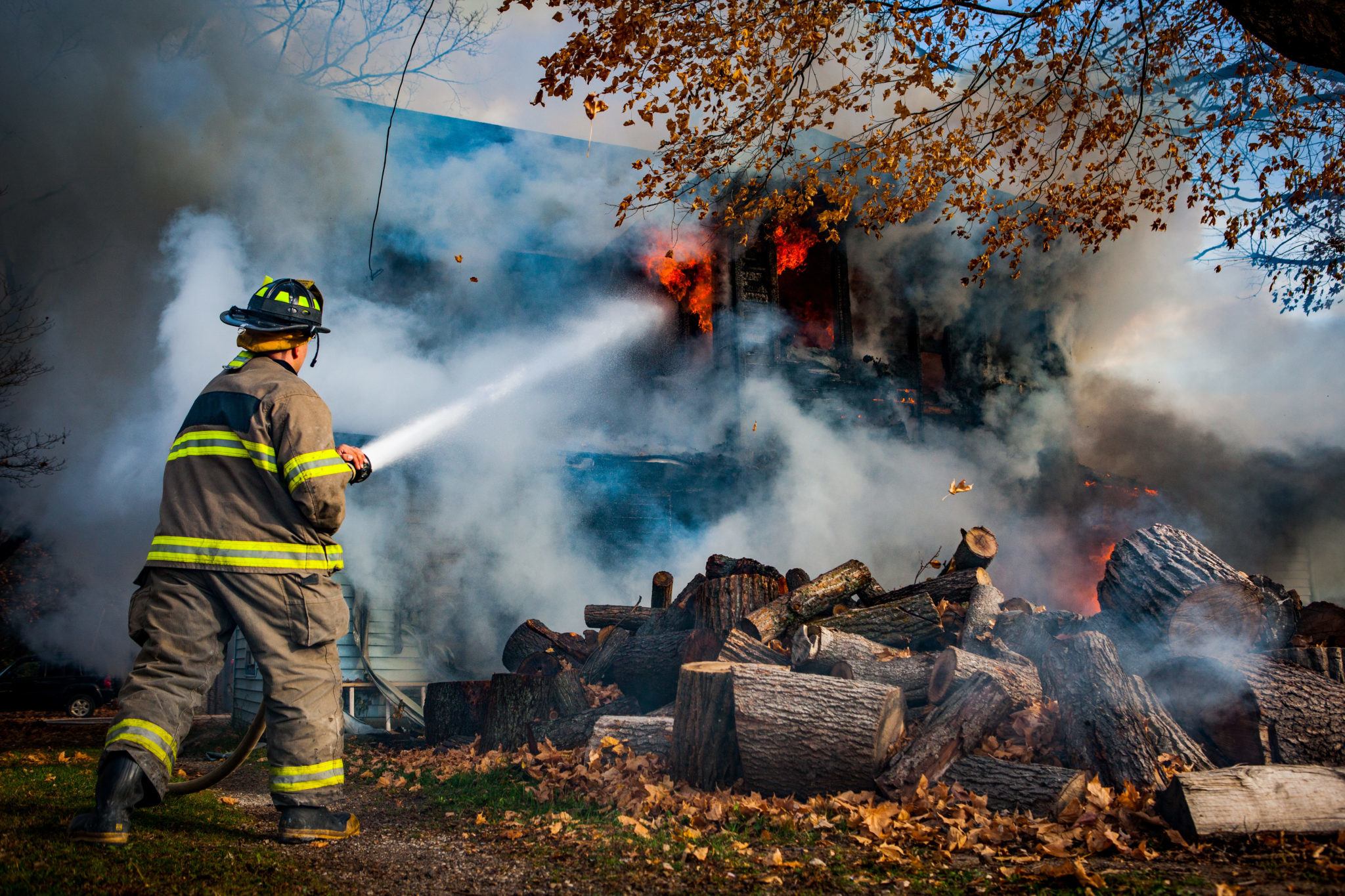 Water Damage
Water damage is a concern when fires are extinguished using water from any source, be it a sprinkler system or fire hose. Some homes also suffer water damage when parts of the house are left exposed in the aftermath and rain or other precipitation is able to encroach into interior areas. Burst plumbing pipes can also cause water damage after a fire.
Mold and mildew are typically the most common issues associated with water damage, but water can also cause drywall and plaster to become soggy and heavy, which may result in falling ceilings or walls. Water-damaged materials may need to be removed and replaced, but in some cases, things like moldy carpets can be saved with thorough professional cleaning. To some extent, mold can be cleaned, however he faster the water is cleaned up, the lower the chance that mold can develop into a bigger problem.

Smoke and Soot Damage
Fires leave behind detritus in the form of ash, but smoke and soot are also major concerns in the aftermath of even a contained house fire. Odor is the primary concern with smoke damage, but soot is a black, greasy byproduct of fire that is hard to clean and spreads easily, much like charcoal does. Smoke damage is of primary concern with textiles such as curtains, upholstery and carpet, and in the walls and HVAC systems of the home.
Professional chemical cleaning is typically necessary to clear out smoky odor and prevent unpleasant reminders of the fire. Soot damage can touch any surface in the house, and it can be removed from textiles using a heavy-duty vacuum and from walls and other hard surfaces using a chemical sponge, both of which are common professional cleaning techniques associated with fire damage restoration.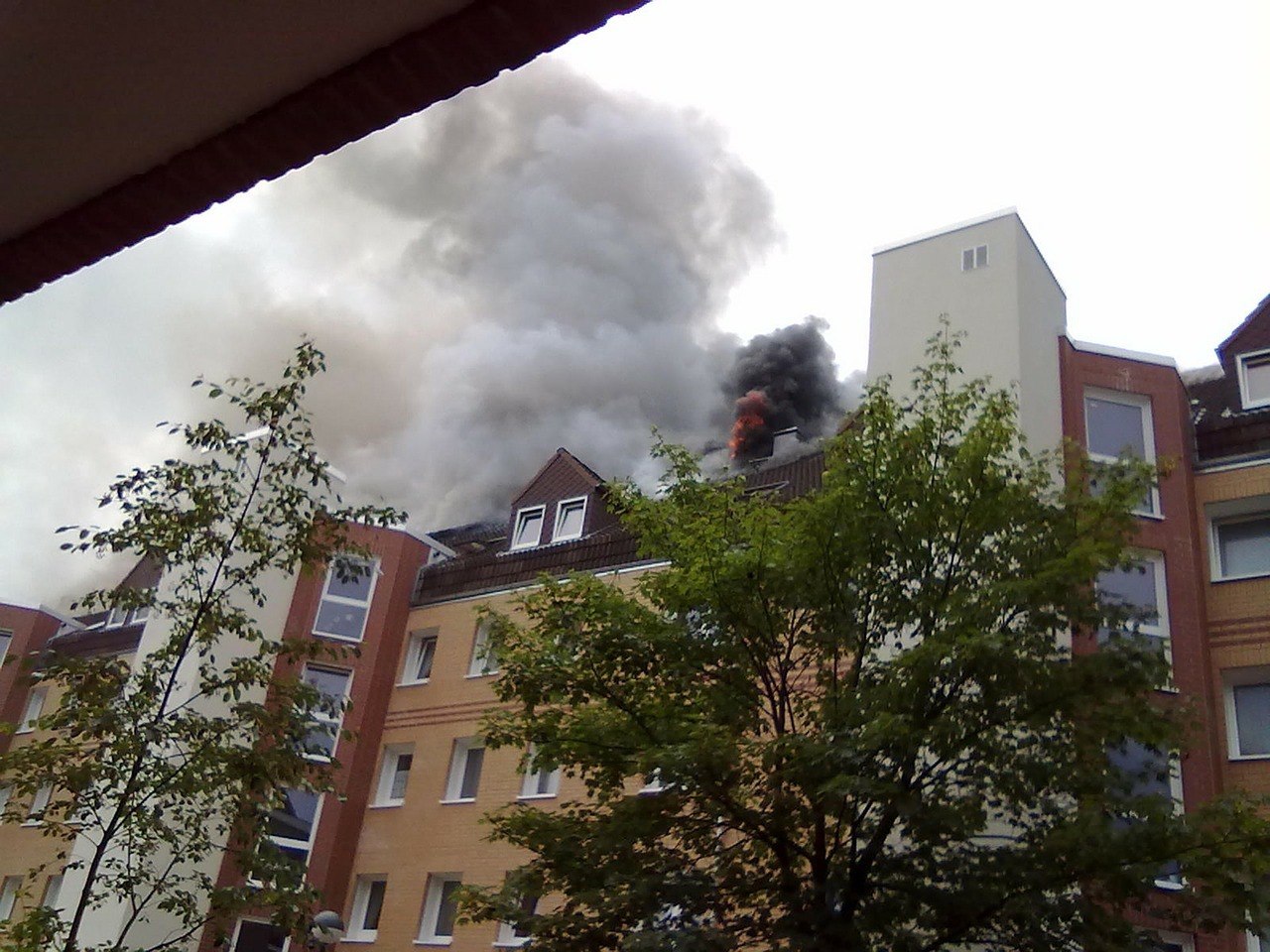 Chemical Damage
Chemical damage can come from two primary sources: chemical fire extinguishers and household chemicals like bleach or ammonia that have leaked from their containers during the fire. Anyone in the home should wear a respirator or dust mask until chemical damage and spills have been properly cleaned or there's a confirmed absence of chemical damage. Gloves should be worn while cleaning up chemical spills and damage as well. This is another restoration duty that should be handled by professionals, but if you choose to clean up chemical damage yourself, wear proper protective gear and do not use chemicals such as chlorine, which can cause a chemical reaction with fire retardants and create toxic gas. Water and detergent are best.

Fire Preparedness
Every homeowner should put effort into preventing fires to avoid the need for restoration in the first place. Install smoke alarms, check them regularly and replace batteries immediately when they go out. You should also have a fire escape plan for your entire family, including pets. Make sure to pay special attention to planning for anyone in the household with mobility restrictions, slow reaction times or other special needs.
Facing Fire Damage Restoration
Of course, preparedness isn't always enough to prevent a house fire. When the worst happens, it's vital to know how to handle the situation. Extinguishing the fire is just the first step on the road to recovery, but now that you know what fire restoration entails, the process should be less confusing and easier to navigate.