October is Energy Awareness Month, so now's a great time to look into making some energy-saving upgrades to your home. Whether your home is old or new, it pays to look for opportunities to reduce your environmental footprint and your energy bills. Today there's a wide variety of modern building products made with lightweight, durable plastics that help improve your home's energy efficiency, contributing to sustainability year-round. In fact, a little bit of plastic can save quite a bit of energy over the life of your home.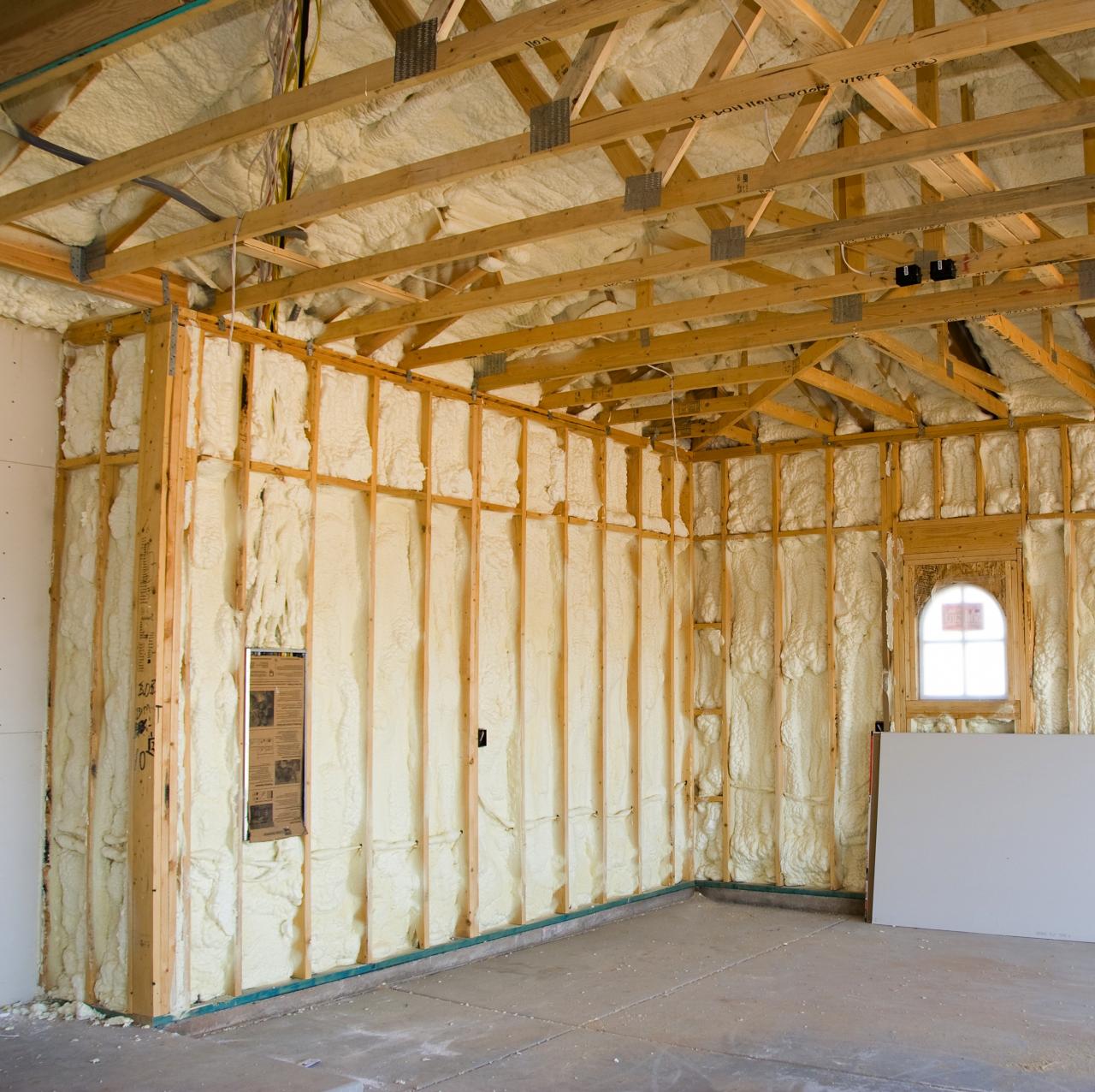 Insulation: Depending on the age and type of existing insulation, you may be able to significantly save on energy bills with the help of energy-efficient insulation made with foam plastics. First consider consulting a qualified home energy auditor to determine what type of insulation upgrades your home can benefit from. And make sure you look into today's modern plastic foam insulation products that can really help save energy and money. These materials help prevent unwanted airflow between the interior and exterior of your home to cut down on wasted energy.
Windows: New, energy-efficient windows with snug-fitting vinyl plastic frames and insulating panes can significantly reduce the energy needed to heat and cool your home. The vinyl plastic frames are durable and resistant to both moisture and humidity, and some are filled with foam plastic insulation to further improve energy efficiency. And they don't need painting. With the right tools and a little savvy, you can install new vinyl windows yourself. Or call in the pros.
Insulating concrete forms (ICFs): This increasingly popular construction system is made by pouring concrete into permanent forms made with expanded polystyrene plastic foam to create foundations and walls. The insulated forms build strong foundations and walls and deliver excellent energy efficiency, with insulation on the inside and outside of the walls. ICFs also offer improved fire resistance, wind resistance, and seismic strength.
Window wells: Getting natural light into a basement can be a challenge. Window wells are an old solution, but here's a twist: Now manufacturers are offering attractive and functional basement window wells made from durable plastics. Made to resemble stone, these window wells have a high-end look, but with the benefits of plastic construction. They're durable, resistant to extreme temperatures, and won't rust or rot. Some models are built to help your family escape the basement in an emergency. Window well covers made with transparent, strong, shatter-resistant polycarbonate plastic not only let in light, but can also help prevent people and critters from falling into the wells.
Synthetic grass: It's not just for football fields and miniature golf anymore. Replacing the average household lawn with a plastic alternative can result in significant savings in water, as well as time and energy spent on lawn mowing, weeding and other maintenance. If you're picturing a green carpet replacing your well-kept Bermuda, it's time to update your idea of what synthetic lawns can be. Thanks to modern plastics such as durable nylon, synthetic lawns are more realistic than ever and available in a variety of styles and grass types. These energy-saving lawns are especially beneficial for homeowners who struggle with weeds, drought, insects, pet spots, critters and the need for constant maintenance.
For more great tips on how plastics can help you contribute to sustainability, visit Plastics Make it Possible®.
To enter to win a $500 gift card to help you improve your home with plastics, click here and leave a comment below answering the following question: What energy-efficient upgrade could you make in your home to lower your energy bill?