Florida had fires, Texas has floods, and hurricanes have hurried up our coast lines. Natural disasters have plagued man since the dawn of time and if you think you're safe – think again. According to the Federal Emergency Management Agency (FEMA), every state in the country has been hit by flooding, fires or destructive high winds and 41 states have a significant earthquake hazard.
So how can disaster preparedness help your home? Plenty! Advanced planning and natural disaster protection can make recovery from a natural disaster much easier. Here's where to start:
Home help
Newer homes are more disaster-resistant, thanks to modern building codes. However, if your house is more than a few years old, you can still reduce your risk of losing it should a natural disaster occur:
Hurricane Tie-Downs. Roofs often go first in severe storms. Simple metal straps can keep roof rafters tied to the top wall of the house and prevent uplift during high winds and help prevent hurricane damage. Straps can also secure walls to floors and keep floors tied tight to foundations.
Garage Doors. More homes are "blown-up" in storms then "blown-down". The reason? Weak garage doors are often blown into the house during a storm. When this happens, wind pressure fills the house with air and causes severe damage. Investing in a sturdy garage door makes sense. For a quick reinforcement, secure two 2×4's across the inside of the garage door by attaching them to the side jambs of the garage door opening in the exterior wall.
Foundation Bolts. These cost around $2 each and can save thousands of dollars worth of damage if high winds, floods or earthquakes try to force a house off its foundation.
Sewer Back-Flow Valves. Installing sewer back-flow valves can prevent dangerous, unsanitary, conditions caused by municipal sewer backups during severe flooding.
Appliance Strapping. Water heaters, fuel tanks and appliances that fall or spill during an earthquake or flood can cause contamination and fires. Special strapping is available to secure these components and prevent falling.
Hiring a building inspection professional to conduct a pre-disaster check of your home is a good way to uncover simple repairs that could save your house from serious damage and ensure disaster preparedness for your home. In fact, the American Society of Home Inspectors (ASHI), has forged agreements with major insurance companies so homeowners can receive discounts on insurance if an ASHI certified inspectors deems it safe.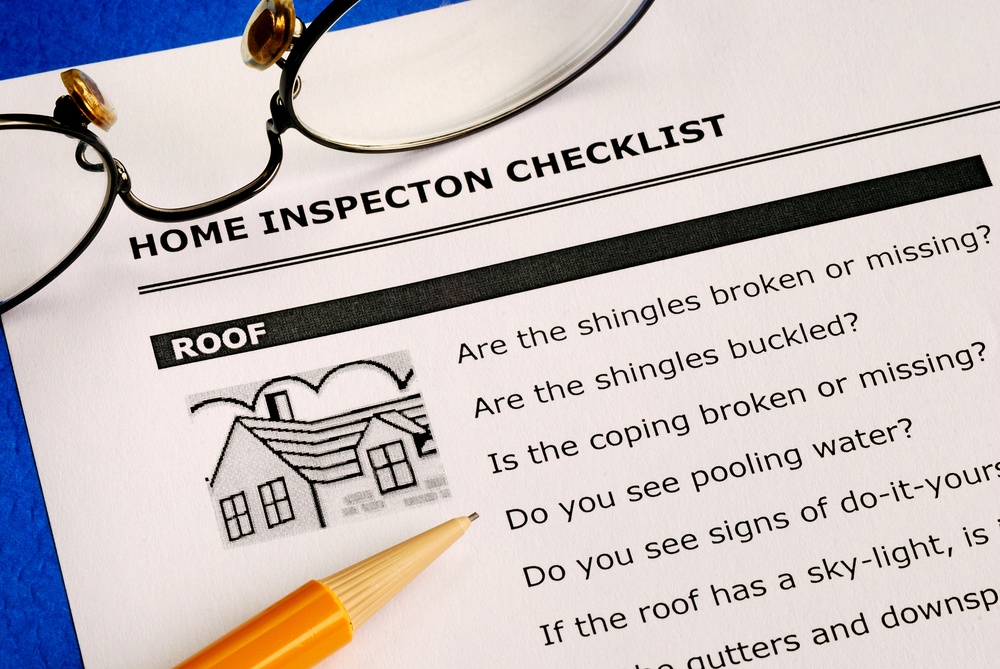 Document your contents
Should a natural disaster strike, an accurate inventory of your home's contents is a critical first step to getting back on your feet. An easy way to do this is to video each room of your home, making sure to open every drawer and closet. This reminds you just what your home had in it if you need to file a claim. Several computer software programs can also help you record your home's contents. One of the best is "Home Inventory", part of the popular home accounting software Quicken 98. This well designed program allows you to complete a comprehensive inventory in about an hour. It also records the value of each item and allows you to create claim reports for submission to your insurance carrier.
Store stuff safely
It's important to store the inventory safely so the records can't be destroyed in the very natural disaster you're trying to protect against. In fact, keep all your important records off-site in a safe deposit box, or at least in a fire-proof box. Remember, if you're storing video tape or computer discs, you can not use a typical fire-proof safe. Fire-proof safes keep paper from burning but film and tape melt at a much lower temperature. To protect them, you'll need a special type of fire-proof box called a "media safe".
Check insurance
Floods, the most common form of natural disaster, are not covered by homeowners insurance policies. However, flood insurance is available through the government-backed National Flood Insurance Program. In addition, ask your agent if you would qualify for the newly implemented Increased Cost of Compliance (ICC) coverage. ICC coverage is available to homeowners in high-risk areas and pays up to $15,000 for improvements to make homes less susceptible to flooding and a key to your disaster preparedness.
After the storm – check for damage
Following a natural disaster, it's important to inspect your home carefully. Obvious damage, like a broken window, is easy to spot. But if you don't look closely, little problems could be missed and develop into big repair bills later:
Foundation Failures. Heavy accumulations of water can cause house foundations to weaken and fail. Look along both outdoor and indoor walls for any areas that may be cracked or bulging.
Flooded Fixtures. Replace any electrical component (like an outlet, appliance or furnace) that has been below flood waters.
Basement Blues – Severe weather can turn even the driest basement into an indoor swimming pool. Remove damaged belongings and dry the basement with fans.
Windward Woes. Winter winds can rip through the outer skin of your house and cause damage in many areas. Examine every side of your house from the ground. Check for loose siding, metal trim and loose soffits. If parts are loose or missing – leaks can develop.
Cleaning Up. Use a good quality disinfectant on all surfaces. Flood waters can be contaminated with all sorts of bacteria.
Avoid storm chasers
If your home needs repairs to protect against a natural disaster, or after a natural disaster has occurred, be cautious when selecting contractors. Fly-by-night contractors sometimes spend hurricane season as "storm chasers", running from job to job promising emergency repairs and then disappearing with your deposit money before any work is completed.