The average price for a new home in the U.S. comes in at a hefty $376,000. Tiny homes (aka homes that are typically less than 400 square feet) are another story. While it's hard to pin down a number because most are custom-made, many spend less than $80,000 on their teeny homes.
But transitioning to tiny living isn't always an easy affair. Here are four important things to consider before jumping head first into extreme downsizing. (Your wallet will thank you.)
Your Tiny Home Needs to Follow Local Laws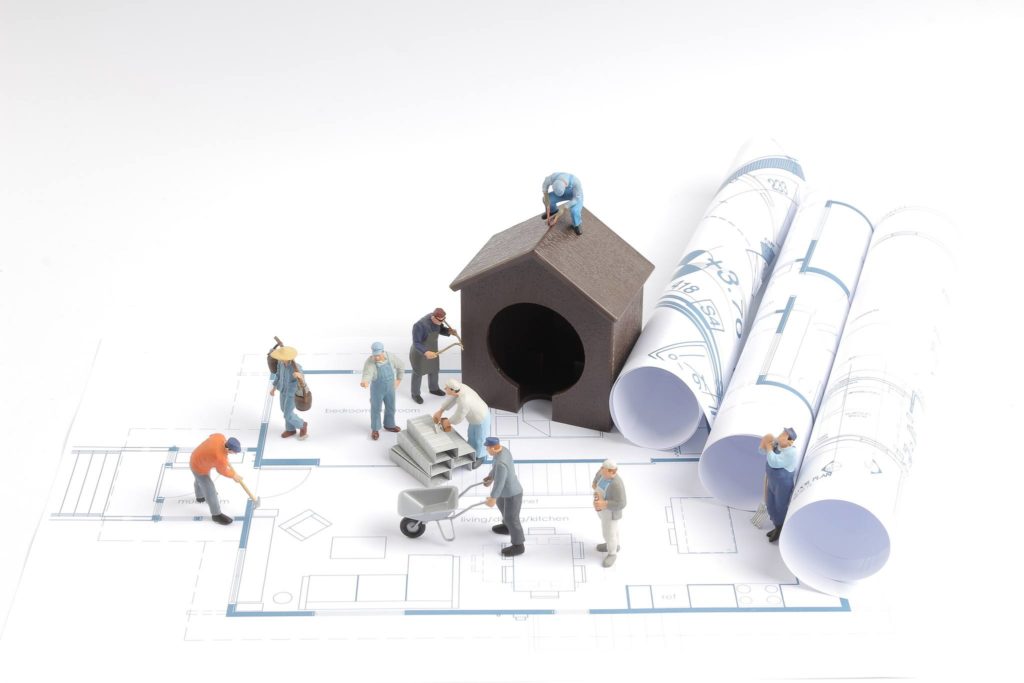 Before you sell off your stuff and commit to tiny living, be sure to read up on your local building codes and zoning regulations. Doing this research on the front end could save you a good chunk of time and money by preventing you from accidentally building something that isn't up to code. If you go forward without an experienced builder and the proper permits, you could find yourself in hot water. This is due largely in part to the fact that many states don't have clear-cut laws when it comes to building a tiny home.
"In most states, you don't even have to have a contractor's license to build them," said Darrell Grenz, founder of Darrell Grenz Insurance Agency, an Oregon-based company that specializes in insuring tiny homes. "A lot of people have built one and are now calling themselves professionals, so you really have to see the quality of their work and vet them out."
Are you planning on building on a foundation and living in your tiny home full time, or putting it on wheels and traveling from state to state? It's a big question that impacts which zoning permits you'll need, as well as your insurance options. (More on this shortly.) The bottom line is to familiarize yourself with your local laws.
North Carolina, for example, is one of the most lenient states in terms of size requirements. A tiny home here only needs to be 150 square feet to qualify for a permit. However, you will be required to add on an additional 100 square feet of space for each additional occupant who lives there.
Insurance is Tricky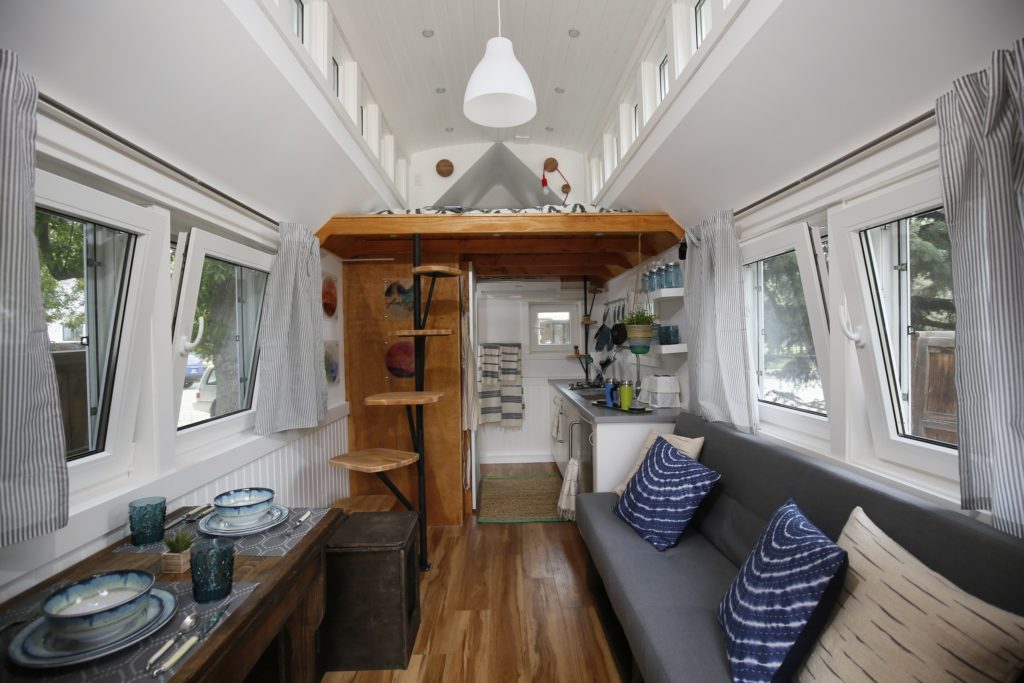 In North Carolina, a state with some of the lowest tiny-home size requirements, homeowners pay an average of $984 per year for home insurance. Comparatively, a 150 square foot manufactured home may only cost $632 to insure. While more affordable, insuring a tiny home is nowhere near as straightforward as a traditional house.
"In a word: it's complicated," said Eric Cioppa, president and superintendent of the Maine Bureau of Insurance and spokesperson for the National Association of Insurance Commissioners. "They really need to talk to an insurance agent, in my opinion, and get some advice because so many things depend on where you are and what you're using the tiny home for."
The latter particularly important for getting the right coverage. More and more insurance carriers that are starting to offer coverage are doing so for stationary dwellings, according to Grenz. Tiny houses on wheels may qualify as mobile or manufactured homes and recreational vehicles, which will change the type of insurance policy needed. The tricky thing here is that in order to qualify for RV insurance, many insurers require that the structure be certified by the National Organization of Alternative Housing or the Recreational Vehicle Industry Association. Also RV insurance costs 59% more on average than that for a manufactured home.
Another thing that complicates matters is if you're financing your tiny house. Most lenders are financing tiny homes with RV loans, according to Grenz. But if your tiny home doesn't qualify for RV insurance, you may be stuck between a rock and a hard place.
"Basically, banking hasn't caught up with the industry," he said.

Your tiny home's size, function and builder are what impact your insurance options the most.
Tiny House Parking May be a Challenge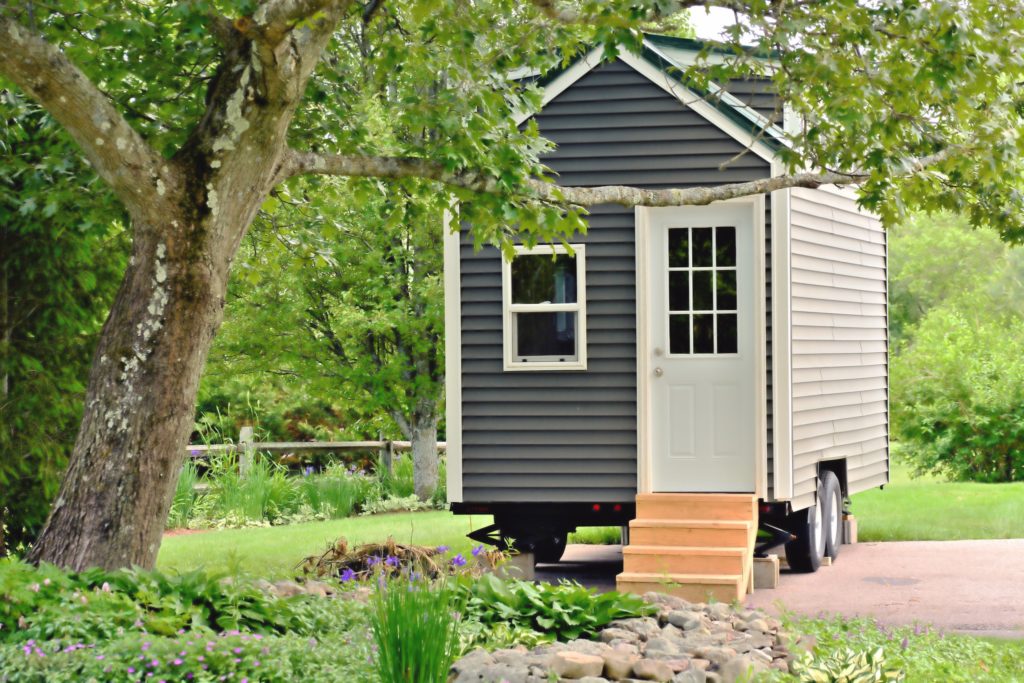 Mobile tiny homeowners no doubt need a place to park their residence. This typically requires access to utility hookups, unless you've got solar panels, dry-flush toilets, water tanks and the like. Enter the parking problem. RV parks are one option, assuming there's availability. Other tiny homeowners opt for renting from landowners with outdoor space to spare or privately-owned businesses, lest they end up living illegally in a far-flung parking lot.
Again, zoning laws vary from place to place. If you plan on building a tiny home you can take on the go, online resources may help connect you with landowners looking for renters.
Transitioning to Tiny Living Isn't Always Easy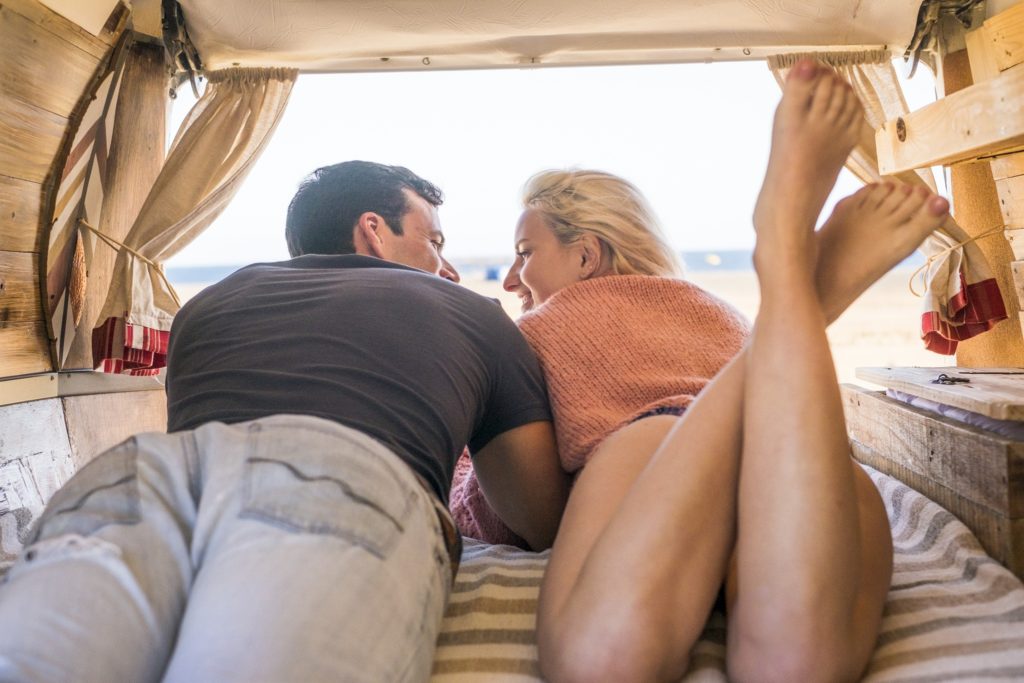 Aside from the business of building, insuring and parking your tiny home, tiny living itself is another big consideration. Extreme downsizing may seem like a romantic notion, but going from a two-bedroom condo to less than 500 square feet might be a shock to the system. There are also financial details to contend with.
When was the last time you saw tiny appliances for sale at your local hardware store? The truth is that teeny ovens, refrigerators and toilets are usually custom-made — and, in turn, pricier. It isn't uncommon to spend upward of $1,000 on a 24-inch compact washing machine.
Another question to ask yourself is if you plan on going all in with the minimalist lifestyle. If not, will you have to pay for storage to hold the belongings that won't fit in your tiny home? On average, a climate-controlled, 10×15 storage unit costs somewhere between $115 and $150 a month.
Some Parting Thoughts
Are you sold on the tiny house movement? For many, it's a fulfilling lifestyle that embraces minimalism and stress-free living. But like anything else, it doesn't come without some drawbacks to consider — chief among them are designing, building, insuring and parking your tiny home.