Having reliable portable power can be handy whether you're at the beach, tailgate or construction site. Caterpillar is expanding its Home and Outdoor Power product with its latest innovation, the CAT INV2000 portable inverter generator. Inverter technology is a first in Caterpillar's long history of power generation.
Caterpillar designed the CAT INV2000 with consumer-friendly features, like an easy start switch, along with professional performance and of course safety features (OSHA compliant GFCI). Cat Inverter Generators are ideal for those that want the comforts and simplicity of a consumer product, but the performance and build of a professional inverter.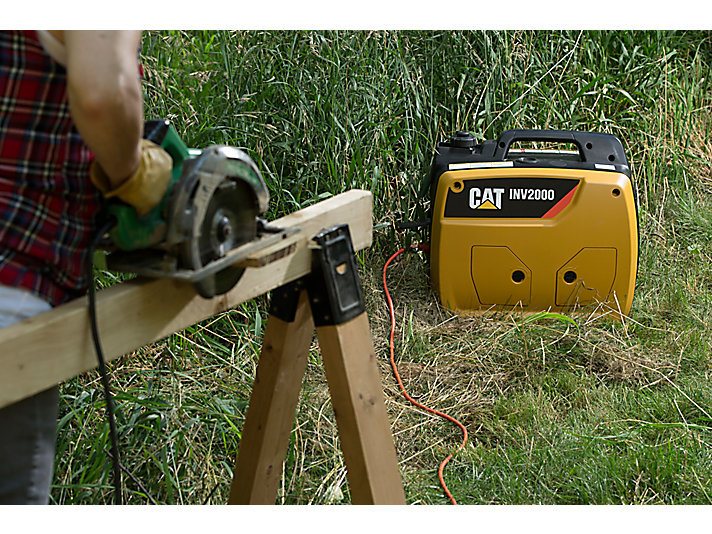 Caterpillar also offers a parallel kit, which enables users to connect two INV2000 units together, to double the power output.
Performance The INV2000 produces 1800 watts running, (which is about 12.5% more power than the leading competitive models) and 2250 watts starting. That's enough to power your camping essentials, along with your small or mid-sized power tools. And if you are looking for a generator that produces minimal noise, this is the way to go. The noise levels are competitive in the product category – 53-62-dBA. In other words, this generator basically generates a barely-there white noise in most environments.
Effortless Maintenance
Aside from its flawless performance, Caterpillar has solved many of the common issues that come along with generator maintenance. The INV2000 comes equipped with dual access doors (as opposed to a single door) on the side of the inverter. This is made to provide much easier access to your basic maintenance needs. Another amazing feature is the custom oil fill design with threaded oil funneling. This enables a completely dripless oil filling and draining to help prevent those unwarranted messes.
Long, Reliable Run-Time
The INV2000 is built with a fuel efficient 79.7 cc overhead valve (OHV) engine that is EPA certified to last 20% longer than leading competitive models. Engine Smart Control mode adjusts the power output to automatically control fuel consumption and noise based on load, giving users a generous 6 hours of continuous run time on one tank of fuel (at 50 percent load).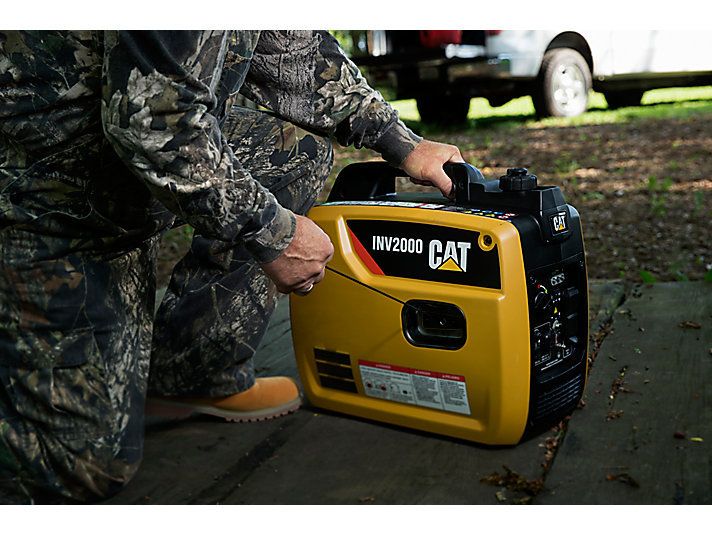 The last thing you want after your power goes out in a storm is for your generator to also run out of fuel in a short amount of time. The INV2000 is built with a fuel efficient 79.7 cc overhead valve engine that is EPA certified to last 20% longer than the competing models.
The MSRP for The INV2000 runs about $749.99 (USD) and $1,049.99 (CAD). You can find this amazing product in many home improvement stores such as Lowes, Ace Hardware, and local CAT Dealers. The CAT INV2000 Portable Generator is available in both US and Canada.