Worried about condensation leading to mold and mildew in high-humidity areas of your home, such as your bathroom or basement? You can manage humidity levels and gain peace of mind with the Leviton Humidity Sensor and Fan Control.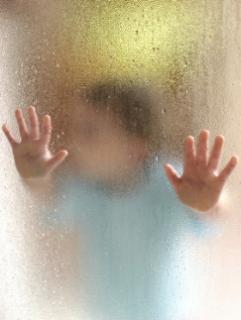 This device automatically detects excess humidity in a room and responds by turning on the ventilation fan. The sensor continues to monitor the air and automatically turns the fan off when the humidity has dropped to an acceptable level. The Humidity Sensor and Fan Control features user-friendly settings for customized control to suit the specific ventilation needs of a room.
This device allows users to set the minimum humidity level at which the fan will automatically run. In addition to Automatic Humidity Control Mode, it can be manually operated to address immediate ventilation needs. Just press the fan icon, and the fan will run for 10 minutes (the time period can be adjusted) and automatically turn off. If humidity levels change, the sensor will shift into automatic mode and time out accordingly.
Air Cycle Mode is ideal for managing humidity in areas of the home especially prone to dampness, such as basements or home spas. This mode automatically turns on the ventilation fan for a set period of time each hour – for example, 20 minutes on and 40 minutes off – and repeats the cycle continuously.
The Leviton Humidity Control and Fan Sensor also features adjustable sensitivity. Users can set the sensitivity of the sensor to low, medium or high in order to prevent false cycling and ensure that the fan will run only when appropriate.
In addition to allowing you to maintain a comfortable and healthy home environment, use of this sensor helps reduce energy usage by automatically operating the fan only when needed, reducing continuous or unnecessary use. The Leviton Humidity Control and Fan Sensor meets the California Green Building Standards Code (CALGreen), the first statewide "green" building code in the US.
This device was not designed to independently eliminate condensation, and must be used with a properly sized and rated ventilation fan in an enclosed space, such as a bathroom, basement, laundry room or home spa. It can be used with most bathroom exhaust or ventilation fans or fan/light combinations, and is compatible with incandescent, LED, CFL and fluorescent lighting loads.
The Leviton Humidity Sensor and Fan Control is available in white, ivory and light almond, and is compatible with Leviton's Decora and Decora Plus wallplates. It can be purchased at The Home Depot and at Amazon.com.
Leviton is the brand most preferred by builders and electrical contractors. For more information on the Leviton Humidity Sensor and Fan Control, visit www.Leviton.com/Humidity.