You may have heard of window film and it's many benefits for your home, but did you know that whether at home or in the office, professionally installed window films offer a high-tech and cost-effective way to help control energy use, lower heating and cooling costs, provide safety benefits, protect the skin and eyes, and art and furnishings too?
Window films can also be tinted, providing additional privacy within your home, as well as helping to regulate the temperature of your home by trapping in heat during the winter and by keeping heat out during the summer.
Here is a breakdown of how window tinting works and 10 surprising ways window film can benefit you and your home:
Reduce heating and cooling costs. During winter we all want to stay nice and warm. In colder climates some folks might be paying as much for their gas bill s their electric bill just to hold the house at 70 degrees.
Up to one-third of your home's heating and cooling costs can be lost through inefficient windows. Window film rejects up to 55% of solar heat – offering a more energy efficient environment. Some films can even help to retain room heat in the winter months.
In the summer, window films can block the amount of UV rays that get through glass and drive up cooling costs. You may notice that when UV rays hit solid objects in your house long enough, they heat them up tremendously. This heat isn't limited to just the surface of those objects; they actually give off heat as the rays hit them and make your house feel more humid and muggy. Quality window film can help reduce these rays by up to 99% as they reflect the majority of the UV rays off the windows.
Get "Go Green" perks. Many states across the country offer homeowners and business owners incentives for undertaking "green" projects. Window film may qualify for project reimbursements and tax reductions!
Stay safe and secure. Accidents and storms could happen at any time and cause shards of glass to scatter everywhere. Safety and security window films can help reduce the risk of injury by holding glass together upon impact.
Protect furniture, floors, and family heirlooms. Professionally installed window film can add an extra layer of defense for some of your most treasured possessions – reducing premature fading and slowing deterioration.
Less costly than replacement windows. A professional installation of window film can range from $4 to $11 per square foot – offering seven times the energy savings per dollar spent when compared with full replacement of windows.
Accommodate all window sizes, shapes, and location. From quarter round windows to slider doors to bays, no window is too challenging for professionally trained and accredited installers to take on.
Improve window performance. What old windows offer in beauty, they often lack in function. They do not offer the same level of protection or energy efficiency available today. Window film can help improve the overall performance of a window and offer an alternative to a full replacement.
Protect people from UV rays. Untreated windows may only block 25% of UV rays. With window film, up to 99% of UV rays can be blocked, which helps keep your skin and eyes healthier and more protected than window glass alone.
Deliver customization and privacy. Window film comes in a number of shades and colors. By choosing the right level of visible light transmittance (VLT) for your environment, you can enhance the look of your home and even increase privacy without the losing your view, if so desired.
Reduce construction waste. By installing window film rather than removing and replacing windows outright, you preserve the window frame and casement so that these materials don't have to be discarded.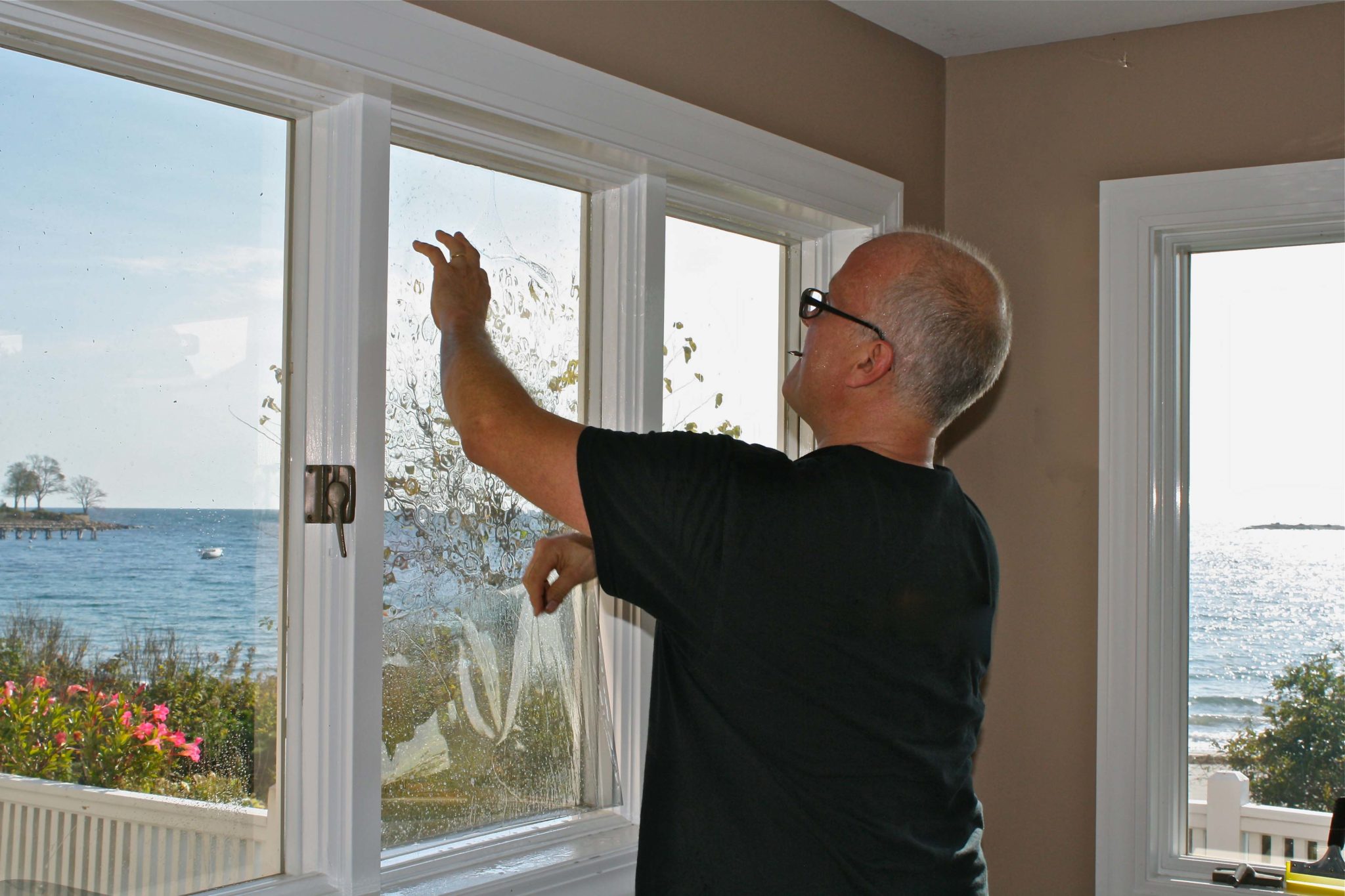 Window film can be installed as a do-it-yourself product or through a skilled professional window film installer. Working with a professional installer offers additional benefits that can ensure a proper fit and a warranty that meets your expectations, as well as help you choose the right window film for your needs.
Editors Note: Darrell Smith is the Executive Director of the International Window Film Association (IWFA). With over 40 years' experience in marketing, sales and distribution and the last 30 years in the window film industry, he has served as organizational and planning consultant with trade associations, Internet related businesses, and investment firms.