Unlike many other investments, your home can actually make money for you. Some home renovations however, pay better than others. Here are three ways to manage an uptick in cash flow during an economic downturn.
Get paid for energy-efficient home improvements:
You can earn up to $500 in energy efficiency tax credits and save a bundle on monthly utility bills with improvements made now through December 31. Qualifying improvements include everything from weatherstripping to windows to roofing, and local utility and state rebates may compound your savings. Visit the
Tax Incentives Assistance Project (TIAP)
site for more details.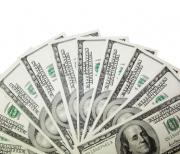 Invest in projects that improve home value:
You can't control the ups and downs of the housing market, but you can take steps to steady your home's value and get greater returns when you sell. Make basic maintenance chores your top priority, because neglecting the little things can lead to big expenses later. From there, consider home renovations carefully and spend your time and money on those that are most cost-effective. For guidance, look to
Remodeling Online's 2008-09 Cost vs. Value Report
, which provides data on popular improvements and costs recouped, according to U.S. region and compared with 2007 findings.
Get help for less: As much as you might like to tackle home improvements yourself, you can't do it all. Fortunately, there's actually never been a better time to hire a home improvement pro to help out. The housing slump means homebuilding and remodeling specialists have less work on their plates. Formerly crammed schedules and high prices now have given way to openings for smaller projects, often at a discount over prior rates.
What's more, home improvement and lumber merchants are offering markdowns and promotions to move their products, giving homeowners improved bargaining power and additional project savings. The cardinal rule of hiring a pro still applies, however: carefully vet potential contractors, confirming license and insurance and following up on referrals. Getting the job done right will help make sure your home renovations always pay off.